'NOS4A2' TV Show Coming To AMC Based On Joe Hill's Horror Novel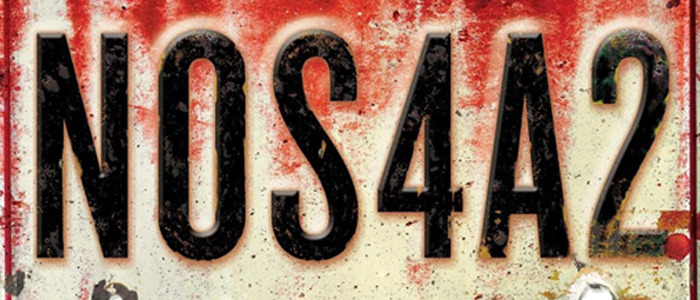 A strange portal, a twisted villain, and child kidnappings? Sounds like a new must-watch TV show may be heading our way courtesy of AMC. The network has just ordered ten episodes of a NOS4A2 TV show based on the novel by author Joe Hill. Could this supernatural horror drama be just what AMC needs to launch back into the zeitgeist?
Hulu recently passed on a TV adaptation of author Joe Hill's Locke & Key, but Hill fans shouldn't despair too much, because Entertainment Weekly reports that AMC will adapt a different Hill book for the small screen. NOS4A2 (Like the vampire film Nosferatu. Get it?) has officially received a ten episode order, and it will debut sometime in 2019. Here's the plot synopsis of the novel from Amazon:
Victoria McQueen has a secret gift for finding things: a misplaced bracelet, a missing photograph, answers to unanswerable questions. On her Raleigh Tuff Burner bike, she makes her way to a rickety covered bridge that, within moments, takes her wherever she needs to go, whether it's across Massachusetts or across the country.
Charles Talent Manx has a way with children. He likes to take them for rides in his 1938 Rolls-Royce Wraith with the NOS4A2 vanity plate. With his old car, he can slip right out of the everyday world, and onto the hidden roads that transport them to an astonishing – and terrifying – playground of amusements he calls "Christmasland."
Then, one day, Vic goes looking for trouble—and finds Manx. That was a lifetime ago. Now Vic, the only kid to ever escape Manx's unmitigated evil, is all grown up and desperate to forget. But Charlie Manx never stopped thinking about Victoria McQueen. He's on the road again and he's picked up a new passenger: Vic's own son.
EW has a few more details: Manx apparently "feeds off the souls of children, then deposits what remains of them into Christmasland, a twisted Christmas village of his imagination where every day is Christmas and unhappiness is against the law." That sounds like absolute nightmare fuel.
Jami O'Brien (Fear the Walking Dead) will be the showrunner for this series. Tornante Television co-president Lauren CorraoHill is executive producing alongside Joe Hill, who released a statement about the upcoming series:
"I couldn't be more excited about the forthcoming adaptation of NOS4A2. I know it's in good hands with showrunner Jami O'Brien: Her beautifully composed scripts show a writer at the height of her powers, one who has an exquisite touch with character and a relentless instinct for suspense. AMC's record speaks for itself: Who wouldn't want to be in business with the Mad Men who Broke Bad and made The Dead Walk? And Tornante's dedication to bringing singular visions to TV has freed everyone involved to do their best and truest work. I can't wait to see Vic McQueen turn the throttle and go after Charlie Manx in 2019. Let's ride."