Thanks To Reese Witherspoon, HBO Says It Has Fixed Its Gender Pay Gap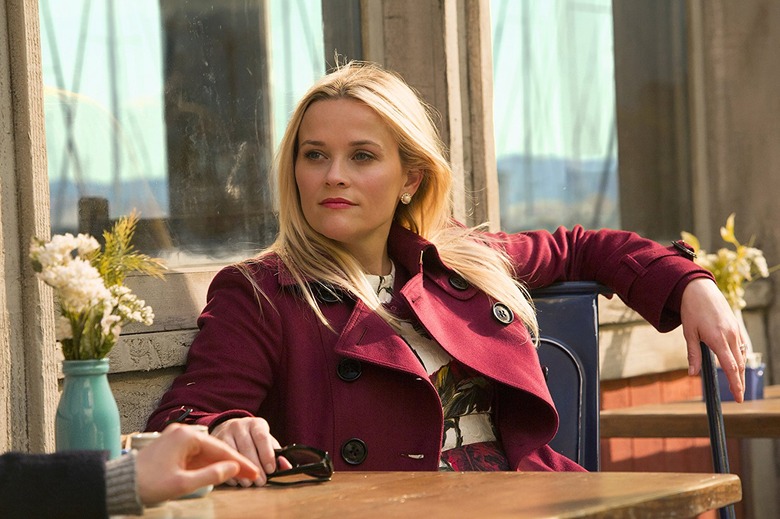 Equal pay has become a big buzzword in Hollywood. With the rise of the Time's Up movement, the HBO pay gap has become the latest point of discussion. And it's thanks to the female-fronted Big Little Lies and the Emmy-winning show's star and executive producer Reese Witherspoon that HBO is proactively trying to close the gender pay gap.
HBO is looking to avoid the controversy that its competitor Netflix went through with the revelations of The Crown star Claire Foy's smaller paycheck than co-star Matt Smith.
As a "direct result" of the Time's Up movement, a legal defense fund that sprung up in the wake of the Weinstein effect and #MeToo, HBO is taking a hard look at its own shows' pay gaps.
In an interview with The Hollywood Reporter, HBO executive Casey Bloys admitted that the phenomenal success of Big Little Lies has impacted other shows in a way they didn't expect:
"One of the things that's come out of thinking about the movement and some conversations with Reese, who's really at the forefront, is something we've done recently. We've proactively gone through all of our shows — in fact, we just finished our process where we went through and made sure that there were no inappropriate disparities in pay; and where there were, if we found any, we corrected it going forward. And that's is a direct result of the Times Up movement."
The Big Little Lies cast, which included executive producers Witherspoon and Nicole Kidman, made news for the unique way they banded together to ensure they received the pay they deserved. That strategy included leveraging a deal with Apple to get the duo roughly $1 million-an-episode for season two. It was an astonishingly ballsy move, but one that makes sense given how Big Little Lies penetrated the pop culture zeitgeist last year.
And it's part of a larger trend of powerful female TV stars realizing their worth and lobbying for the paychecks on par with their male stars — just look at Grey's Anatomy star Ellen Pompeo's long and hard advocacy for better pay. The new female Doctor Who, Jodie Whittaker, also made news for ensuring that she would be paid just as much as her predecessor.
But while TV is becoming a sanctuary for women looking to close the pay gap, Hollywood and the movie industry still lags behind. In 2017, the top 10 highest-paid actors made a cumulative $488.5 million — nearly three times the $172.5 million combined total of the 10 top-earning women.
But thanks to Time's Up, it's not just networks who are looking to close the pay gap, but emboldened actresses and directors who are steadily pushing for the pay they deserve.