'Batgirl' Movie Back On Track With 'Bumblebee' Writer Christina Hodson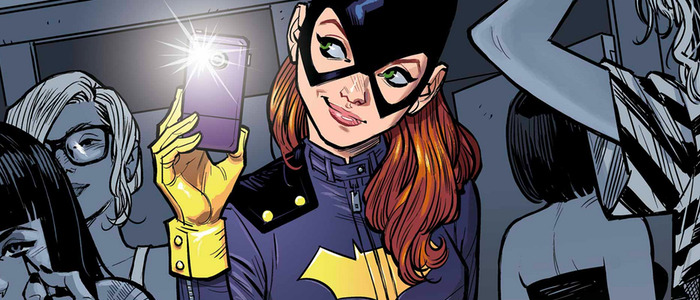 After stalling out following Joss Whedon's departure from the project, the Batgirl movie is back on track with a new writer. Christina Hodson, who wrote the upcoming Transformers spinoff Bumblebee, will pen the film for Warner Bros. More on the new Batgirl movie writer below.
Batgirl is back. The Hollywood Reporter confirms that Christina Hodson, who wrote the upcoming Transformers film Bumblebee, and who also has writing credits on the 2016 horror film Shut In, and the 2017 domestic thriller Unforgettable, will now tackle the tale of Barbara Gordon, aka Batgirl. Previously, Avengers director Joss Whedon had been tasked with writing the Batgirl script. But Whedon exited the film, claiming he just couldn't crack the story:
"Batgirl is such an exciting project, and Warners/DC such collaborative and supportive partners, that it took me months to realize I really didn't have a story. I'm grateful to Geoff [Johns] and Toby [Emmerich] and everyone who was so welcoming when I arrived, and so understanding when I... uh, is there a sexier word for 'failed'?"
Hodson may not be as big a name as Whedon, but she has some history with Warner Bros. and their DC properties. She had a hand in developing the still-unmade Birds of Prey movie, which would have featured Batgirl, Black Canary and Huntress. It's wise of Warner Bros. to hand Batgirl off to a female writer, and it would be equally wise of them to hire a female director when the time comes.
Just what the Batgirl movie will be about remains to be seen. The only thing we know for sure is that the story will focus on Barbara Gordon, the daughter of Commissioner Gordon. In the comics, Barbra is inspired to join the Bat-Family and become the crimefighter Batgirl. Batgirl first appeared in the comics in 1967, and has gone through several incarnations. At one point, Barbara was paralyzed by the Joker and became the character Oracle. In DC Comics' 2011 relaunch, The New 52, Barbara's paralysis was changed to only be temporary, and she returned to being Batgirl.
The Batgirl is still in the early stages. After Whedon left, word broke that Warner Bros. had "no imminent plans" to move the film forward anytime soon. Obviously, things have changed and now Warners wants to get Batgirl back on track. The question now is whether the Batgirl movie will fit within the confines of the current DCEU, or be more of a standalone feature like the upcoming standalone Joker movie.