'I'll Be Gone In The Dark' To Become HBO Documentary Series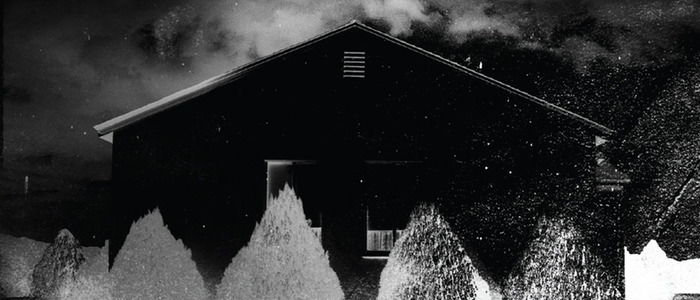 Michelle McNamara's superb, terrifying true crime best seller I'll Be Gone in the Dark: One Woman's Obsessive Search for the Golden State Killer will be adapted into an HBO documentary series. McNamara, who died unexpectedly in 2016, was a true crime writer who spent years obsessively tracking the unidentified Golden State Killer. Her book on the subject was published posthumously this year. More on the I'll Be Gone in the Dark series below.
Michelle McNamara's I'll Be Gone in the Dark is so well written, so obsessively detailed, and at times so cinematically presented that it was only a matter of time before filmmakers came calling. HBO has snapped up the rights to McNamara's true crime book, and will now adapt it into a documentary series. One can only imagine the adaptation might end up resembling another excellent recent HBO true crime docu-series, The Jinx.
McNamara, the late wife of comedian Patton Oswalt, ran the website TrueCrimeDiary.com. For years, McNamara was obsessed with trying to find the identity of "The Golden State Killer" – a serial killer who committed 50 home-invasion sexual assaults in Northern California before moving south, where he then committed ten murders. Much like the Zodiac Killer, the Golden State Killer was never caught (or identified). McNamara had been in the midst of writing I'll Be Gone in the Dark when she died suddenly in 2016. The book was finished by McNamara's lead researcher, Paul Haynes, and a close colleague, Billy Jenkins, and released earlier this year.
In addition to the info on the Golden State Killer, I'll Be Gone in the Dark also serves as a memoir for McNamara's life. It's a truly fantastic piece of writing, masterfully written and at times downright terrifying. If you don't have a security system installed in your house, you're probably going to feel an urge to order one once you finish reading the book.
For more than ten years, a mysterious and violent predator committed fifty sexual assaults in Northern California before moving south, where he perpetrated ten sadistic murders. Then he disappeared, eluding capture by multiple police forces and some of the best detectives in the area.
Three decades later, Michelle McNamara, a true crime journalist who created the popular website TrueCrimeDiary.com, was determined to find the violent psychopath she called "the Golden State Killer." Michelle pored over police reports, interviewed victims, and embedded herself in the online communities that were as obsessed with the case as she was.
I'll Be Gone in the Dark—the masterpiece McNamara was writing at the time of her sudden death—offers an atmospheric snapshot of a moment in American history and a chilling account of a criminal mastermind and the wreckage he left behind. It is also a portrait of a woman's obsession and her unflagging pursuit of the truth. Utterly original and compelling, it is destined to become a true crime classic—and may at last unmask the Golden State Killer.
"HBO taking on this story will advance the passionate pursuit that Michelle shared with dozens of men and women in law enforcement – to solve the mystery of one of California's most notorious serial killers," said Patton Oswalt.