New 'American Gods' Season 2 Photo Reunites The Cast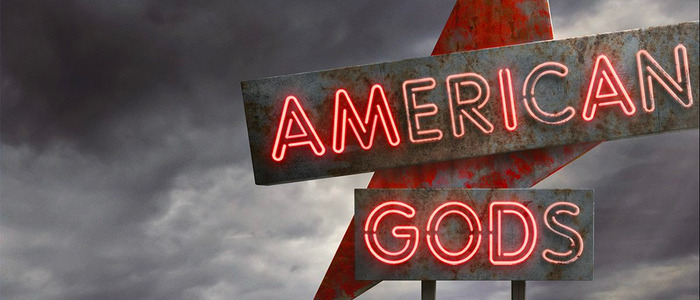 American Gods has undergone some surprising behind-the-scenes changes since season 1 ended. Now, American Gods season 2 is ready to begin production, and the first look at the reunited cast has arrived. See the first image from American Gods season 2 below.
I want only the best for American Gods. The first season was great, and in many ways even improved on Neil Gaiman's novel. But all has clearly not be well behind-the-scenes. Original showrunners Bryan Fuller and Michael Green departed the show back in November 2017, due to creative differences. When Fuller and Green left the series, reports indicated that they had already worked on most of the scripts for season 2. However, when new showrunner Jesse Alexander was brought on, a rumor began floating around claiming Fuller and Green's scripts were being tossed entirely and the production was starting from scratch for season 2. Things had settled down for a bit, but a few days ago, it was announced that Gillian Anderson would be departing the show.
All of this news is enough to give me pause. But perhaps American Gods season 2 will turn out for the best. The show is gearing up for season 2, and the cast assembled recently. Actor Bruce Langley, who plays the character Technical Boy, posted a mini-reunion photo on Twitter that shows (most of) the gang together again.
Annnnd heeerrrreee weeeeee go!#Americangods #Season2

Reving up it's starter engines 🤓🤗 what a gang 😍#Godsquad@AmericanGodsSTZ @GodsOnAmazon
@FMNATV @STARZ pic.twitter.com/6ufvhNv8u0

— Bruce Langley (@BruceJLangley) April 6, 2018
The photo includes Omid Abtahi, Mousa Kraish, Orlando Jones, Yetide Betaki, Ricky Whittle, Emily Browning, and Pablo Schreiber. Ian McShane is notably absent, but you can just go ahead and pretend he's the one taking the photo.
I'm still not pleased about Fuller and Green exiting the show, and Gillian Anderson's departure doesn't make me very happy either. Still, I genuinely love this series, and I want season 2 to continue to build upon the great work of season 1. Fingers crossed.
American Gods season 2 will likely air on Starz sometime in 2019.
Ex-convict Shadow Moon roams a world he doesn't understand, left adrift by the recent, tragic death of his wife. Little does he know his life is about to change after he meets a crafty, charismatic con man named Mr. Wednesday, who offers Shadow a job as his bodyguard. As their journey begins, Shadow

 encounters a hidden America where magic is real and fear grows over the ascending power of New Gods like Technology and Media. In a grand plan to combat the threat, Mr. Wednesday attempts to unite the Old Gods to defend their existence and rebuild the influence that they've lost, leaving Shadow struggling to accept this new world and his place in it.