'Cops Undercover': Watch An Exclusive FilmStruck Video Highlighting Crime Drama Films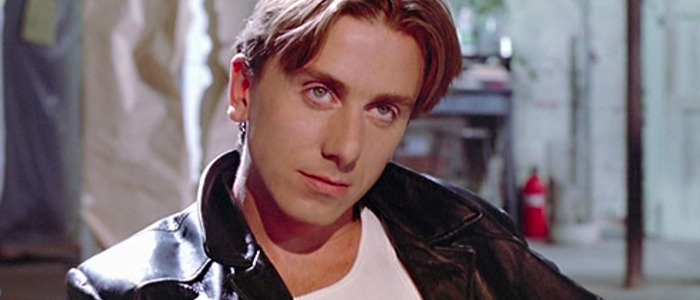 FilmStruck, one of the best streaming services around, has a new set of films with a running theme – cops undercover. In honor of the lineup, we're running an exclusive FilmStruck video featuring Georgia Bureau of Investigation agent discussing the life of a undercover cop and the films portraying such a dangerous gig.
If you're not a FilmStruck subscriber, you're missing out. FilmStruck is a streaming service offering indie, foreign, cult, classic, silent and hard-to-find films, and it's also the exclusive streaming home of The Criterion Collection. If you're a film nerd, this is the streaming service for you. Sure, Netflix is great for original programs, but if you want great movies, FilmStruck is the place to be. FilmStruck is hosting a set of films that revolve around undercover cops, and we're running an exclusive video to highlight the line-up. In the video, Fred Mayes, Director of Internal Affairs for the Georgia Bureau of Investigation, discusses "how operating undercover requires the agent to act so as not to be found out – without crossing the line." Mayes also reflects upon the films that best portray such a lifestyle. Watch the video below.
Cops Undercover
FilmStruck's "Cops Undercover" line-up arrives on the streaming service April 6, 2018. I've included the films that will be streaming below. The line-up includes Quentin Tarantino's Reservoir Dogs; Infernal Affairs, the film that inspired Martin Scorsese's The Departed; Akira Kurosawa's Stray Dog; City on Fire, and more.
Reservoir Dogs (1992)
A group of thieves assemble to pull of the perfect diamond heist. It turns into a bloody ambush when one of the men turns out to be a police informer. As the group begins to question each other's guilt, the heightening tensions threaten to explode the situation before the police step in.
Infernal Affairs (2002)
Idealistic police cadet Chan Wing-Yan (Tony Leung) is recruited by Police Superintendant Wong (Anthony Wong) to go deep undercover as a member of the criminal Triad society. Into the same cadet class, crime boss Hon Sam (Eric Tsang) installs new Triad member Lau Kin Ming (Andy Lau) to become a long-term mole for the gang. A decade later, both have risen through the ranks in their respective aliases — but when both of their covers are in danger of being blown, a game of life and death ensues.
White Heat (1949)
Gang leader Cody Jarrett (James Cagney) lives for his mother, planning heists between horrible headaches. During a train robbery that goes wrong, Cody shoots an investigator. Realizing Cody will never be stopped if he knows he's being pursued, authorities plant undercover agent Hank (Edmond O'Brien) in Cody's cell. When his mother dies, a distraught Cody breaks out of jail, bringing Hank along to join his gang. With Hank in communication with the police, Cody plans a payroll heist.
Stray Dog (1949)
Murakami (Toshirô Mifune) is a young and inexperienced detective on the Tokyo police force. While riding a crowded bus on a hot summer day, he discovers that his gun has been stolen out of its holster. Reluctant to lose face by reporting the gun missing, Murakami first dives alone into the depths of postwar Tokyo's poverty-stricken slums and criminal underworld, but when the missing gun is implicated in a crime spree, a more experienced detective (Takashi Shimura) lends his expertise.
T-Men (1947)
Two U.S. Treasury agents (Dennis O'Keefe, Alfred Ryder) pose as mobsters to bust a counterfeiting ring.
Border Incident (1949)
In this topical film noir, a gang smuggles illegal Mexican farmworkers across the California border and kills the immigrants before they can return home. When federal agents Pablo Rodriguez (Ricardo Montalban) and Jack Bearnes (George Murphy) go undercover to overturn the organization, they find themselves face-to-face with its leader, Owen Parkson (Howard da Silva). The agents quickly realize that what began as a routine murder case has become a struggle for survival.
The Narrow Margin (1952)
Tense story of a tough cop attempting to transport the widow of a gangster to the trial in which she'll testify. They undertake a rail journey from Chicago to Los Angeles with their lives constantly under threat from hit men on the train, who will stop at nothing to prevent her from testifying.
City on Fire (1987)
An undercover cop (Chow Yun-Fat) infiltrates a gang of jewel thieves, but things go terribly wrong during a heist.