FX Orders 'Y: The Last Man' Pilot – Will This Show Finally Get Made?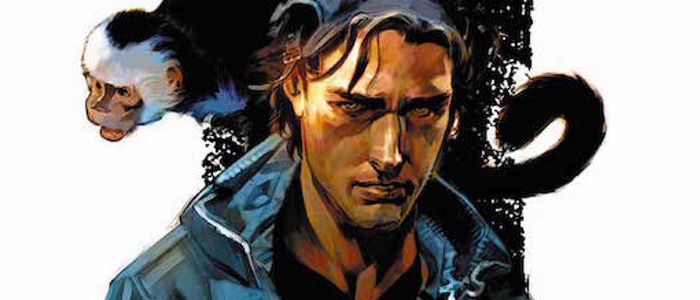 We may receive a commission on purchases made from links.
Is a Y The Last Man TV show finally happening? It just might be, as FX have officially ordered a pilot adaptation of Brian K. Vaughan and Pia Guerra's highly acclaimed comic series.
A Y: The Last Man series has been knocking around for quite some time, and now it might finally see the light of day. Variety reports that FX has ordered a Y: The Last Man pilot, with Michael Green (American Gods, Blade Runner 2049, Logan) and Aida Mashaka Croal (Luke Cage, Turn) set to serve as co-showrunners. The series will be based on the comic of the same name. which focuses on "Yorick Brown — the only human survivor of a planet-wide plague that instantly kills every mammal possessing a Y chromosome. Accompanied by a mysterious government agent, a brilliant young geneticist and his pet monkey, Ampersand, Yorick travels the world in search of his lost love and the answer to why he's the last man on earth."
There have been several attempts to adapt Y: The Last Man. At one point D.J. Caruso was going to direct a film adaptation starring Shia LaBeouf, but it never happened, because Lionsgate wanted a single standalone film instead of a three-film series. Since then, TV has seemed to be Y: The Last Man's destiny. FX's interest in adapting the comic into a series was announced in 2015.
In 2017, Nick Gad, FX's President of Original Programming, confirmed the Y series was still in the works, saying, "We're supposed to get a script in the next couple months [...] It's going to be an ongoing series." Brian K Vaughan provided an update in 2017 as well, saying:
"I recently read a phenomenal draft of the Y: The Last Man pilot by Michael Green for FX. Should have some very cool news about another adaptation soon."
Later, Michael Green revealed that the series became delayed thanks to the 2016 presidential election:
"It would have been a very different show, and very different development process, had the election not been as horrifying as it was. I had to put the script down for a couple months and really reassess it tonally, because it became a different creature, it became violent protest. It couldn't not be political, and I had to embrace it, and I had to find my way in, and I had to find a way to channel my own dismay, disappointment and rage into it, while still keeping it what it is. For a minute there I almost walked away."
Now, it seems like all the pieces are in place for the Y: The Last Man pilot. If FX likes what they see, it's only a matter of time before the Y The Last Man TV show sees the light of day.