New 'Terminator' Comic Takes Us Back To 1984 And Reveals A Second Time-Traveling Cyborg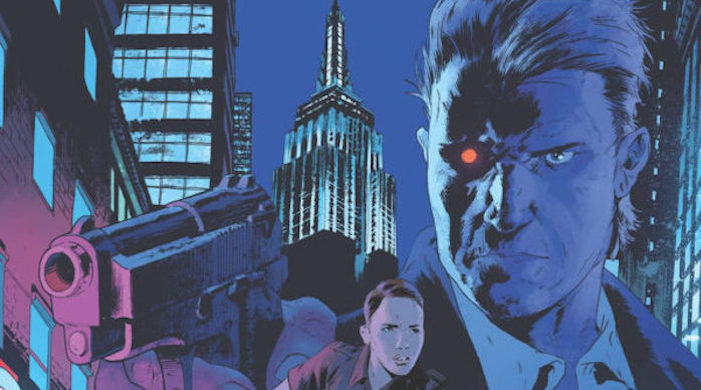 A new Terminator comic book series is taking us back to 1984. Again.
A new four-issue Terminator series, Terminator: Sector War, adds another twist to this time travel saga. Now, instead of a single T-800 being sent back to 1984, a second Terminator comes along for the ride to take out NYPD Officer Lucy Castro.
Writer Brian Wood and artist Jeff Stokely have been tapped to create Terminator: Sector War for Dark Horse Comics, according to Bleeding Cool.
But instead of following the familiar protagonist of Sarah Connor, the comics pivot to a rookie NYPD cop named Lucy Castro. Assigned to one of the worst areas of the city, Lucy suddenly has a futuristic killing machine to deal with, too. While Arnold Schwarzenegger's T-800 heads to Los Angeles to target Sarah Connor, a second Terminator is sent to 1984 New York to kill Lucy Castro.
Here is the synopsis to the first issue of Terminator: Sector War, out in August:
Many are familiar with the story of The Terminator's time-traveling quest to 1984 to kill Sarah Connor in Los Angeles. Adding a new spin to the timeline, Terminator: Sector Wars follows a second Terminator sent to 1984 New York City to take out NYPD Officer Lucy Castro, a rookie cop assigned to one of the worst sections of the city. When she faces off against the relentless T-800, she will have to rely on unlikely allies to survive till dawn as the machine that never sleeps stalks his prey through the city that never sleeps.
Who is Lucy Castro? And why is she suddenly so important? That's something we'll discover in August. ComicBook.com debuted the Terminator: Sector #1 cover, which you can see below.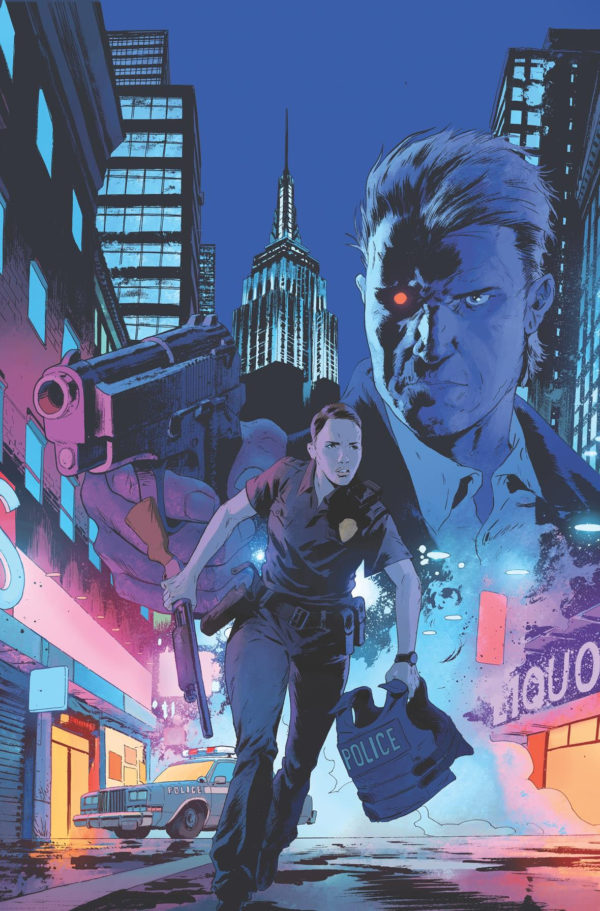 This isn't the first time that Dark Horse has played with the Terminator mythos. In 2011, Dark Horse released The Terminator 2029, a series that focused on Kyle Reese, the soldier from the future who went back in time to save Sarah Connor and ended up fathering humanity's savior, John Connor. Kyle Reese's adventures continued in 1984, a retelling of the original Terminator film.
Terminator: Sector War #1 goes on sale on August 15, 2018, and is available for pre-order at your local comic shop.