Star Wars Bits: 'Solo' Characters Revealed, Mark Hamill's Improv In 'The Last Jedi,' And A Tease For 'Episode IX'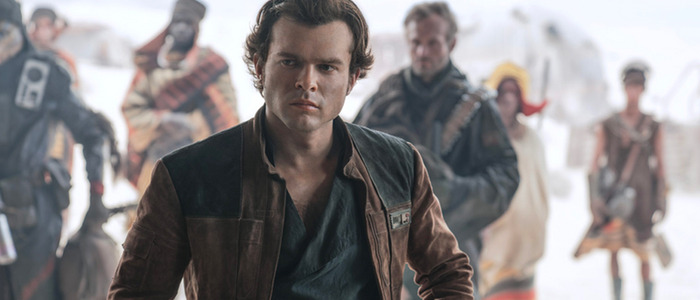 In this edition of Star Wars Bits:
Mark Hamill shares his preferred Star Wars viewing order
Solo press tour begins
Therm Scissorpunch makes his (its?) debut
Frank Oz opens up about Yoda
And much more!
#May25. Edit is locked Score done. Right on schedule Hope you check #Solo out and find it fun. https://t.co/7eqpvoQhnN

— Ron Howard (@RealRonHoward) March 31, 2018
With just under two months to go until the release of Solo: A Star Wars Story, director Ron Howard confirmed via Twitter that his edit of the film has been officially locked in. Seems like it all began a long time ago, in a galaxy far, far away... and you can catch up on the, erm, lengthy production process over at Screen Rant.
If you think you're totally done with behind-the-scenes tidbits from the production of The Last Jedi, think again: Lucasfilm has released an immersive, 360 VR video on the Star Wars YouTube channel that puts you right in the center of a John Williams scoring session and on the set of a variety of scenes from TLJ. Truly wonderful, the minds at Lucasfilm are.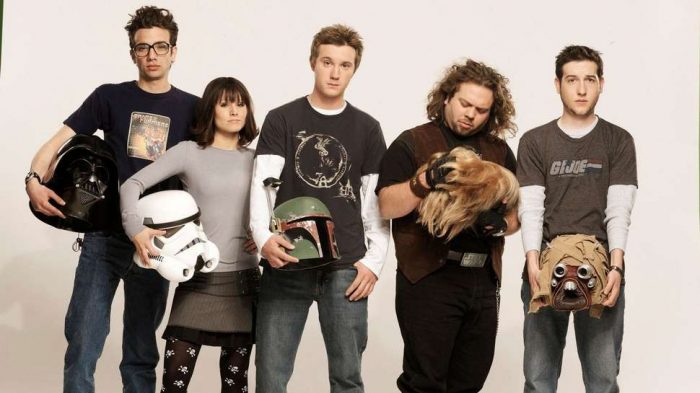 Welcome to Fanboys, a '90s passion project from none other than Ready Player One author Ernest Cline, starring a who's who of Hollywood nerd icons, and wrecked by a certain producer whose name rhymes with Shmarvey Bleinstein. Thrillist put together a fascinating oral history of the film's gonzo production, which includes a bit about Princess Leia and Fruit Loops. Ah, Carrie. How we miss you.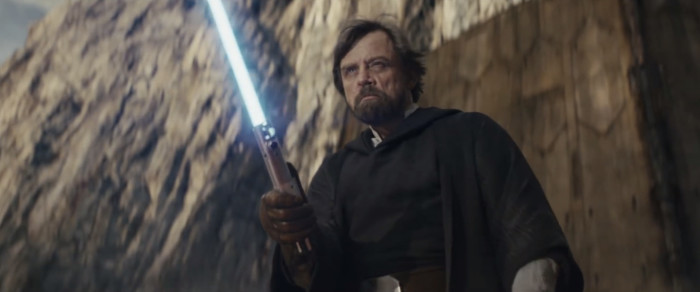 Maybe it's for the best that Luke Skywalker poofed out of existence and joined the Force at the end of The Last Jedi, because Mark Hamill appears to be similarly So Done with Skywalker Family Drama. In an interview with Screen Rant, Hamill expressed his concern with "over-saturation," given Lucasfilm's Marvel-style release process. Though he does admit that the standalone films offer a blank canvas with "infinite possibilities." Like... another Luke Skywalker movie?

What is the correct viewing order of the Star Wars movies? This is, of course, one of the fundamental debates that fuels the Star Wars fandom. Now, Mark Hamill has weighed in on this debate as well. In an interview with Collider, Hamill defaulted to the in-universe "chronological order" approach – that is, Episode order. So, no love for (the new and improved) Machete Order?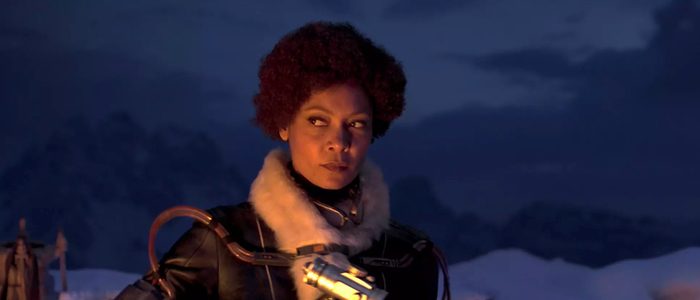 Thandie Newton is remaining tight-lipped about her character in Solo, but she teased that the one-second clip that reveals her character (Val) in the latest trailer "tells you a lot" about her. Check out Entertainment Tonight for some more of Newton's reflections on the shooting process.
Fortunately, we'll probably be getting some more info about Solo sooner rather than later, given Ron Howard's recent Instagram post. The Solo director posted a pic with co-writers Larry and Jon Kasdan and stars Alden Ehrenreich, Donald Glover, and Chewie actor Joonas Suotamo. Everyone looks really, really thrilled to begin that press tour...
MakingStarWars posted pictures of some new Topps cards from Solo on Instagram, providing an early look at two new alien characters: Moloch and Therm Scissorpunch. Oh okay, so we're using our made-up names?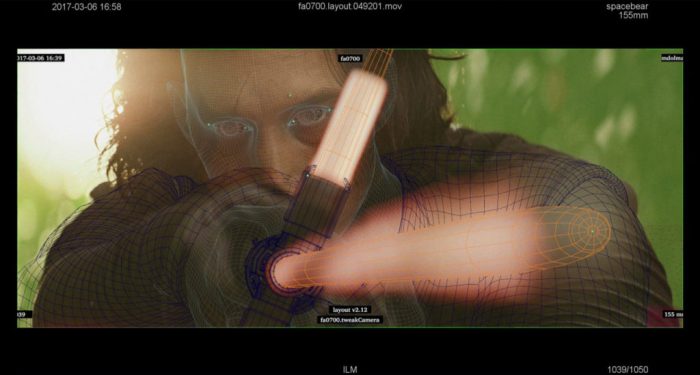 StarWars.com continues their column on "people who work at ILM and are infinitely cooler than you," this time featuring Megan Dolman, an editor and layout artist who works on the "before" aspects of those "before and after" VFX videos you come across online. Dolman shared some awesome insights about working on The Last Jedi, setting up 2D to 3D conversions, and much more. Hit up StarWars.com for the full interview.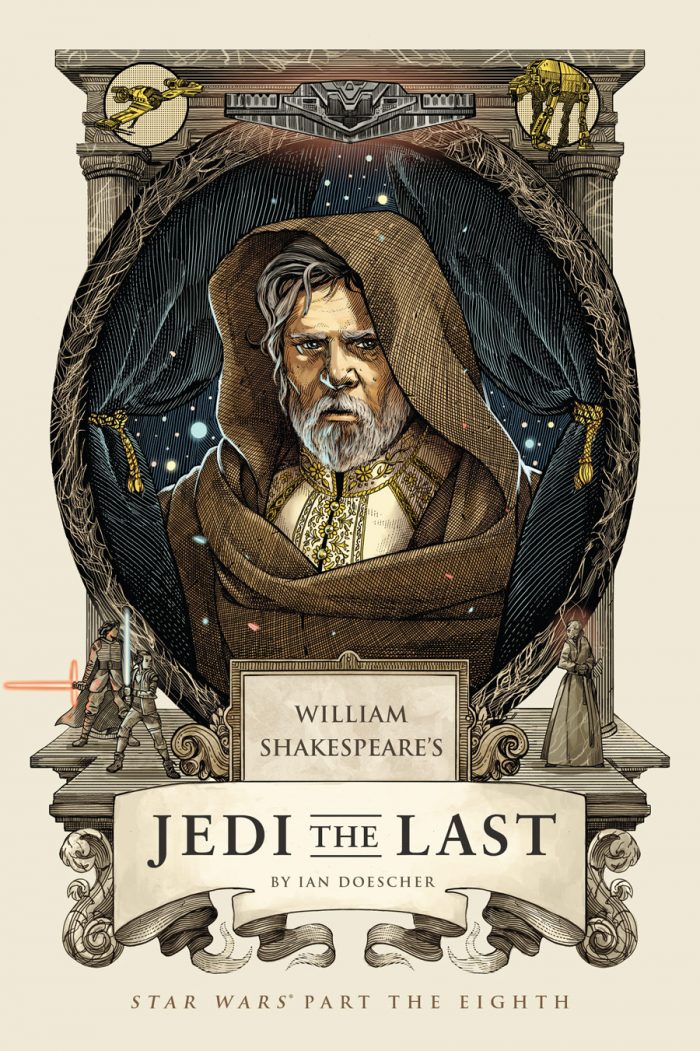 But soft! What light(saber) through yonder window breaks? It's the latest edition of the William Shakespeare's Star Wars series by my personal literary hero, Ian Doescher! To celebrate the July 10 release of Star Wars Part the Eighth: Jedi the Last, StarWars.com published an interview with cover artist Nicolas Delort, in which he discusses his efforts to "Shakespearify" the visual imagery of the characters.
Mark Hamill provided some more wonderful info about The Last Jedi in an interview with Entertainment Tonight. He talked about the obviously emotional nature of his final scene with Carrie Fisher, but revealed a fun bit about that scene as well: his sly wink at C-3PO was completely improvised. Seems like the Last Jedi still had a few tricks up his sleeve!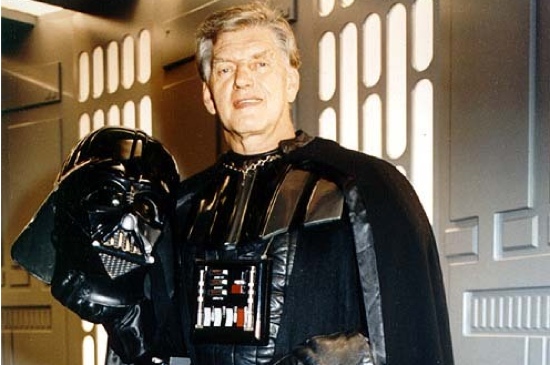 Score one for the little guy: Star Wars fan Marc John won his lawsuit against Lucasfilm, alleging that he was owed over a million pounds for an interview that should have taken place with Darth Vader stand-in David Prowse back in 2015, but for Lucasfilm's interference. Read more about the trial and verdict on BBC.
A recent Star Wars Explained video taps into a question plaguing nearly everyone in the entire fanbase: Why didn't the Resistance use B-Wings during the events of The Last Jedi?? (Okay, I'll admit it wasn't exactly on my list of top concerns with the movie.) The video notes that it may have been a matter of access, since the Resistance is probably not as well off as the Rebellion was back in the day.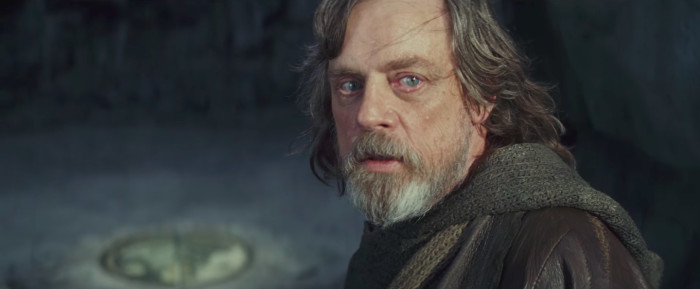 In an interview with the Radio Times, Mark Hamill shared a unique approach to a potential return for his character in Episode IX: turning him into a "frightening" Force ghost, which would certainly be a sharp departure from the kindly Ben Kenobi Force ghost or the impish Yoda ghost. As long as Episode IX doesn't open up with Rey uttering "I see dead people"...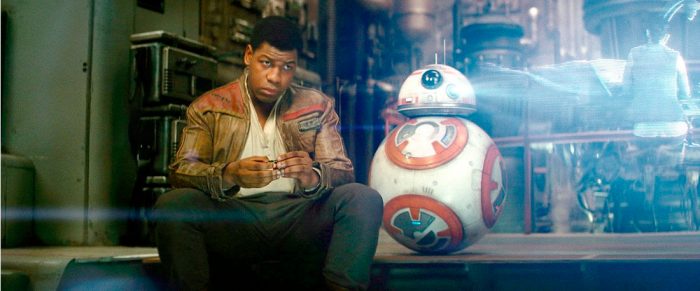 Speaking of Episode IX, John Boyega teased in an interview with ComingSoon.net that we should expect "the war to end all wars" in the upcoming Star Wars film. Boyega admitted that his relentless questioning of director J.J. Abrams has largely amounted to nothing so far, but he certainly appears to be as pumped as the rest of us are for any details pertaining to the end of the sequel trilogy. Fingers crossed that our dearest ex-Stormtrooper makes it through!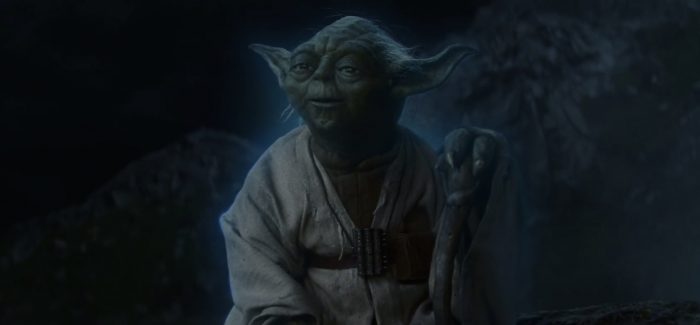 The illustrious Frank Oz – actor, writer, director, and most importantly, Yoda puppeteer – sat down with IGN for an illuminating interview about his most iconic creation. Oz discussed the secrecy surrounding his appearance in The Last Jedi, the detailed Yoda backstory that resides somewhere at the bottom of a storage closet, and much more. Miss this, you should not!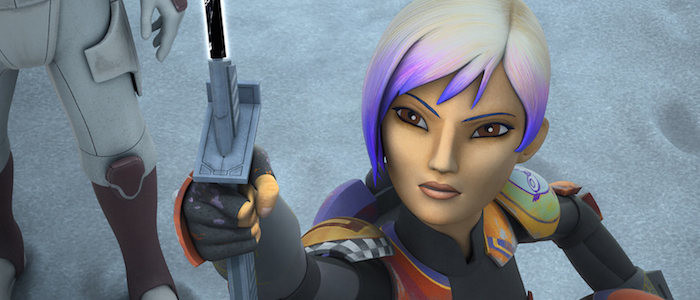 The Star Wars Rebels finale ended with a tantalizing promise of future adventures for two beloved characters, and at least one of the actors involved would be on board for that potential new TV series. Tiya Sircar, aka the voice of Sabine Wren, recently did a Reddit AMA and expressed her enthusiasm for, shall we say, a Series of Their Own featuring her character and Ahsoka Tano: "How cool to have a series led by two kick-ass female warriors on a mission to find and rescue their friend?!" Hey Tiya, louder for the folks in the back!