'Stranger Things' Creators Deny Stealing 'Montauk' Pitch [Updated]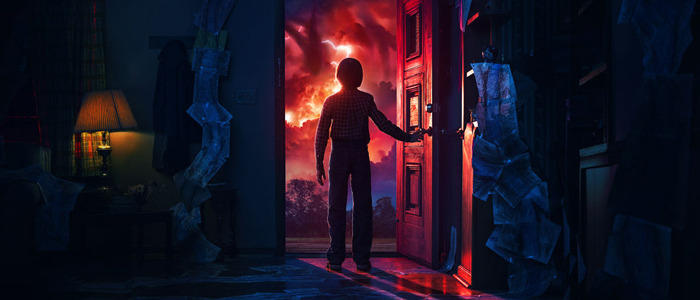 Update: Alex Kohner, attorney for the Duffer Brothers, has issued a statement (via Deadline) in response to the lawsuit:
Mr. Kessler's claim is completely meritless. He had no connection to the creation or development of Stranger Things. The Duffer Brothers have neither seen Mr. Kessler's short film nor discussed any project with him. This is just an attempt to profit from other people's creativity and hard work.
Our original article follows below.
A new Stranger Things lawsuit might have Netflix's lawyers wishing they were in the Upside Down. Filmmaker Charlie Kessler is suing Matt and Ross Duffer, the twin creators of the hit Netflix sci-fi series Stranger Things, for allegedly ripping off his idea for the show. Read more about the Stranger Things lawsuit below.
TMZ reports that Kessler is suing the Duffer Brothers for allegedly stealing his concept. He says he pitched them the idea for a show called Montauk back in 2014, and that they stole the idea for Stranger Things, which subsequently premiered on Netflix in the summer of 2016. (Stranger Things was originally titled Montauk.)
In 2012, filmmaker Kessler co-wrote, directed, and produced a short film called Montauk, which is based on The Montauk Project, a series of top-secret government experiments in Long Island that conspiracy theorists believe involved things like telekinesis and time travel. (The show changed titles and moved its location to Hawkins, Indiana.) Kessler's found footage short film revolved around a local news reporter who stumbles across a family whose young son mysteriously vanishes, only to reappear with telekinetic powers. The short was on Vimeo, but as I was writing this article, it was taken offline (probably by Kessler's lawyers).
I obviously can't speak to the validity of Kessler's claims because I wasn't present during his pitch meeting, but /Film actually interviewed Kessler back in 2012 when Montauk first debuted, and he specifically told us that he intended the short to be a precursor for a feature-length adaptation of the story:
"There's certainly more to it and that is something that I want to expand upon in a feature version. The short is supposed to ultimately serve as a mystery/tease for something more. Mythology wise, if you ever research The Montauk Project, you'll find that it dealt with almost every cool sci-fi thing out there... psychic weapons, portals to other dimensions, time travel, etc. There were elements about the actual piece of land and it's history where it took place that intrigued me."
It's clear that Kessler had something larger than just the short on his mind. Now it'll be up to the courts to decide whether or not Kessler's project is close enough to Stranger Things to award him the monetary damages he's seeking. TMZ says he also wants the "destruction of all materials that were allegedly ripped off from his concept," so I guess that would mean Stranger Things would have to be removed from Netflix. My guess: this settles out of court and we never learn the truth about what actually happened. But in a way, it's somewhat fitting that a mysterious sci-fi show would get wrapped up in its own real-world mystery about its creation.
Stranger Things season 3 is set to begin filming sometime this year.