'Ready Player One' Author Ernest Cline's 'Armada' To Be Made Into A Movie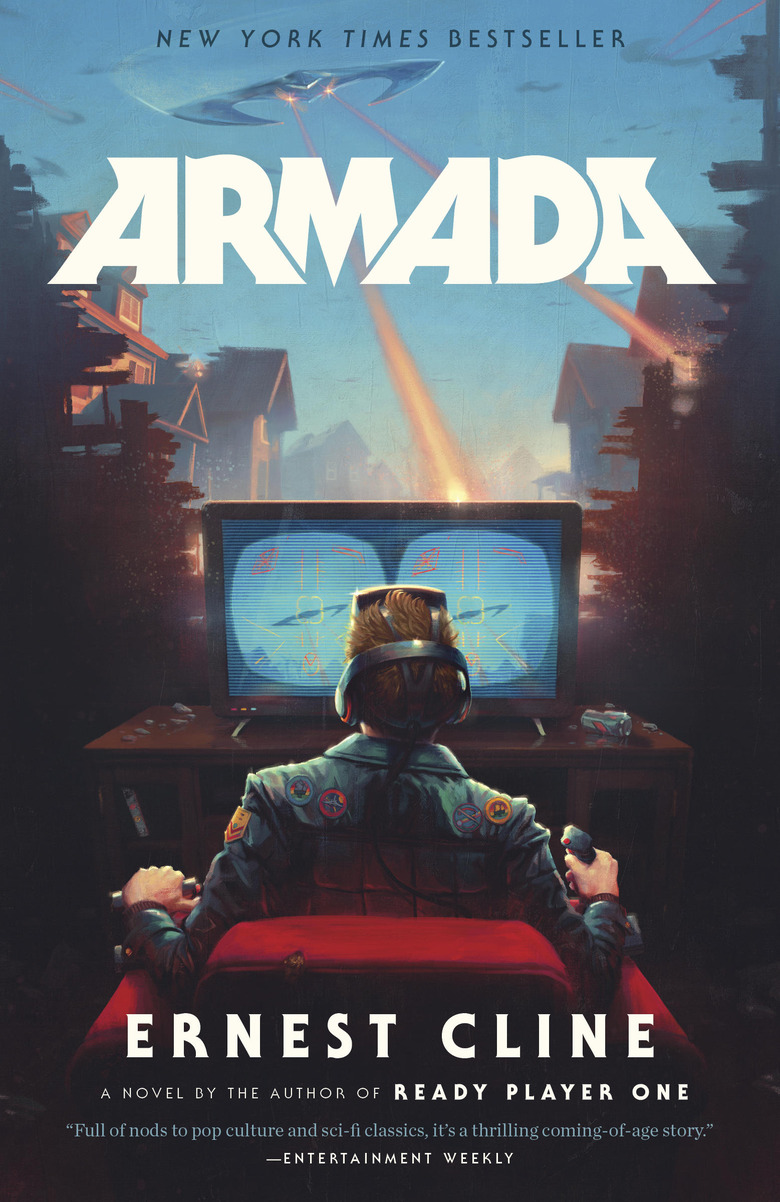 It looks like Ready Player One will just be the beginning of Ernest Cline's buzzy Hollywood career. An Armada movie adaptation, based on Cline's sophomore novel, is officially in development at Universal Studios.
Screenwriter Dan Mazeau has been tapped to pen the script to the Armada movie, according to Deadline.
Cline wrote an early draft of the script and will remain in collaboration with Mazeau as the Wrath of the Titans screenwriter pens another draft. Mazeau's other writing credits include World's Most Wanted for Vin Diesel, Section 6 for Joe Cornish and Marc Platt, and an untitled Van Helsing movie. He has also written scripts for The Flash and a Jonny Quest adaptation.
Armada is Cline's follow-up novel after the soaring success of his literary debut, Ready Player One. The 2015 book follows a teenager who plays an online video game fighting an alien invasion, only to be recruited by an international galactic army who had been using the game to train him and others to fend off a real alien invasion. So basically, a riff on The Last Starfighter.
Like Ready Player One, Armada is also filled to the brim with Easter eggs and and references to '80s and '90s pop culture.
Armada wasn't quite as well-received as Ready Player One, though it remained on the New York Times bestseller list for five weeks. AV Club called it "a pale imitation of" Cline's own work," while The Washington Post said Armada was an exercise in "nostalgic narcissism." However, many reviewers noted how cinematic the story is, observing that while it may be a poor novel, Armada would make for a great movie. How fortunate, then, that Universal is bringing Armada to the medium to which it possibly belongs.
Cline is enjoying the box office run of Ready Player One, which just crossed the $200 million threshold worldwide. Cline co-wrote the Steven Spielberg-directed blockbuster with Zak Penn. It's uncertain whether he'll keep his writing credit for Armada as Mazeau boards the project.
Dan Farah (Ready Player One) and Dylan Clark (Planet of the Apes) are producing Armada. No planned release date has been set by Universal.