'Game Of Thrones' Actor Pedro Pascal Joins 'Wonder Woman 2' Cast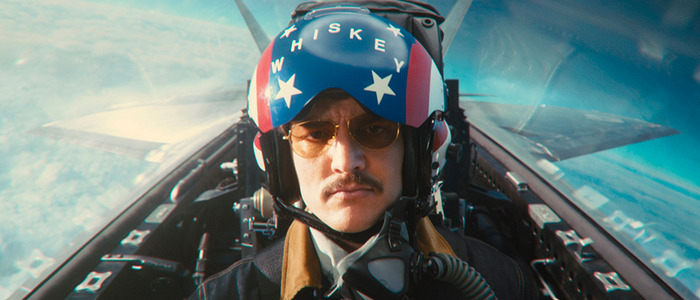 The Wonder Woman 2 cast is growing. Game of Thrones actor Pedro Pascal is the latest addition to the superhero sequel, joining star Gal Gadot and recently cast Kristen Wiig. Patty Jenkins is returning to helm the follow-up to 2017's Wonder Woman.
Variety has confirmed that Pedro Pascal has joined the cast of Wonder Woman 2 in an undisclosed role. This makes Pascal the latest new addition to the highly anticipated sequel. Recently, Kristen Wiig officially joined the cast as the film's villain, Cheetah. Pascal broke out in a big way due to a scene-stealing turn on Game of Thrones. Since then, he's appeared on the Netflix series Narcos, and was the sole redeeming factor in the otherwise dreadful Kingsman: The Golden Circle.
There's a lot of hype surrounding Wonder Woman 2. The first film was the sole critically-acclaimed entry in the DCEU, and was the second biggest box officer earner (behind Batman v Superman: Dawn of Justice). The majority of details about the super-sequel are being kept under wraps. Director Patty Jenkins has said the sequel will be "totally different" than the first Wonder Woman, but "with a lot of the same, similar like things that we love, but it's its own movie completely, so it's not 'two' to us. It's an entirely new adventure together that we couldn't be luckier [to do]."
In June of last year, DC Films chairman Geoff Johns confirmed he was writing a treatment for the sequel with Jenkins:
"Patty and I are writing the treatment right now. The goal is to make another great Wonder Woman film. I had a blast making it with Patty the first time. We've got a cool idea for the second one."
There's no word on the time period of the sequel. The first Wonder Woman was primarily set during World War I. Since then, there have been rumors that the sequel might be set in the present day, or possibly the 1980s. None of this has yet to be confirmed, so feel free to speculate wildly.
One thing we can likely expect, according to Patty Jenkins, is an "enjoyable fun movie". Speaking with Variety's Playback podcast, Jenkins said:
"[Wonder Woman 2 is] really still going to other values of hers, and a similar formula insofar as making a great, enjoyable fun movie but that ultimately in its third act turns some very big issues, and a very big experience that will aim to have slightly more weight and profundity than it has to have. Because that's a formula that I really like, and I like the idea of taking somebody on a very solid, great journey but that arrives at a bigger question being answered. So it's like that but because she is Wonder Woman and she's here now and she's fully developed, it's got great fun from the start and great big superhero presence from the start, and is funny and a great love story again and a couple new unbelievable characters who I'm so excited about, who are very different than were in the last movie."