The New Pixar Short Will Be About A Dumpling That Comes To Life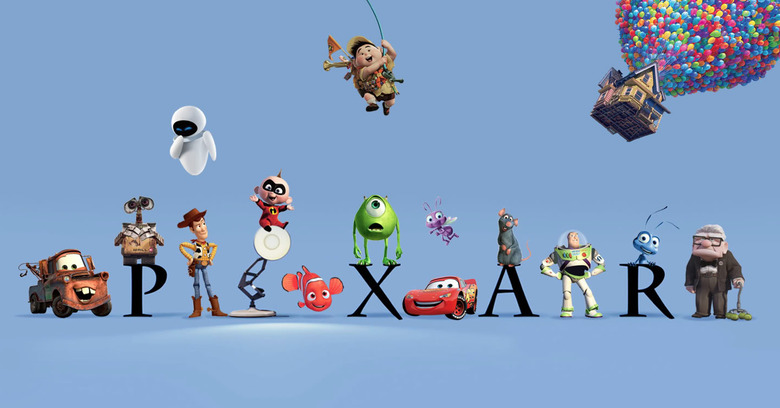 There's something magical about watching a Pixar short. You go into one without any clue what to expect except for something truly spectacular — whether it be a feat of technological prowess, a wacky creative experiment, or a peek into another culture.
It sounds like the new Pixar short is a combination of all three. Bao, the Pixar short set to screen in front of Incredibles 2 this summer, will follow a lonely empty-nester mother who is delighted when a baby dumpling comes to life.
The new Pixar short sounds so good that you could eat it up. Directed by Domee Shi, Bao is an eight-minute short that, according to Eater, will explore "the ups and downs of the parent-child relationship through the colorful, rich, and tasty lens of the Chinese immigrant community in Canada."
A short synopsis for Bao comes courtesy of the Tribeca Film Festival, where the Pixar short will make its world premiere on April 21, 2018.
An empty-nesting Chinese mom gets another chance at motherhood when one of her dumplings springs to life. But she must come to terms with the bittersweet revelation that nothing stays cute and small forever.
It sounds like a magical, bittersweet coming-of-age drama, with shade of of Studio Ghibli's The Tale of Princess Kaguya, a dreamy and surreal film about parents who raise a tiny girl they find in a bamboo shoot.
And not only does Bao sound like a lovely homage to China's rich culture and mythology, but it's the first Pixar short directed by a woman. Domee Shi, who was born in China and moved to Toronto, Canada as a child, began as an intern at Pixar and went on to become a story artist on Inside Out. She has worked on The Good Dinosaur, Incredibles 2, and Toy Story 4. Shi finally received the green light to write and direct Bao in 2015.
Pixar has been showcasing stories about different cultures and minorities lately, like the charming Sanjay's Super Team in 2015, which followed the wild imaginings of a superhero-obsessed Indian boy. And the animation studio followed that up with last year's stunning Coco, a warm and whimsical love letter to Mexico and the Day of the Dead.
But it's not diversity just for diversity's sake. I wrote about how deeply Coco affected me, seeing the similarities between my own Vietnamese-American culture and the Mexican culture depicted so vividly in the Pixar film. I can't even imagine how much of an impact that Bao will have on me. If Bao is well-received, it could mean more diverse offerings from Pixar in the future, with the possibility of an Asian-American protagonist in a Pixar feature film. And that, to me, is what makes these Pixar shorts so great.
Bao will appear before showings of Incredibles 2, which lands in theaters on June 15, 2018.