Phil Lord And Chris Miller Take Executive Producer Credit On 'Solo: A Star Wars Story'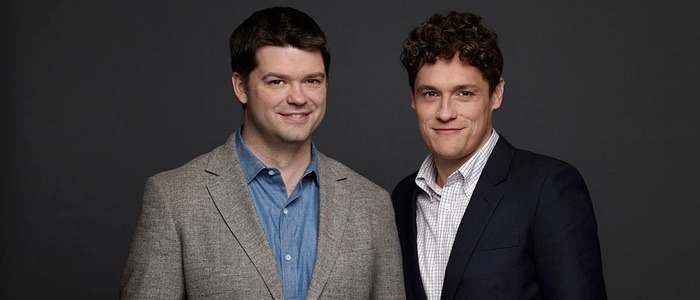 Phil Lord and Chris Miller have found themselves back in the headlines again — though probably not for the reasons they would prefer. The former Solo: A Star Wars Story directors have long moved on from the chaotic production that saw them fired midway through shooting, diving into the upcoming Spider-Man: Into the Spider-Verse. However, a viral interview with an anonymous actor from the set of Solo has added a few more twists into the embattled Solo production saga.
But Lord and Miller are taking back control of the narrative. The directing duo spoke at the GLAS Animation Festival and revealed that they hold a Solo executive producer credit.
This reveal came during the third annual GLAS Animation Festival Friday in Berkeley, California, on Friday. Miller gave a diplomatic answer about the duo's experience on the Star Wars production, saying (via Indiewire):
"We were really proud of the many contributions we made to that film. In light of the creative differences, we elected to take an executive producer credit."
When Lord and Miller were first unceremoniously fired midway through the Solo production, it was hotly debated whether they would keep their directing credit. The duo had been attached to the project since 2015 and were already two-thirds of the way through filming.
Comicbook.com points out a DGA rule that "a director who is replaced after directing ninety percent (90 percent) but less than one hundred percent (100 percent) of the scheduled principal photography of any motion picture shall be the Director of the film entitled to all the post-production creative rights set forth." By this loophole, Lord and Miller could have ostensibly kept the directing credit.
But new details from the Ron Howard-helmed reshoots of Solo revealed that Howard simply reshot many of the scenes that Lord and Miller had already filmed. While some of those reshot scenes may have been for creative purposes, it's apparent that reshooting those scenes helped Howard earn the sole directing credit for Solo.
But Lord and Miller seem to have moved on. The duo is preparing for the release of the animated Marvel film Spider-Man: Into the Spider-Verse, for which Lord wrote the screenplay. The film follows the adventures of the Afro-Latino Spider-Man Miles Morales, and it looks like it could be a visually stunning animated feature film.