Hulu Passed On 'Locke & Key' TV Show, But It Isn't Dead Yet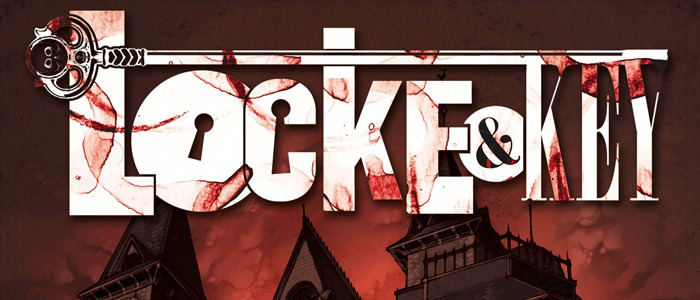 It's beginning to feel as if the TV gods have a personal vendetta against Locke & Key, the troubled small screen adaptation of Joe Hill and Gabriel Rodriguez's acclaimed horror comic series. The project has been kicking around Hollywood for nearly a decade, and while it was resurrected recently and appeared to be closer than ever to making it across the finish line, the project is searching for a new home once again. Below, you can read more about the Locke & Key TV show and how it's still clinging to life.
Actress Samantha Mathis (Super Mario Bros., FernGully: The Last Rainforest) recently gave an interview to Cultured Vultures (via Bloody-Disgusting) and revealed that Hulu has passed on their planned version of a Locke & Key TV show:
"I did a pilot for Hulu called Locke and Key but it didn't get picked up by Hulu. It's getting shopped around to Amazon and Netflix and Apple and everyone right now. Who knows, maybe that will end up some place."
Before we recount the troubled history of this project, here's the official synopsis of Hill's comic, which ran from 2008 until 2013:
Locke & Key tells of Keyhouse, an unlikely New England mansion, with fantastic doors that transform all who dare to walk through them.... and home to a hate-filled and relentless creature that will not rest until it forces open the most terrible door of them all...! Acclaimed suspense novelist and New York Times best-selling author Joe Hill (Heart-Shaped Box) creates an all-new story of dark fantasy and wonder, with astounding artwork from Gabriel Rodriguez.
Director Mark Romanek (One Hour Photo, Never Let Me Go) directed a pilot for Locke & Key back in 2011, starring Miranda Otto and Nick Stahl. The pilot played for crowds at Comic-Con, but Fox ended up passing on it. Here's the trailer for that version:
A year later, Universal considered adapting the comic series into a movie trilogy with Roberto Orci and Alex Kurtzman (Star Trek, Transformers, Fringe) writing. But that ultimately didn't happen, and the project fell into development hell yet again.
Then, in 2016, the adaptation got new life. IDW Entertainment, which published the Locke & Key comics, began developing a new take on the show. Hulu ordered a new hour-long pilot, which was directed by It filmmaker Andy Muschietti. But now Hulu has bailed, leaving the project without a home yet again. According to Mathis, the show may still be picked up by Amazon, Netflix, Apple, etc., but at this point, I'm guessing fans of Locke & Key are probably all too familiar with the feeling of getting their hopes up only for the rug to be pulled out from under them. Here's hoping this show is either picked up immediately or swiftly put out of its misery once and for all.