Apple's Original TV Programming Won't Arrive Until 2019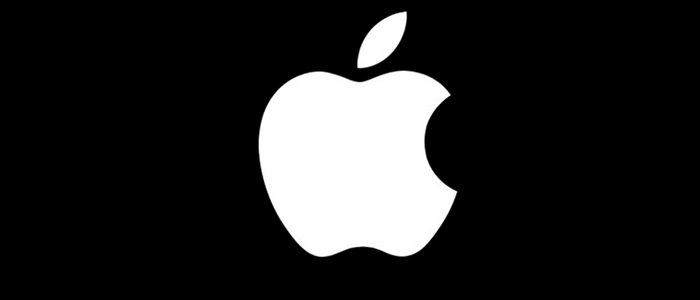 It's been six months since we learned Apple decided to get serious about producing its own television shows, but it'll be another year before we get to see the fruits of the company's labor. A new report says Apple's original TV programming is being targeted for release sometime between March 2019 and summer 2019 – but we still don't know how those shows will be distributed to audiences.
The New York Times wrote a brief profile of Apple's attempt to enter the Hollywood fray, and while much of the information consists of things we've written about already, there were a few bits of info that stand out.
Big Spenders
Apple has not been afraid to drop some serious cash to work with big-name talent. They'll be working with actress/producer Reese Witherspoon on multiple shows, and they paid her well enough for her morning show drama with Jennifer Anison that Witherspoon was able to use that deal as a bargaining chip with HBO for season 2 of Big Little Lies. (Witherspoon's negotiating tactics led to a $1 million per episode payday for her and co-star Nicole Kidman.)
We've written about how Apple planned to spend about $1 billion per year on original content, but this new report says "it is becoming clear that the company will blow well past that figure." I doubt they'll reach Netflix levels right out of the gate (that streaming service is dropping $8 billion on content this year alone), but any company that's able to blow past a billion in spending during its first big year should be considered a force to be reckoned with.
Dark Shows Need Not Apply
We heard a rumor back in October that the fledgling TV player was looking to avoid nudity, foul language, and violence in its shows, and the New York Times now confirms that mentality. "Producers and entertainment executives who have met recently with Apple executives said the company has been leaning toward programming in keeping with its bright, optimistic brand identity," the report says. The outlet assumes that to mean that Apple could "shy away from projects that are gratuitously dark or heavy on social issues", which aligns with the earlier rumor that every show they make must be suitable for display in an Apple Store. Can Apple survive and thrive in this crowded marketplace without producing edgy content? It'll be interesting to see if they stick to this plan in the long run or eventually decide to adopt a more lenient policy in terms of the types of shows they produce.
Slow Going
The report also sheds light on a couple of projects that are slowly but surely making their way down Apple's road to the small screen. Showrunner Bryan Fuller left Apple's planned reboot of Steven Spielberg's sci-fi anthology series Amazing Stories earlier this year, but as the NYT puts it, "seven weeks after [Fuller's] departure, he hadn't been replaced." That's not exactly encouraging news. And though the aforementioned morning show drama that stars Witherspoon and Aniston was the first high-profile show Apple officially signed four months ago, it still doesn't have a finished script. (A draft is scheduled to arrive sometime this week.) The 2019 timeframe for when these projects are supposed to roll out gives them plenty of time to bring that show to life, but the idea that they didn't have a script in place yet still caused me to raise an eyebrow.
And of course, there's still the biggest question of them all: how the heck are people going to be able to watch these shows? The latest report says Apple has still not shared that information with any of its business partners, but suggests (as many others have suggested) that distribution through Apple's TV app could be a likely option. They also speculate (as many others have speculated) that some of these shows could end up behind a paywall that requires a subscription to access, but that information has yet to be confirmed. Since it'll be another year – or longer – until these shows make their debut, they still have some time to figure it out.
You can check out a list of shows in the works at Apple right here.