Frank Oz Thinks Disney Is Mishandling 'The Muppets: "They Don't Get It"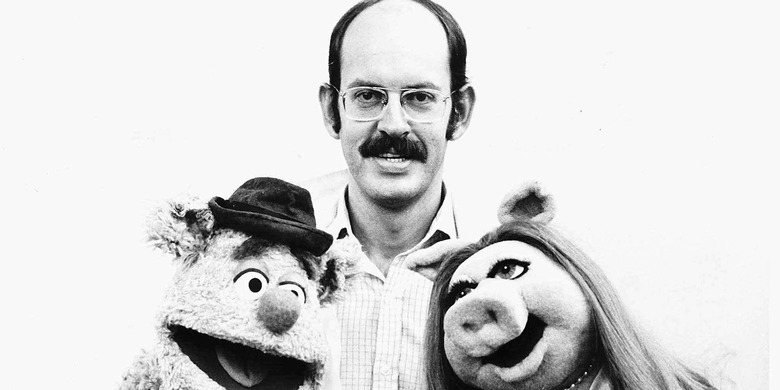 We've seen The Muppets regularly on the small and big screen ever since Disney purchased the rights to the beloved puppet characters from the Jim Henson Company in 2004. So why is the old magic just not there?
It's because Disney just doesn't "get it," master puppeteer and former Muppets performer Frank Oz says.
Disney can't seem to crack the Muppets code. The company has released two solid Muppets movies and one bungled TV series — with an animated Muppet Babies on the way — but Disney still can't seem to instill that same warmth that the original Muppet shows and movies radiated.
Oz, 73, knows why. The puppeteer, director, and producer may be best known for playing a certain crotchety Jedi master, but Oz still remains one of the legends of the Muppets universe. Oz introduced the world to Fozzie Bear and Miss Piggy more than 40 years ago, and though it's been almost a decade since Oz last voiced a Muppets character, he still holds the characters close to his heart. Something that he thinks Disney is lacking in.
In a recent appearance on KCRW's The Business (via The Hollywood Reporter) to promote the new documentary feature film Muppet Guys Talking, Oz said:
As much as Disney loves The Muppets and wants the best for The Muppets — and they truly believe they can do it — they don't get it. They don't get the true rebellion and true affection underneath those characters.
But Disney doesn't do this out of malice, Oz says. Indeed, he assures that the spirit of Jim Henson "is still there," and that Disney is facing issues that any company has when taking over for another company. He added:
By the way, I don't mean to knock Disney, they really want to do a good job. They've never asked me, and they have not asked the performers how to do it. If they just did that — the performers are so brilliant — instead of an outside person, let the performers lead. Then it would be a whole different deal. The audience would appreciate the purity of that.
Disney has run into issues with its Muppets performers before, firing the Kermit the Frog actor Steve Whitmire over creative direction with the character. Disney is famous for holding a tight leash over its properties, but that may hurt it when it comes to the Muppets. Like Oz said, maybe it's time to let the performers lead.