A Man Died After Getting His Head Trapped Under A Movie Theater Seat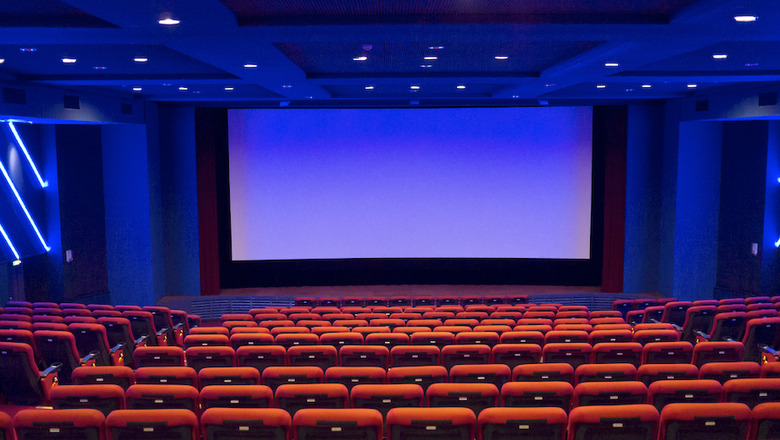 Going to the movies just got a whole lot more dangerous.
A movie theater is supposed to be a safe haven for cinephiles — a place where you can sit back, gorge yourself on popcorn, and not worry about any freak accidents. But dangers lurk around every corner, and apparently, even the nice, luxurious seats offer their own dangers. A Birmingham, U.K., man has died in a freak movie theater accident.
A moviegoer at the Vue Cinema theater in Birmingham died under terrifying and tragic circumstances: with his head caught under the footrest of his movie theater seat. It's the stuff of nightmares, really.
The man was reportedly bending down to retrieve his phone after it had fallen under his seat when his head "became wedged under the electronic footrest of a cinema seat." He reportedly panicked and suffered cardiac arrest before the footrest was broken by people trying to help, and he was freed. He was rushed to the hospital where he died a week later.
Here are the details according to The Guardian (via ScreenCrush):
An investigation into the accident at the Vue cinema in Birmingham's Star City leisure complex on 9 March is continuing. Sources quoted in the Birmingham Mail described how the 'freak' accident happened after the man bent down to retrieve a phone, dropped between Gold Class seats, at the end of a movie. The victim, who was with his partner, was only freed after the footrest was broken by those trying to help.
If you're confused by the details of the "electronic footrest," that's because the man was sitting in the theater's "Gold Class" seats, where plush, reclining seats had been installed. These kinds of seats have been popping up in high-end theaters across the U.S. as well. Until now, I've been a huge fan of them — they offer immense leg room as well as the illusion of a private theater.
So the moral of the story is, never go to the movies. Most people aren't anyways.