Star Wars Bits: An Alternate Ending To 'The Force Awakens,' Secrets From The Set Of 'The Last Jedi,' And Mark Hamill's Last Day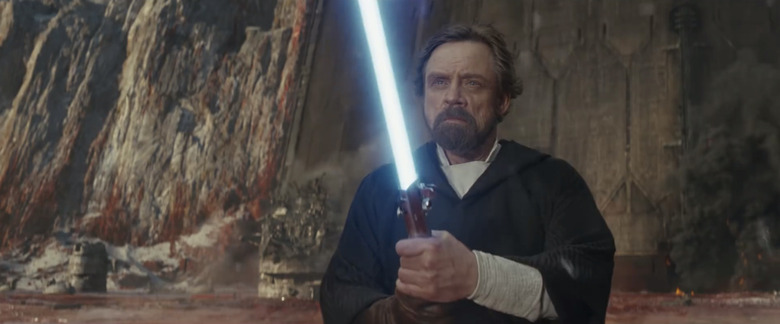 In this edition of Star Wars Bits:
The difference between J.J. Abrams and Rian Johnson
An update on the LA-based George Lucas Museum
A personal history of Kanan Jarrus
Mark Hamill's emotional last day on the Millennium Falcon
And much more!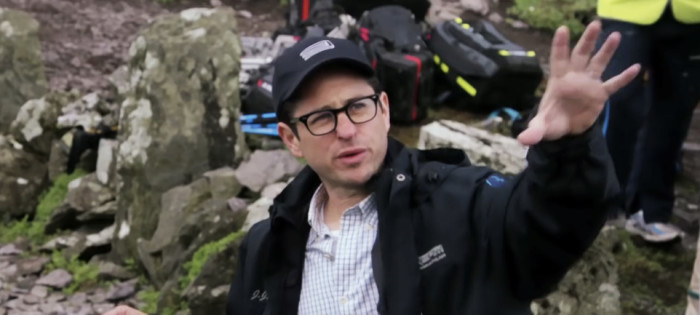 In an interview with ScreenRant, practical effects supervisor Chris Corbould discussed the difference between working with director J.J. Abrams on The Force Awakens and working with director Rian Johnson on The Last Jedi. Corbould pegged Abrams as a "livewire of a guy" who operates at "a million miles an hour." Johnson, meanwhile, is "very quiet," "very sweet," and "methodical."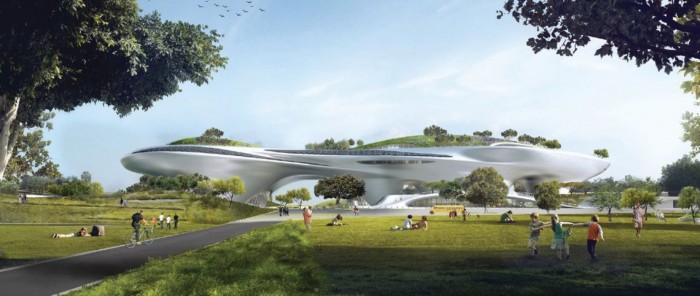 The Lucas Museum of Narrative Art finally began construction in Exposition Park in Los Angeles last week, readying for a projected opening in 2021. The museum will boast an archive, a library, classrooms and offices, two theaters, a cafe, and of course, a gift shop, where USC students across the street can splurge their extra tuition money. Read more at Curbed.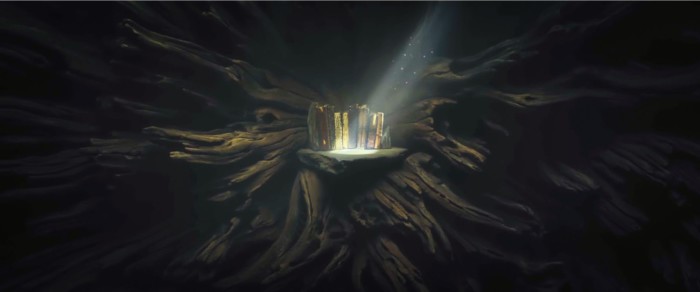 Syfy's interview with The Last Jedi production designer Rick Heinrichs sheds light on the significance of the objects in Luke's hideaway, as well as the behind-the-scenes tricks used to merge the real-life island of Skelling Michael with the imagined island of Ahch-To. Check out the link above for some Force-sensitive secrets from the set!
Speaking with Empire Magazine at the Rakuten TV Empire Awards, Ram Bergman, Rian Johnson's longtime producing partner, said that work on Johnson's new trilogy of Star Wars films is "slowly, slowly" beginning. Announced before The Last Jedi even hit theaters, Johnson's trilogy will ostensibly be set in a previously unexplored part of the Star Wars universe. You could say it will go boldly where no one has gone before...
There is no other word for this: I am CHUFFED. Thank you Empire readers!! https://t.co/867iqm4sEW

— Rian Johnson (@rianjohnson) March 19, 2018


The Last Jedi earned five wins at the aforementioned Rakuten TV Empire Awards: Best Film, Best Director for Rian Johnson (who expressed his excitement via Twitter), Best Actress (Daisy Ridley), Best Visual Effects, and Best Costume Design. All well deserved, I'm sure, but is anyone wondering if – given the name of the entertainment outlet – the voting was RIGGED?! Read more at Empire.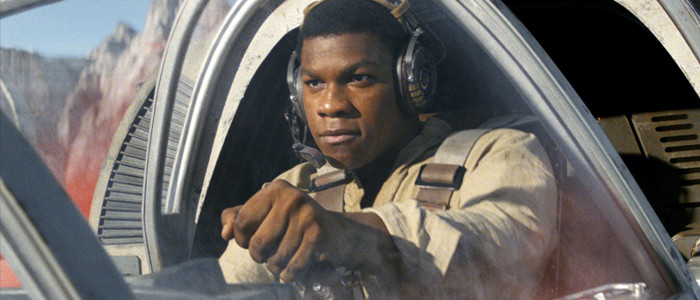 While on the interview circuit for Pacific Rim Uprising, John Boyega told Digital Spy that Episode IX, the final installment of the new trilogy, will begin shooting this summer. "I don't know a thing, but I know I start filming in July," he said. "They're prepping and planning. J.J. has a script, but I just haven't read it yet." The countdown begins!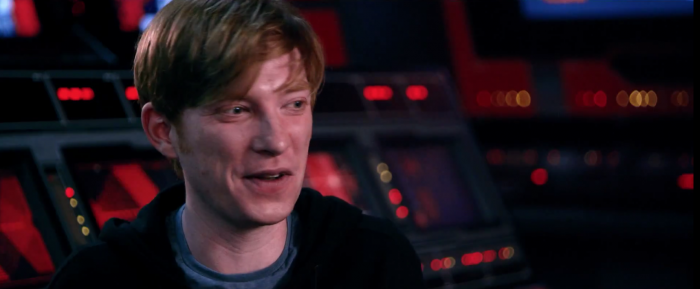 Carrying on the trend of "reporters badgering Star Wars actors promoting other movies for info about Star Wars," Domhnall Gleeson (now in Peter Rabbit) was asked by The Radio Times about his thoughts on The Last Jedi. Gleeson spoke about the comedic turn his character took in The Last Jedi, adding that what made the film so brilliant was that it was "unexpected." That's for sure.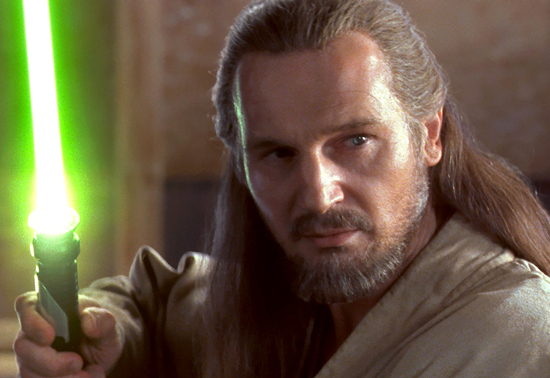 Passing the torch (or lightsaber) on to Liam Neeson for the "reporters badgering Star Wars actors promoting other movies for info about Star Wars" Olympics, the Japanese site The River asked Neeson (now in The Commuter) if he plans on returning to the galaxy far, far away in the purported Obi-Wan Kenobi standalone film. In a translation provided by Heroic Hollywood, Neeson said that he hasn't been contacted by Lucasfilm, but that "anything is possible." If you have a particular set of skills, of course.
Miss Star Wars Rebels already? Here's something to scratch that itch: Star Wars Explained put together a complete history of Kanan Jarrus, which covers his apprenticeship under Master Depa Billaba as a Padawan named Caleb Dume, his escape from Order 66 and his time as a smuggler, and his adventures with Hera Syndulla and the rest of the Ghost crew up until his... I'm sorry, did it just get really dusty in here?
J.J. Abrams, call your office. I think it's pretty clear @HamillHimself wants another shot at playing Luke Skywalker. #TheLastJedi #ForceGhost #EpisodeIX @GMA @Nightline pic.twitter.com/OVMRJBDfsa

— Clayton Sandell (@Clayton_Sandell) March 17, 2018
Stirring up mischief once again, Mark Hamill gave a roundabout response to a question posed by ABC's Clayton Sandell. Sandell asked if Hamill would like to return as Luke Skywalker, and Hamill said: "Put in a good word for me, because it's all in J.J.'s hands!" Help him, J.J. Abrams – you're his only hope!
Speaking of Luke "Troll King" Skywalker, Twitter user Jacob Martin made a minuscule tweak to the ending of The Force Awakens that completely alters the tone of the memorable cliffhanger. That is, he simply extended the scene to include Luke's unceremonious toss of the lightsaber over his shoulder and then rolled the credits. The nature of two years of internet speculation would have been quite a bit different if that had been the true ending of the film!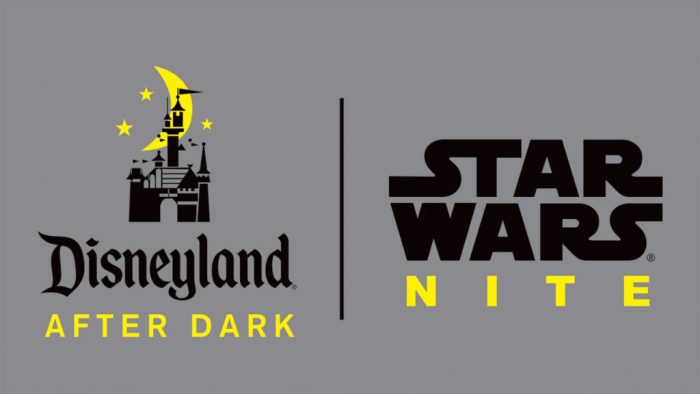 Disneyland After Dark offers adults the opportunity to pretend they're actually adults by planning a trip to Disneyland after their kids' bedtimes. This year, to mark the celebration of May the Fourth (which should honestly just be a national holiday at this point), Disneyland After Dark is presenting Star Wars Nite on the evening of May 3, where guests will have the opportunity to experience the new "March of the First Order," meet Rey at the Star Wars Launch Bay, and more. Additional info can be found on StarWars.com.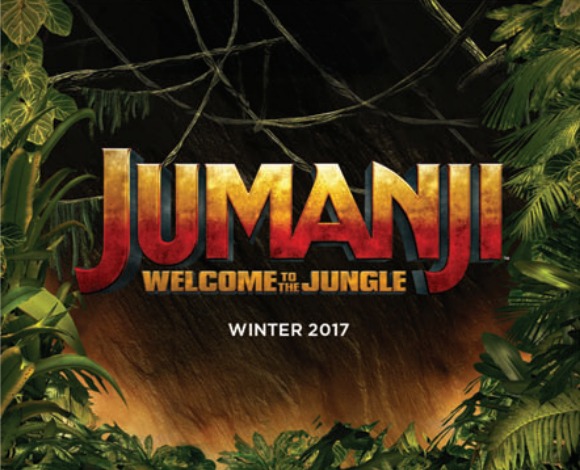 He may come from Star Wars royalty, but Jumanji: Welcome to the Jungle director Jake Kasdan – son of longtime Star Wars screenwriter Lawrence Kasdan – has no interest in taking the director's chair for that other iconic franchise. Speaking with Business Insider, the younger Kasdan said he'd rather just remain a huge fan. "There's a part of me that feels like you relinquish that when you step behind the curtain," he explained. "I love the rooting position I've been in with the ones that my dad and now my brother [Jon Kasdan] have worked on. It's a really exciting thing to be near, without the pressure and anxiety of carrying it."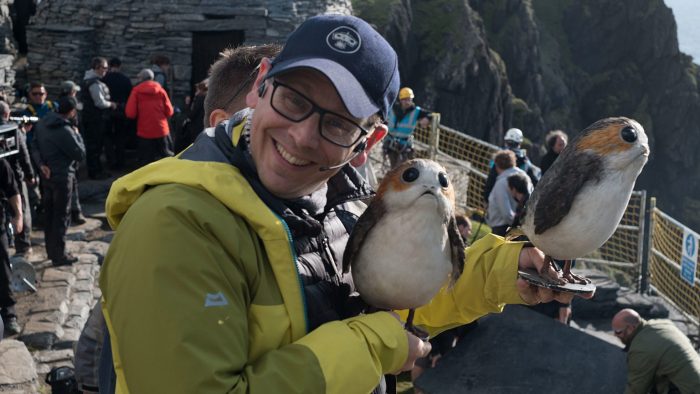 StarWars.com ran an absolutely delightful interview with puppeteer Brian Herring, who was edited out of every single scene he appeared in – and couldn't be more thrilled about it. As a puppeteer, Herring is responsible for pulling the (more technologically advanced) strings behind BB-8 in The Force Awakens and some Porgs in The Last Jedi. In the interview, Harring talked about working closely with creature shop maestro Neal Scanlan, how he breathes life into the beloved BB-8, and how one teacher's assessment that his obsession with Star Wars would lead him nowhere has been proven very false indeed.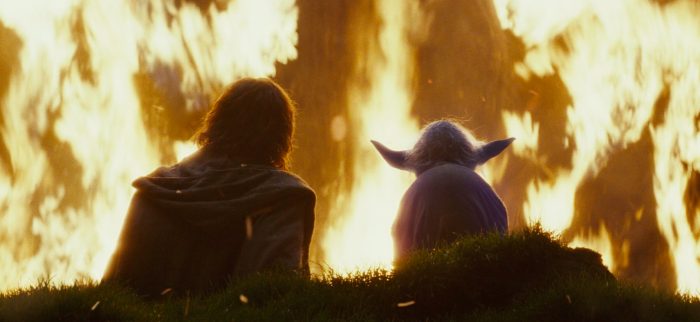 Syfy Wire has another wonderful interview with an integral member of the Last Jedi crew, this one with Visual Effects Supervisor Ben Morris. Morris also grew up an enormous Star Wars fan, and he talked to Syfy about space battles, an extended Fathiers sequence, and much more.
A recent Star Wars Explained video makes a compelling case for selling all of your unnecessary organs in an effort to afford keeping up with the constant influx of fabulous Star Wars comics. The video above features the "Ashes of Jedha" arc, which depicts Luke, Leia, and Han learning about the sacrifices made by Jyn Erso and co. during Rogue One, as the trio moves forward after the Rebellion's big victory.
So this is ... JUST A BIT EXCITING. Enormous thanks to Rian Johnson for his generosity and trust, to all my friends at LFL and Del Rey, and most importantly to all the readers who wanted to know more about this rich, rewarding story! Wow! pic.twitter.com/4iNnSMydGb

— Jason Fry (@jasoncfry) March 14, 2018
Congratulations to author Jason Fry, whose novelization of The Last Jedi debuted at number two on the New York Times best sellers list! Fry tweeted about his excitement and delivered a mini Academy Awards speech in the process. I'm always here for more Star Wars content!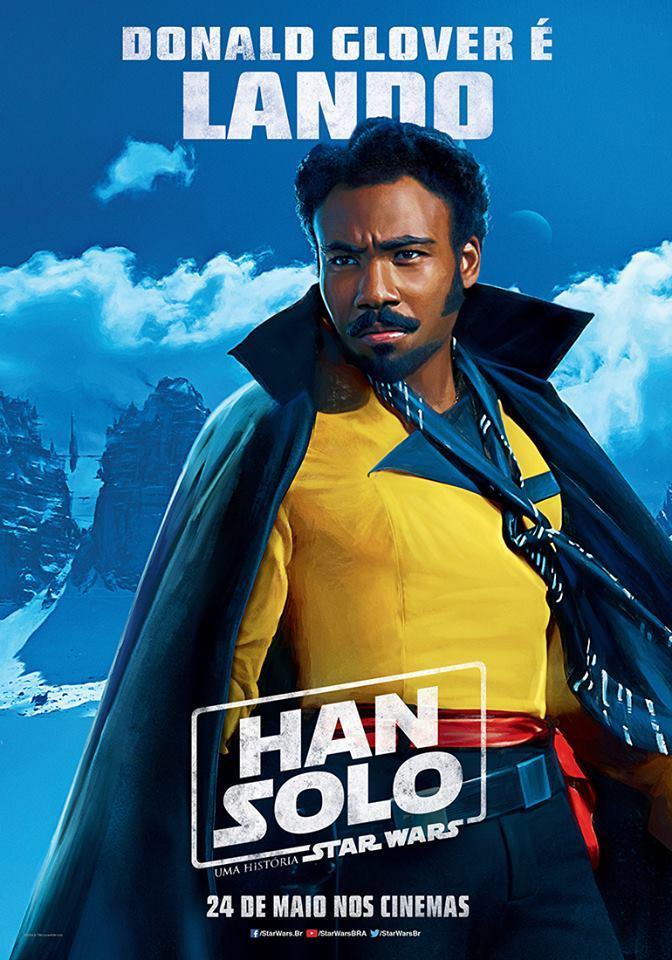 The international posters for Solo: A Star Wars Story have been unveiled and they are real pretty. I'm totally digging the bright, playful color palette for these posters. Hopefully the film will have that spark as well.
It's @HamillHimself's last day on the Millennium Falcon. But no one's ever really gone... right? #TheLastJedi is available now on Digital HD, 4k Ultra HD and #MoviesAnywhere. On Blu-ray™ March 27th. pic.twitter.com/PXxlTRzJxs

— Star Wars (@starwars) March 20, 2018
Promoting the DVD and Blu-ray release of The Last Jedi, the Star Wars Twitter account posted an emotional clip of Mark Hamill's final day on the Millennium Falcon. No, I am most definitely not tearing up. So, who's that cute space pup?