The Weinstein Company Files For Bankruptcy, Releasing Harvey Weinstein's Victims From NDAs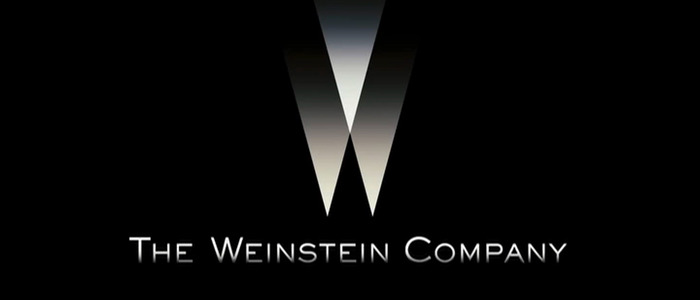 After a $500 million deal for an investor group to acquire the embattled film company fell through, The Weinstein Company has filed for bankruptcy.
In the process, The Weinstein Company is canceling its non-disclosure agreements. That means that many women seeking to come forward against disgraced former executive Harvey Weinstein now have freedom to speak.
According to Reuters, The Weinstein Company has officially filed for bankruptcy in a Delaware court.
The company reportedly listed $500 million to $1 billion in liabilities and $500 million to $1 billion in assets. The Weinstein Company says that it has already struck a deal with an affiliate of private equity firm Lantern Capital Partners to acquire its assets.
But most importantly, the company released all its employees from NDAs. When the revelations of sexual assault and misconduct about Harvey Weinstein surfaced in late 2017, it was reported that Weinstein used NDAs to silence his victims. Some of the 70 women who accused Weinstein of sexual misconduct, and in some cases rape, had broken their NDAs to go public against the former executive.
But in a gesture of goodwill toward the victims, The Weinstein Company has nullified all its NDAs. The company said in a statement:
"Since October, it has been reported that Harvey Weinstein used non-disclosure agreements as a secret weapon to silence his accusers. Effective immediately, those 'agreements' end."
This Weinstein Company bankruptcy filing comes months after an initial deal was struck with an investor group led by former Obama-era Small Business Administrator Maria Conteras-Sweet to acquire its assets in a $500 million deal. But when the deal seemed like it had been finalized, the investor group suddenly pulled out after it "uncovered new information about previous undisclosed liabilities" with the Weinstein Company.
The negotiating process was marred with trouble throughout. Sales talks nearly collapsed in February, with the Weinstein Co. threatening to file for bankruptcy after Contreras-Sweet's investor group refused to meet its terms. The New York attorney general's office also sued the Weinstein Company and its co-founders Harvey Weinstein and his brother Bob Weinstein in February when Gen. Eric Schneiderman found issue with the proposed sale and the promised victims fund.
This bankruptcy filing brings an end to the saga that began with the October 2017 revelations of Weinstein's history of sexual misconduct and harassment. More than 70 women accused Weinstein of sexual harassment, misconduct, and rape. Weinstein has denied the accusations. The executive was fired shortly after the accusations surfaced and an internal investigation was launched into the accusations. But the scandal would send the company into a death spiral, with filmmakers fleeing partnerships with the company and movies dropped from release. Revenue dried up, and the company was forced to put itself up for sale.
Now, The Weinstein Company said in a statement it entered into a "stalking horse" agreement with a Lantern Capital affiliate. Lantern would purchase substantially all of the assets of the company.