'The Kitchen' Movie Cast Adds Elisabeth Moss Alongside Tiffany Haddish And Melissa McCarthy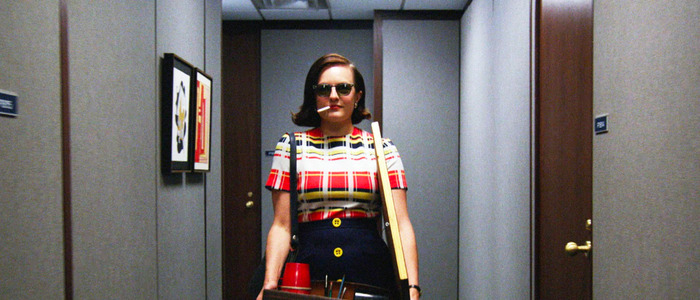 We may receive a commission on purchases made from links.
The Kitchen movie adaptation cast continues to grow, and what an interesting cast it is. Mad Men and The Handmaid's Tale star Elisabeth Moss is the latest addition to the film, which also stars Tiffany Haddish and Melissa McCarthy.The Kitchen, based on the  Vertigo comic book of the same name, tells the tale of a group of mobster wives who take over their husband's crime empire after the men wind up in jail. It's a pretty cool premise, and the upcoming film adaptation has a pretty cool cast. Tiffany Haddish and Melissa McCarthy previously joined the film, and now Elisabeth Moss is coming along for the ride.The Hollywood Reporter confirms Moss will play "a timid wife of an abusive husband who falls in love with the violence of her new life." McCarthy's character is described as "an adoring mother who leads the women's charge to take over the business", and Haddish's character is "willing to kill anyone in the way of her plan."
Here's a synopsis of the comic series:
Straight Out of Compton co-writer Andrea Berloff will make her directorial debut on the film. I'm ecstatic that New Line thought to hire a female filmmaker for The Kitchen. It seems that more often than not, even when a film assembles a strong all-female cast, a male filmmaker ends up behind the camera – see Paul Feig's Ghostbusters remake, or the upcoming Ocean's 8, directed by Gary Ross.
That said, the plot of The Kitchen bares more than a passing resemblance to Steve McQueen's upcoming Widows, about the wives of four slain armed robbers who band together to finish their dead husband's failed job. With a November 2018 opening date, Widows will end up in theaters before The Kitchen – which is scheduled for a September 20, 2019 release.