'The Grudge' Reboot Casts John Cho Alongside Andrea Riseborough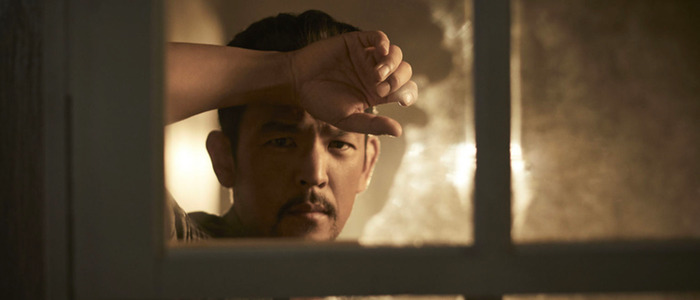 The Grudge reboot cast has a new addition: John Cho. The Star Trek actor will star alongside Andrea Riseborough and Demian Bichir in a new take on horror franchise about a curse surrounding a haunted house.
As much as I'd like to just ignore a Grudge remake, the talented involved with the project is too good to pass up. The Eyes of My Mother director Nicolas Pesce is helming the film, and Andrea Riseborough was previously announced to star. Now, Variety reports John Cho has joined the cast as well. There are no details about Cho's character, but we do know that Riseborough is playing a detective and young single mother. Alien: Covenant's Demian Bichir has also joined the cast. This won't be the first horror reimagining Cho has been apart of. He recently appeared on the second season of Fox's TV reboot of The Exorcist.
Details about what the new Grudge reboot will be about are slim. One thing we do know is that the film will use the 2004 film The Grudge as a starting part. The 2004 film was itself a remake, inspired by the Japanese horror-series Ju-On. The entire Ju-On series encompasses 12 films (including the three American Grudge movies), almost all of them revolving around a curse that's sprung from a haunted house. In the house, a man murdered his wife after finding out she had an affair. Following this murder, he then killed his son (and also a cat) before killing himself. Ever since this horrific event, the ghosts of of the departed (including the cat) have plagued the house, and cursed anyone who dared enter it.
Sam Raimi and Rob Tapert will produce the Grudge reboot for Ghost House. "We are so excited about this new adaptation," Raimi said. "We went back to the original source material to deliver a relentless supernatural thrill ride that explores the horrors of American suburbia."
I'm a bit burned-out on horror reboots, and The Grudge is a series that feels as if it has run its course. That said, the combination of director Nicolas Pesce and stars Andrea Riseborough and John Cho is too good to pass up. Pesce's Eyes of My Mother is one of the best horror movies of the 21st century, and Riseborough and Cho are fantastic performers. Some reservations aside, I'm excited about this film.
There's no official release date for The Grudge reboot yet, but the film will likely begin filming in May.