Where's Hawkeye In 'Avengers: Infinity War'? The Russo Brothers Have An Explanation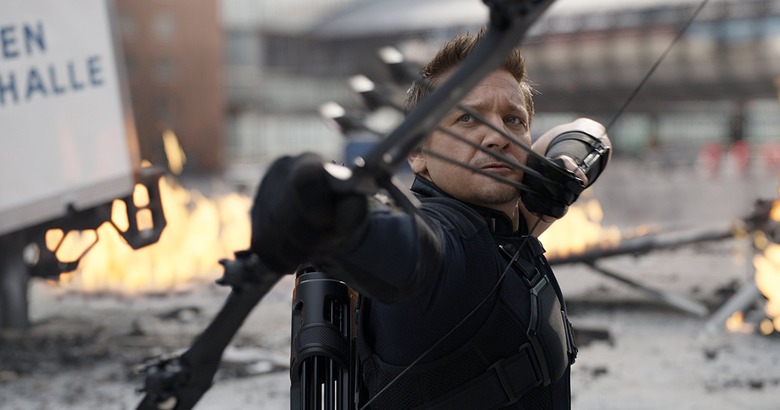 Where's Hawkeye?
It's the resounding question that Avengers: Infinity War fans are asking as the new trailer and poster for the Marvel Studios film takes the internet by storm. Why is Hawkeye — a founding member of the Avengers and a fellow fugitive on the run with Captain America and Black Widow — nowhere to be seen?
Maybe he's busy playing house with his wife, played by Linda Cardellini, and their kids. Maybe Jeremy Renner decided to rejoin the Mission: Impossible franchise after all (hah, nope). Maybe something dire happened to him. There's a reasonable explanation for everything, and Infinity War directors Anthony and Joe Russo have one for Hawkeye. Don't worry, Infinity War has in something in store for our favorite bow-slinging Avenger.
When the new, jam-packed poster for Infinity War debuted this morning, fans of every Marvel character had something to be excited about. Look! There's T'Challa and Okoye! Yes, Spidey is front and center. Even, Mantis made the cut!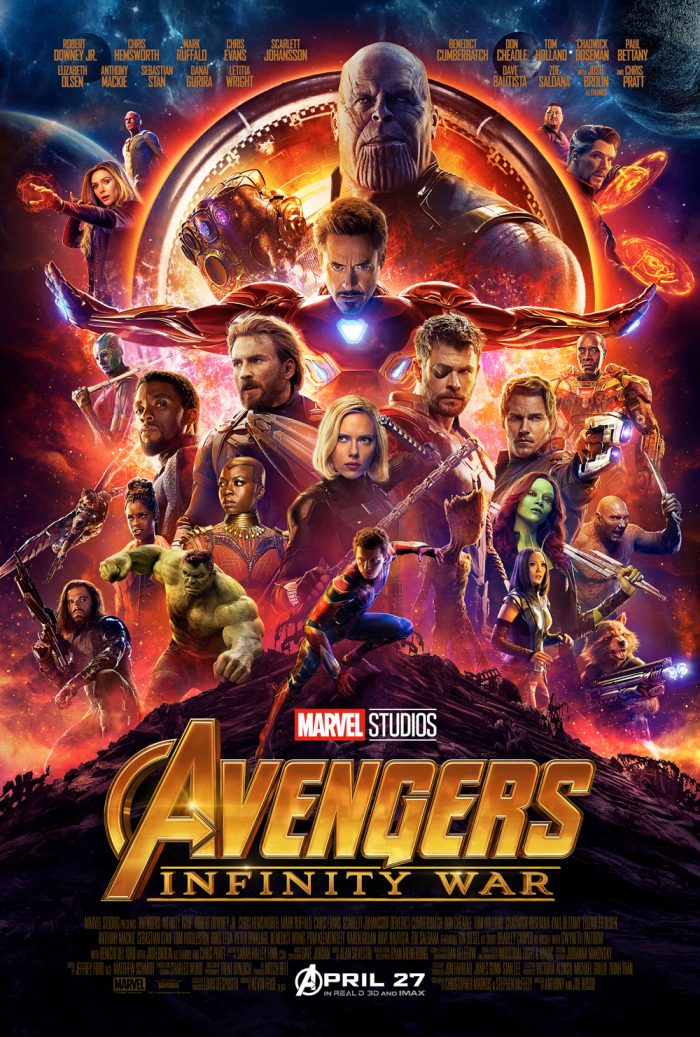 But there are two superheroes noticeably missing. First is Paul Rudd's Scott Lang/Ant-Man. But Ant-Man and the Wasp is coming out later this summer and is expected to pick up directly after Infinity War. Besides, a high-res version of this poster will come out and we may realize that Ant-Man is standing perched on the "A" or something.
The big missing person here is Hawkeye. He's always been the least-loved, the most normal Avenger. He's got a family, no superpowers, and no solo film — not even one coming up in the future. Could it be he was just forgotten?
Not a chance, the Russo brothers said in /Film's set visit to Avengers: Infinity War. Hawkeye is still important, perhaps even more so because he's always been the emotional "heart" of the team. In that interview, Joe Russo revealed that Clint Barton is still around in Infinity War. But just not in the place you'd expect.
Coming out of Civil War, he's in the same position that Cap and Falcon are at the end of that movie. And Ant-Man. Coming into this movie, you know... Characters on Cap's side coming out of the Civil War, some made certain decisions and others made other decisions that led to different paths in them dealing with oversight in this movie in a different way. So Hawkeye's on his own journey in this movie.
After the events of Captain America: Civil War, the Avengers were left scattered across the globe. Tony Stark (Robert Downey Jr.), Rhodey (Don Cheadle), and Vision (Paul Bettany) were all that was left of the original Avengers team, while Steve Rogers (Chris Evans), Natasha Romanoff (Scarlett Johansson), Sam Wilson (Anthony Mackie), and Wanda Maximoff (Elizabeth Olsen) became fugitives from the Sokovia Accords.
But Hawkeye missed his kids' soccer practice to get into the Civil War fight. He has something to lose.
"He has a unique reaction to the civil war situation that puts him in a special spot in this film," Anthony Russo added.
It's possible that Hawkeye just went back to his modest farmhouse to live the rest of his days with Linda Cardellini. (Who wouldn't?) But rumors swirled that Clint is trading his Hawkeye persona for Ronin after he was spotted on the Avengers 4 set with a new hairdo and outfit. Ronin was a reclusive samurai idenity that Clint donned briefly in the comics. But we won't know if we'll have to wait until Avengers 4 to see Clint Barton again.
Avengers: Infinity War hits theaters on April 27, 2018.