'There's Someone Inside Your House': Shawn Levy And James Wan Team For Netflix Slasher Movie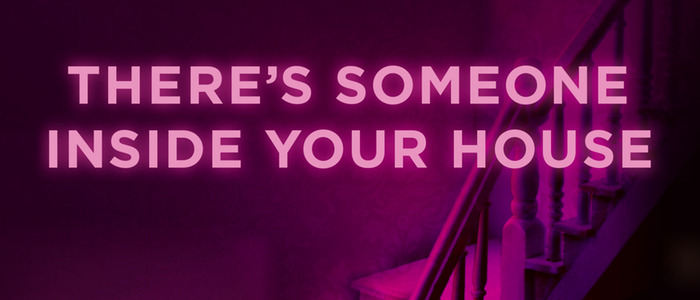 We may receive a commission on purchases made from links.
Stranger Things producer Shawn Levy and horror movie extraordinaire James Wan are teaming for an exciting new Netflix project. Levy and Wan will combine their talents to create the coming-of-age slasher movie There's Someone Inside Your House, adapted from the novel by author Stephanie Perkins. More on the There's Someone Inside Your House movie below.
A "coming-of-age slasher movie" sounds exactly like the type of film I want to see, and getting James Wan involved in the project is a big plus. Wan has crafted some excellent horror films – The Conjuring, Insidious, and, my personal favorite, Dead Silence. Now Wan will team with Stranger Things producer Shawn Levy and Levy's 21 Laps Entertainment to develop There's Someone Inside Your House into a new Netflix movie. The film will be adapted from Stephanie Perkins' novel.
The story involves a teen girl living in Nebraska. Students in her small town suddenly start falling victim to a serious of gruesome murders. Deadline, who broke the story of the film adaptation, say that the There's Someone Inside Your House movie "is similar in tone to Netflix's Stranger Things: think 1980s and '90s slasher movie meets a John Hughes coming-of-age tale like The Breakfast Club." I will absolutely watch this.
Here's the novel's synopsis, via Amazon:
It's been almost a year since Makani Young came to live with her grandmother in landlocked Nebraska, and she's still adjusting to her new life. And still haunted by her past in Hawaii. Then, one by one, the students of her small town high school begin to die in a series of gruesome murders, each with increasing and grotesque flair. As the terror grows closer and the hunt intensifies for the killer, Makani will be forced to confront her own dark secrets. Stephanie Perkins, bestselling author of Anna and the French Kiss, returns with a fresh take on the classic teen slasher story that's fun, quick-witted, and completely impossible to put down.
Henry Gayden, who wrote the script for the upcoming Shazam, is going to handle screenwriting duties for the film.
One caveat: while James Wan will be involved in the development of There's Someone Inside Your House, Deadline says he's not directing. That's a bit of a disappointment, because I'd very much like Wan to return to the horror genre. He's since branched off into other types of films, helming Furious 7 and the upcoming Aquaman. But I'll always hold out hope that Wan will stick with horror, since he handles it so well.