Netflix Abandons The Idea Of Gamifying Binging For Kids; Here's How They Could Use That Tech Instead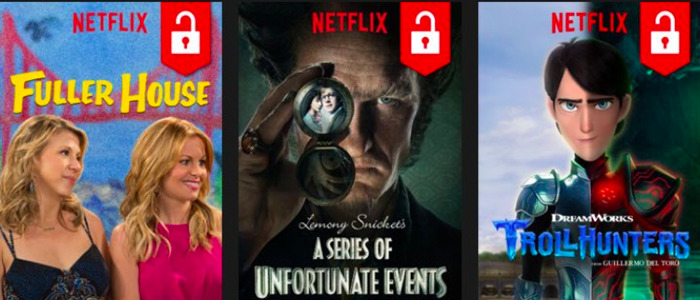 Netflix, not content with unleashing 700 original movies and TV shows on its subscribers this year, was also looking for ways to strengthen the bond between users and their platform – and recent internal testing suggested they were looking to train users at a young age.
What's a good way to increase Netflix binging among children? The streaming service recently offered rewards called "patches" aimed at its young users, but they've already cancelled their testing due to poor reception online. But how else could they put that technology to good use?
How It Worked
Last week, Variety reported that the latest round of Netflix's testing was primarily aimed at children, and this official statement from Netflix backed that up:
"We are testing a new feature on select kids titles that introduces collectible items for a more interactive experience, adding an element of fun and providing kids something to talk about and share around the titles they love. We learn by testing and this feature may or may not become part of the Netflix experience."
wait wtf are netflix patches pic.twitter.com/Z9NUxu0He3

— ً (@oddincry) March 8, 2018
Certain shows were marked with red locks on a user's home page, and once a select episode was viewed, users collected patches as a reward. The patches themselves didn't provide any actual value, and users couldn't use them for anything. They were just kind of...there, ostensibly to provide you with an endorphin rush every time you unlocked one.
Naturally, some parents were outraged at Netflix actively encouraging their children to mindlessly watch more TV. The outcry was so strong that Buzzfeed reported that Netflix has already abandoned the feature. "We've concluded the test for patches and have decided not to move forward with the feature for kids," they said in a statement. "We test lots of things at Netflix in order to learn what works well – and what doesn't work well – for our members."
How Netflix Could Use This Tech
Instead of providing patches that don't actually do anything, I'd love to see Netflix use this methodology to unlock bonus features for users interested in viewing them. My friends and I grew up poring over making-of featurettes, commentaries, and deleted scenes on DVDs, and making them available on the streaming service would be a great way to add additional value to Netflix subscribers – especially with Disney's service gunning for them next year.
There might be some rights issues involved with making those old featurettes and commentaries available, but hell, it'd be cool even if Netflix produced new bonus content solely for their own original shows and movies. They clearly have enough money to make that happen, and with a constantly increasing supply of new materials, it would provide fans with hundreds more reasons to spend more time on Netflix instead of seeing what the competition is up to.