'Bond 25' Could Start Filming This Year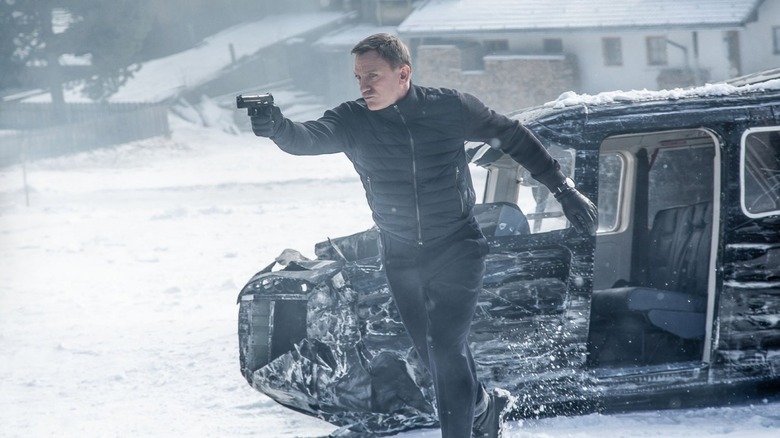 Danny Boyle has confirmed he is directing the next installment of the James Bond series. And with that, the Trainspotting 2 director has set the wheels in motion for Bond 25 — including a projected Bond 25 filming start date.
Boyle and his frequent collaborator John Hodge (Trainspotting, Shallow Grave, The Beach, Trainspotting 2) have been plugging away at a screenplay for Bond 25 since Hodge came on board last month. Now, Boyle is confident that the script will be done in time for production to begin at the end of 2018.
In an interview with Metro, Boyle gave an update on his and Hodge's progress with Bond 25:
"We are working on a script right now. And it all depends on that really. I am working on a Richard Curtis script at the moment. We hope to start shooting that in 6 or 7 weeks. Then Bond would be right at the end of the year. But we are working on them both right now. We've got an idea, John Hodge, the screenwriter, and I have got this idea, and John is writing it at the moment. And it all depends on how it turns out. It would be foolish of me to give any of it away."
The Richard Curtis project Boyle is speaking of is a comedy-musical film that Boyle is set to helm. The untitled film is Boyle's next project in the pipeline, but he seems confident that he can wrap it up before he begins prepping for Bond 25.
Bond 25 is currently slated for a November 8, 2019 release date, so a late 2018 production start would certainly give Boyle enough time for post-production before the marketing campaign kicks in.
Of course, this is all dependent on the script being approved. It should be noted that MGM and the Bond 25 producers already have another script on hand, written by Bond regulars Neal Purvis and Robert Wade.
And this all follows the mysterious process through which Boyle has been confirmed as the Bond 25 director. For the past two months, Boyle's status as director has been veiled in secrecy, with only vague confirmations coming in the form of Hodge's hiring as screenwriter and Boyle's recent comments.
But now that Boyle is essentially confirming a 2018 production start date, this is as official as it gets until it gets, well, official.
Daniel Craig is confirmed to make his final turn as James Bond in the untitled Bond 25 film.