Nicolas Cage Is Superman In The 'Teen Titans GO!' Movie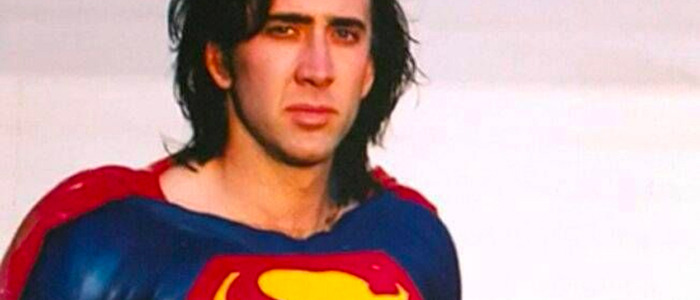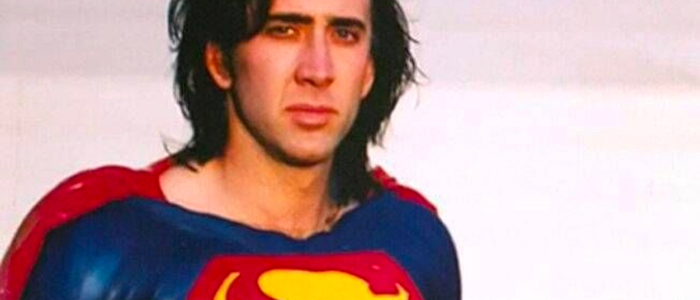 Teen Titans GO! to the Movies, a new animated film featuring everyone's favorite teen superheroes engaging in some fart jokes, won't just feature the Teen Titans – adult superheroes will be popping up in the movie as well. And best of all: Nicolas Cage will play Superman. Cage and two others have joined the Teen Titans movie cast.
Nicolas Cage will finally have a chance to play the Man of Steel. Cage almost took on the role of Superman for director Tim Burton in the Kevin Smith-scripted Superman Lives, but production troubles prevented the film from ever getting off the ground.
Now, more than 20 years later, Cage will play Superman in the animated film Teen Titans GO! to the Movies.
USA Today reports Cage has joined the cast, along with singer/songwriter Halsey, who will be voicing Wonder Woman, and rapper Lil Yachty will voice Green Lantern. While the film primarily focuses on the young members of the Teen Titans – Robin, Beast Boy, Cyborg, Raven and Starfire – some adult heroes will pop up as well.
DC's live-action movies have succumbed to doom and gloom lately, but Teen Titans Go to the Movies might reverse all that. The candy-colored animated flick is geared toward a younger audience, and looks to make light of all the cinematic superhero darkness we've come to expect.
As an official Old Person, I'm not very familiar with Halsey and Lil Yachty, but I'm sure youngsters out there will embrace this casting whole-heartedly. Adding Cage to the cast as Superman, however, is a masterstroke. My interest in this project has increased considerably based on his casting alone.
Cage came very close to playing the part on screen before, going so far as to try out different Superman costumes. For more on Cage's past attempts to play Superman, seek out the documentary The Death of Superman Lives, which is where the above image of Cage in costume comes from.
"Every superhero in the DC Universe has an impact on the fans, so we felt a great responsibility to find a voice for each character that would not only suit the role, but the playful tone of the Titans, and we're thrilled with our cameo cast," executive producer Sam Register told USA Today.
Other Teen Titans Go to the Movies cast members include Greg Cipes as Beast Boy, Scott Menville as Robin, Khary Payton as Cyborg, Tara Strong as Raven, Hynden Walch as Starfire, Will Arnett as Slade Wilson aka Deathstroke, Kristen Bell as Jade Wilson, and James Corden as everyone's favorite character, Balloon Man.
Teen Titans Go to the Movies opens August 3, 2018. You can check out the film's trailer below.
Teen Titans Go To the Movies Trailer
"Teen Titans GO! to the Movies" finds our egocentric, wildly satirical Super Heroes in their first feature film extravaganza—a fresh, gleefully clever, kid-appropriately crass and tongue-in-cheek play on the superhero genre, complete with musical numbers. It seems to the Teens that all the major superheroes out there are starring in their own movies—everyone but the Teen Titans, that is! But de facto leader Robin is determined to remedy the situation, and be seen as a star instead of a sidekick. If only they could get the hottest Hollywood film director to notice them. With a few madcap ideas and a song in their heart, the Teen Titans head to Tinsel Town, certain to pull off their dream. But when the group is radically misdirected by a seriously super villain and his maniacal plan to take over the Earth, things really go awry. The team finds their friendship and their fighting spirit failing, putting the very fate of the Teen Titans themselves on the line!