Bradley Cooper's Spy Thriller 'Matt Helm' Enlists A Writer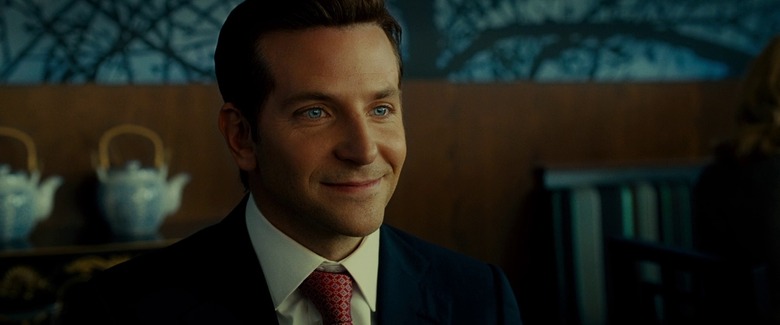 Another spy movie with a surprisingly generic name is coming to the big screen.
Bradley Cooper is set to star in Matt Helm, a spy thriller film based on Donald Hamilton's series of novels published from the '60s to the '90s. The adaptation has been in the works at Paramount for nearly 10 years now, but is finally moving forward with a new writer on board.Tom Shepherd has been hired as the Matt Helm writer, according to Deadline.
The rising writer helped pen 2019's The Voyage of Doctor Dolittle, which stars Robert Downey Jr. and is directed by Stephen Gaghan. His 2012 script Hey, Stella! — about Marlon Brando nabbing his role in Broadway's A Streetcar Named Desire — also made it onto the Black List.
Matt Helm is based on late author Donald Hamilton's series of 27 spy novels, which he published from 1960 through 1993. The series followed the titular counter-assassination agent, Matt Helm, on his missions to thwart spies from other countries. In the novels, Helm is pulled back into his former life as a World War II espionage agent after retiring to Sante Fe with his family.Matt Helm was originally developed as a project for George Clooney, but the actor passed, as well as Jon Hamm after him. The movie adaptation then piqued the interest of Steven Spielberg in 2009 before it was picked up by Hunger Games director Gary Ross with Bradley Cooper attached to star.
Suave, classically handsome actors seem to be the favored type to star in this film, and I could see why. The first feature film adaptation of Matt Helm starred Dean Martin, a renowned member of the Rat Pack, who played the titular spy in a series of 1960s spoof films. Martin's version of Helm was worlds away from the slick, serious version seen in Hamilton's books, instead acting as a light parody of James Bond films.
A short-lived ABC drama starred Tony Franciosa as Matt Helm from 1975-1976, though that series was also loosely tied to the books.
Clooney, Grant Heslov, Alex Kurtzman and Roberto Orci are executive producing the new Matt Helm. Steven Spielberg remains attached as a producer.