Sequel Bits: 'Sherlock Holmes 3', 'Goosebumps 2', 'Star Trek 4', And More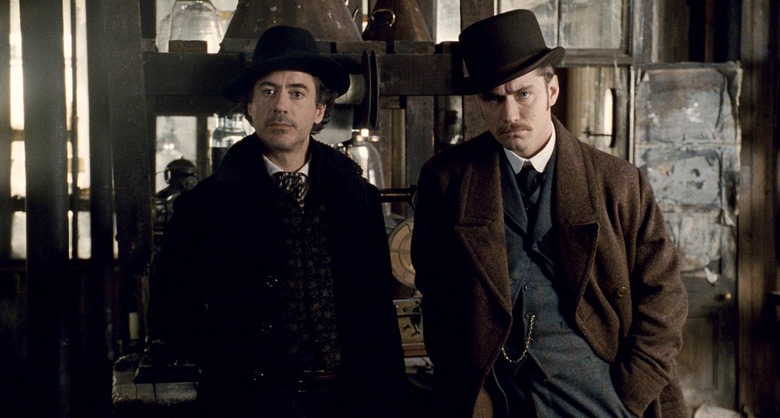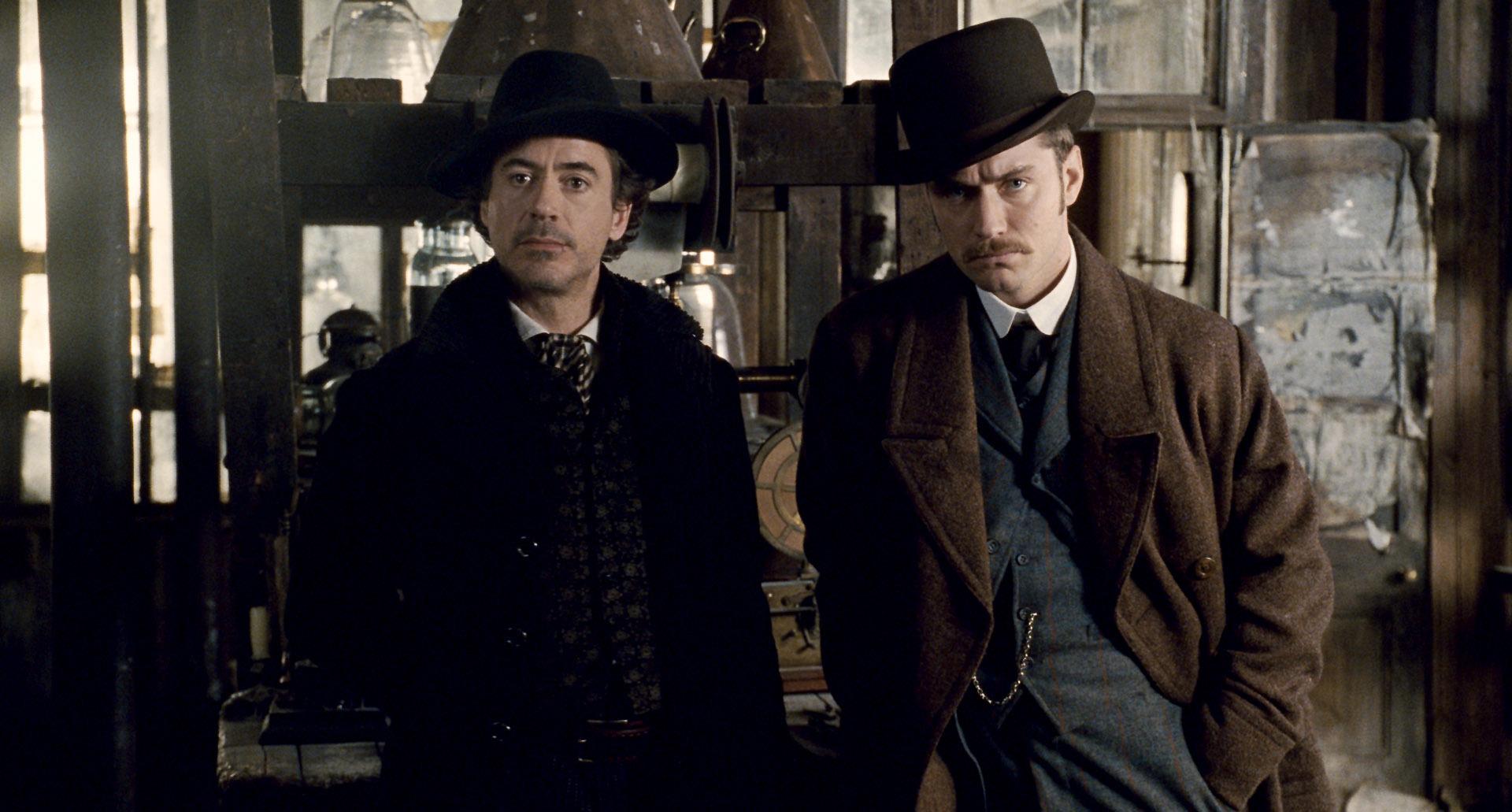 In this edition of Sequel Bits:
Robert Downey Jr. still wants a third Sherlock Holmes movie to happen
Author R.L. Stine reveals the official title of Goosebumps 2
Karl Urban has some thoughts about when Star Trek 4 is going to begin filming
Karen Gillan's hopes for Jumanji 3
All that and more!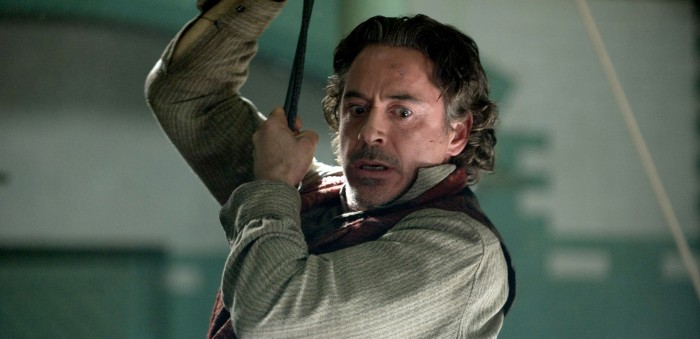 It's been seven years (!) since Sherlock Holmes: A Game of Shadows, but another entry in that franchise isn't off the table yet. Star Robert Downey Jr. told Entertainment Weekly that he's "looking at" another Sherlock movie for some time in the future:
"First of all the missus [Susan Downey, his wife and producing partner] is front and center with Joe Roth producing [Doctor] Doolittle. I'm having a good time, though I decided to give myself, like, 40 additional challenges, like a Welsh accent — which even Welsh people say is hard to do. Then there's all this stuff down the pike. We're looking at another Sherlock Holmes, we're developing Perry Mason for HBO. I still want to do Pinocchio."
When will Downey actually find the time for a third Sherlock? Sounds like a case for...well, you know.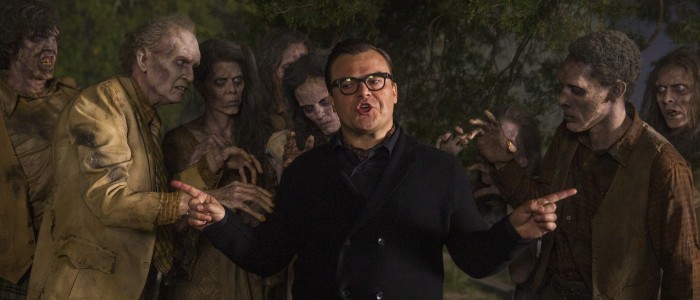 Author R.L. Stine took to Twitter to reveal that the sequel to Goosebumps has an official title. But he quickly deleted the tweet, so there's a chance that A) the studio wasn't thrilled with him leaking this information and asked him to take it down, or B) he released information that he later realized was incorrect. So take all of this with a grain of salt, but here's the text of Stine's now-deleted tweet (courtesy of Bloody-Disgusting):
Happy to announce that filming has begun on the Goosebumps movie sequel. Title: Slappy Halloween. Meanwhile, the new Goosebumps SlappyWorld book has just been published.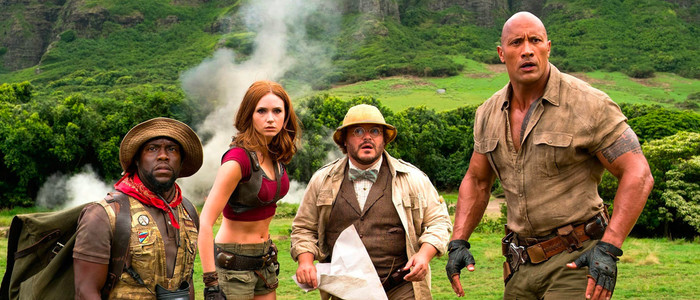 Actress Karen Gillan (Guardians of the Galaxy) is signed up to reprise her role of Ruby Roundhouse in a sequel to last year's box office smash Jumanji: Welcome to the Jungle. Her avatar character is inhabited by a socially awkward teenage girl in that movie, but in an interview with ScreenRant, Gillan explained what she'd like her character to do in the third entry in the franchise:
"I'd like to play an old man. That would be funny [...] Playing Ruby Roundhouse's character."
Sure, why not? I'm one of about four people on the planet who hasn't caught up with Jumanji: Welcome to the Jungle yet, but that idea seems to fit in with the tone and comedy of this franchise thus far. Cast Michael Caine as the old man, and you've got yourself another smash hit on your hands.
There are moments in history that shape the nation. This is one of those moments. #SuperTroopers2 in theaters #420 pic.twitter.com/jiluyZeXgg

— Super Troopers 2 (@SuperTroopers) March 2, 2018
Fans have been waiting to see Super Troopers 2 since the early 2000s, and we're only a little more than a month away. Here's hoping the shenanigans are just as amusing this time around.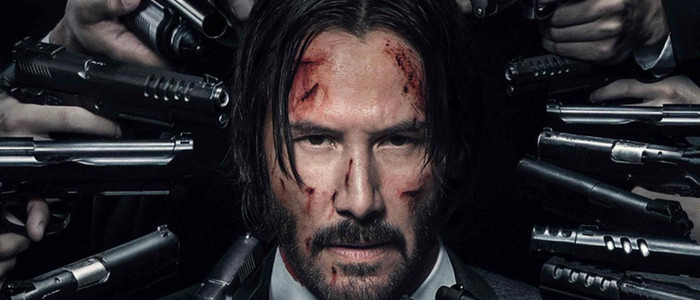 OmegaUnderground reports that John Wick: Chapter 3 will begin production in Montreal next month so it can be ready for its Summer 2019 release. We're big fans of these movies at /Film, so bring on that sequel.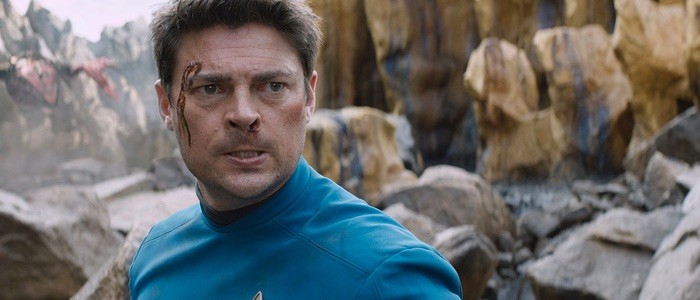 Karl Urban, who plays Dr. Leonard "Bones" McCoy in the Star Trek film franchise, has been doing press for his new movie Bent, and he's given a couple of quick updates about Star Trek 4 (which has Quentin Tarantino attached in a creative role). First, he told LRM:
"Here's the thing—they're in the really early stages of development at this time. Quentin is about to direct his Hollywood film [Once Upon a Time in Hollywood] with Brad Pitt and [Leonardo] DiCaprio. You're talking about a film after a film. Ultimately, at the end of the day, the ball is in Paramount's court. Hopefully, they'll green light another Star Trek movie. If they do it, then it'll be a lot of fun."
But Urban also told JoBlo that he hopes the movie starts shooting soon:
"I have such a blast working on those Star Trek movies. You know, that cast, we're like family at this point. I'm pretty confident within, hopefully the next year, that we'll be back on the set."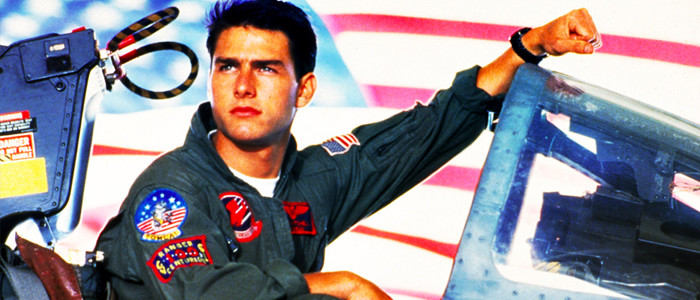 OmegaUnderground says that Joseph Kosinski's Top Gun 2 is set to begin filming this July, with Tom Cruise reprising his role as the high-flying pilot Maverick. Top Gun 2 is going to hit theaters on July 12, 2019. I really hope this finally happens, if only so we can stop talking about the possibility of Top Gun 2.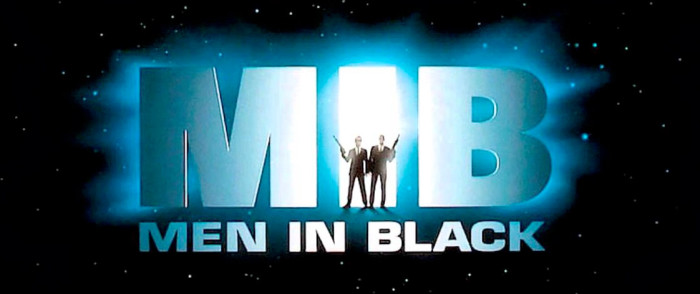 And speaking of shooting dates, ScreenRant says that Sony's upcoming Men in Black reboot will begin filming on June 18 in London. That means we should start hearing more about casting in the weeks to come, so fingers crossed that a dynamic duo like Tiffany Haddish and Michael Keaton are cast opposite the already-hired Chris Hemsworth.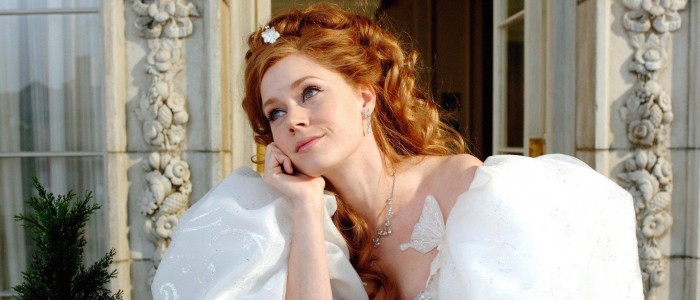 In a chat with Collider, director Adam Shankman chimed in about Disenchanted, the follow-up film to Amy Adams' live-action fairy tale Enchanted.
"We're turning in a script really soon, and everybody feels really good and gung-ho," he said. "I've been in touch with Amy and the cast, and everybody is really into it. We all love the story about everybody wondering what exactly defines happily ever after. It's just a very exciting project that we all hope happens. Right now, we're in a good place...as planned right now, there's more singing and dancing than there was in the first one, and it's all original music, with Alan Menken and Stephen Schwartz coming back to do it." Count me in.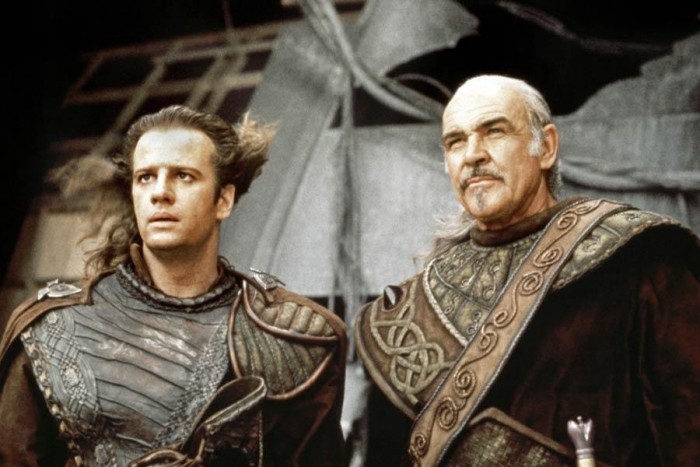 After a series of near-death experiences, the long-in-the-works Highlander reboot is still alive and kicking. Deadline reports that Colony writer Ryan Condal turned in a draft of the film's script to Lionsgate, and they like what they see. Production is being planned to start this year, as soon as director Chad Stahelski wraps John Wick: Chapter 3. And you can save your "there will only be one!" jokes, because there have already been multiple sequels in this franchise.