Michael K. Williams Describes His Lost 'Solo' Character As 'Half Mountain Lion'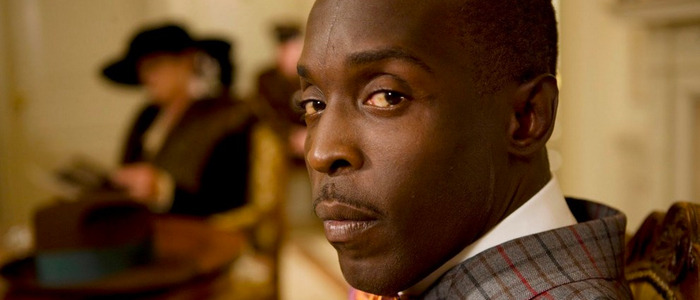 Michael K. Williams will not be appearing in Solo: A Star Wars Story. The Wire actor was unable to commit to the massive reshoots undertaken by Ron Howard, and his part was re-cast with Paul Bettany. Now, Williams is revealing some details about his character. As Williams tells it, his character was " half mountain lion, half human."
It would've been very cool to see Michael K. Williams in a Star Wars film, but the actor couldn't make Ron Howard's reshoots work with his schedule. "I was very proud of the work that I did," Williams told EW. "What I believe I have created with Emilia Clarke and Woody Harrelson and Alden [Ehrenreich, who plays Solo]... I thought it was some great work." Now, Williams has revealed some specific details about his Solo character, Dryden Vos.
Appearing on the Jim and Sam Show (via Star Wars Underworld), Williams describes how the character appeared – we've known for some time Williams, and now Bettany, would have his character's appearance enhanced digitally – and also his connection to Han Solo:
"He was half mountain lion, half human. He was extremely sophisticated, very rich — like he had been around the world, older guy. And he was in sort of a love triangle between Emilia Clarke's character Qi'Ra and the young Han Solo. Not where it was overtly a love triangle, but there was definitely a pissing contest going on for the girl's attention. He's old and one is younger, so it was that thing also going on, like 'Young buck, I've been around the world.' But he's like 'The young chick wants the young buck.' So there was a little bit of that energy going on. But the relationship that was on the paper was definitely with Qi'Ra and Han Solo. But it there was definitely some energy going on."
You can watch Williams' interview here.
Michael K. Williams Solo Character 
The "sort of" love triangle between Emilia Clarke's character and Han Solo is new information, and it'll be interesting to see how that plays out – assuming that these characteristics will still be in place with Paul Bettany's take on the role.
Regarding Bettany's take on the part of Dryden Vos, Bettany previously described the character by saying, "I am a very cool intergalactic gangster."
"He's way deeper in the crime world than anyone else that we meet in the movie," said Solo co-writer Jon Kasdan.
Just how much Bettany's take on the character adheres to Williams' take remains to be seen. I remain curious to know if we'll ever see the unused footage Phil Miller and Chris Lord shot for Solo before they were replaced. My gut tells me no, but it would be cool if it appeared on a special edition Blu-ray some day.
Solo: A Star Wars Story opens on May 25, 2018.