'The Sopranos' Prequel Movie In The Works From Series Creator David Chase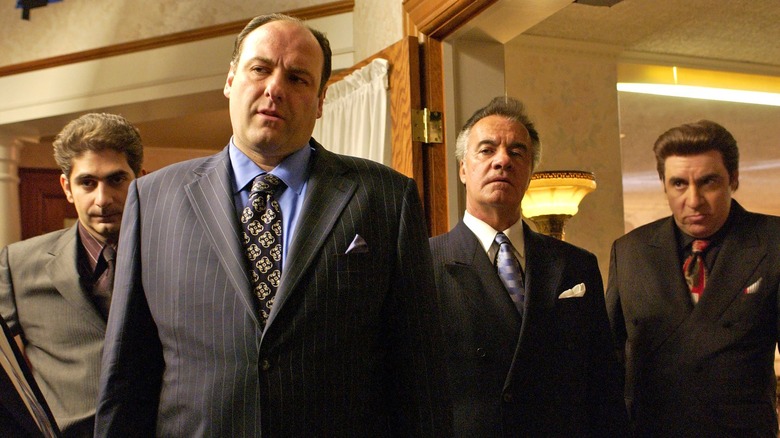 David Chase is returning to the blood-stained shores of New Jersey for a The Sopranos prequel.
The creator of the critically acclaimed, groundbreaking HBO series is working on the screenplay for a prequel film titled The Many Saints of Newark.
Chase co-wrote the screenplay for The Many Saints of Newark with Sopranos writer Lawrence Konner, according to Deadline. New Line purchased the screenplay and is currently searching for a director.
The Many Saints of Newark is currently the working title of the prequel film, which will follow the violent clashes between the African-American and Italian communities of Newark at the height of the Newark race riots in the 1960s. With tensions rising across the city, the conflicts between the gangsters of the groups "became especially lethal," Deadline writes.
Toby Emmerich, the chairman of the Warner Bros. Pictures Group, which owns New Line, praised Chase's screenplay and the return of a crime series that has long been deemed one of the best TV shows ever.
"David is a masterful storyteller and we, along with our colleagues at HBO, are thrilled that he has decided to revisit, and enlarge, the Soprano universe in a feature film."
Other plot details remain under wraps, but some fan-favorite characters are seemingly guaranteed to appear in the prequel. No characters have been confirmed, but judging by the time period, you can expect to see Tony Soprano's father, Giovanni "Johnny Boy," the former head of the Jersey crew (played in flashbacks by Joseph Siravo), and a younger version of his wife Livia (Nancy Marchand), as well as Tony's uncle Junior (Dominic Chianese).
However, it's possible that the project — set decades before The Sopranos — was only pitched as a prequel to Chase's most famous series to get easy funding. It's likely a passion project that has little to do with the show.
Chase will serve as producer as well as co-writer. He will also be involved in selecting a director.
Chase could easily step into the director's chair himself. He made his directorial feature film debut with 2012's Not Fade Away, which starred the late Sopranos star James Gandolfini. The drama was critically well-received, but Chase hasn't directed a film since. Chase is probably busy writing the screenplay, but since this prequel is clearly his passion project, it would feel fitting for him to take on the role of director as well.