Yann Demange Will Helm Jordan Peele And J.J. Abrams' 'Lovecraft Country'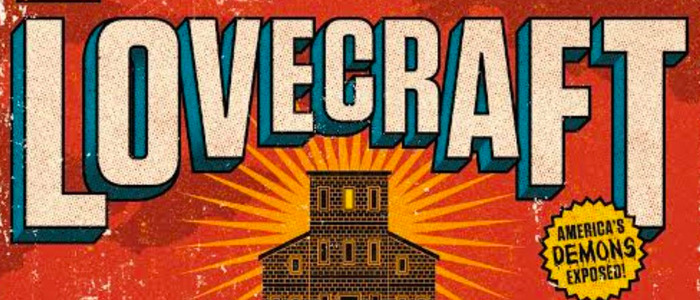 We may receive a commission on purchases made from links.
Recent Oscar winner Jordan Peele already has his next project lined-up: producing the HBO series Lovecraft Country with J.J. Abrams. Now, Peele and Abrams have hired a director to helm the show: '71 filmmaker Yann Demange. More on the Lovecraft Country director below.
I can't wait to see what Jordan Peele directs next, but while we wait for the Get Out filmmaker's next movie, we can be content with Lovecraft Country. Peele is producing the upcoming HBO series, based on the novel by Matt Ruff. While it would've been neat to see Peele helm the series himself, The Hollywood Reporter confirms Yann Damange will tackle directorial duties. Damange directed the 2014 film '71 as well as the upcoming Matthew McConaughey movie White Boy Rick. He was also on the shortlist to direct the next James Bond film.
The novel that inspired Lovecraft Country "makes visceral the terrors of life in Jim Crow America and its lingering effects in this brilliant and wondrous work of the imagination that melds historical fiction, pulp noir, and Lovecraftian horror and fantasy." Here's the official synopsis:
Chicago, 1954. When his father Montrose goes missing, 22-year-old Army veteran Atticus Turner embarks on a road trip to New England to find him, accompanied by his Uncle George—publisher of The Safe Negro Travel Guide—and his childhood friend Letitia. On their journey to the manor of Mr. Braithwhite—heir to the estate that owned one of Atticus's ancestors—they encounter both mundane terrors of white America and malevolent spirits that seem straight out of the weird tales George devours.
At the manor, Atticus discovers his father in chains, held prisoner by a secret cabal named the Order of the Ancient Dawn—led by Samuel Braithwhite and his son Caleb—which has gathered to orchestrate a ritual that shockingly centers on Atticus. And his one hope of salvation may be the seed of his—and the whole Turner clan's—destruction.
A chimerical blend of magic, power, hope, and freedom that stretches across time, touching diverse members of two black families, Lovecraft Country is a devastating kaleidoscopic portrait of racism—the terrifying specter that continues to haunt us today.
This book wasn't on my radar at all, but it sounds incredible, and I'll be picking it up immediately.
Peele will produce Lovecraft Country with mystery-box maestro J.J. Abrams. Ben Stephenson will also produce, with Underground writer Misha Green writing and executive producing.
As for Peele, his next movie is set to begin filming sometime this year. Details about the film are slim, but Peele did say it would "resemble" Get Out:
"One thing I know is that this is genre, and playing around with the thriller, horror, action, fun, genre of intrigue is my favorite. That's my sweet spot. So I think tonally it should resemble Get Out. That said, I want to make a completely different movie. I want to address something different than race in the next one."