'Jurassic World' Gets Its Own 'Pokemon Go'-Style Mobile Game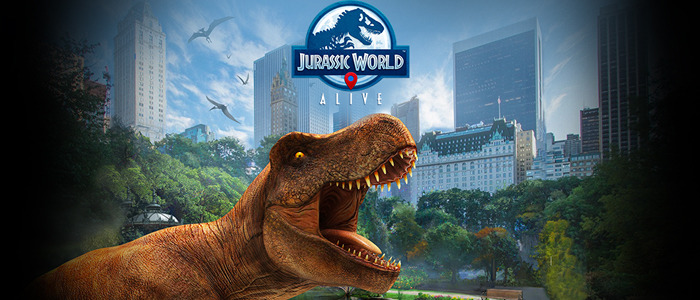 Hold onto your butts: the Jurassic Park franchise is the latest pop culture juggernaut to jump on the augmented reality bandwagon. A new report says Universal has teamed with mobile game developer Ludia to create Jurassic World Alive, a new AR game that's similar to Pokemon Go. That game was a global sensation a couple of years ago; will Alive be able to take a bite out of that same market?
Jurassic World Alive
Variety reports that Jurassic World Alive will be "the first Jurassic World mobile game that will use augmented reality to allow users to interact with dinosaurs as if they were physically present." Take a look at the first teaser trailer:
The game, which will be free to play, doesn't have a specific release date set just yet, but the companies have announced it will be available sometime this spring.
How Does The Game Work?
Here's a quick summary from Alive's official website:
They're ALIVE in our world!
Dinosaurs have returned to rule the Earth. They have fled Jurassic World™ on the unstable island of Isla Nublar....and they're roaming free in your cities and neighborhoods!
Players will be able to "discover dinosaurs by locating them on a map and deploying an in-game drone to collect DNA samples, and can then level up and create genetically modified dinosaurs in a lab to compete in real-time player-versus-player arena battles to earn more rewards." More genetically modified dinosaurs? Haven't you people learned anything from these movies?!
Jurassic World Alive will also reportedly feature free incubators and specific dinosaurs that appear in Jurassic World and the upcoming Jurassic World: Fallen Kingdom. Here's what the game actually looks like in action: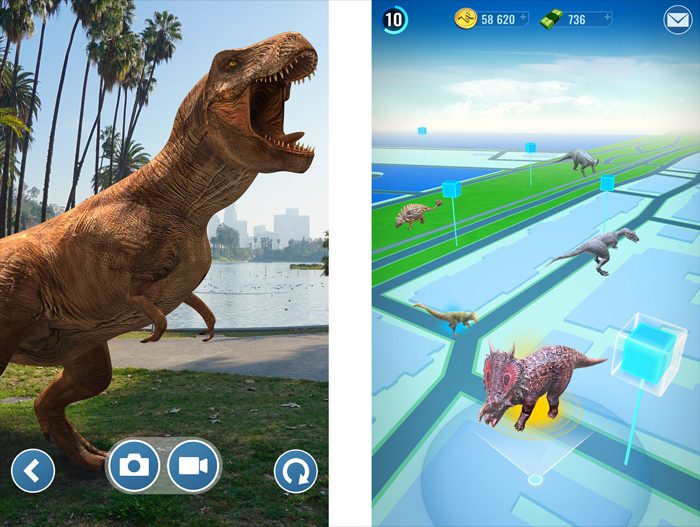 Harry Potter, Ghostbusters, and The Walking Dead all have AR games similar to this one in various stages of development, and they're all chasing the phenomenon that was Pokemon Go. But while augmented reality appears to be here to stay, will any of these games be able to approach Pokemon's ridiculous download numbers? That game managed to pull in a mind-blowing 500 million downloads in six months. A year after it was released, that number was up to 750 million. Those numbers have to be unattainable for anything else, right? I'm guessing a large part of Pokemon Go's success was because it was the first game of its kind to hit the mainstream. People jumped on board because it was a fun thing all of their friends were doing, and because they wanted to be part of something big.
With the Jurassic World movie franchise being as huge as it is, will Jurassic World Alive benefit from that success and at least approach Pokemon Go-levels of attention?
Jurassic World: Fallen Kingdom hits theaters on June 22, 2018.