The Best Best Picture Nominees You've Probably Never Seen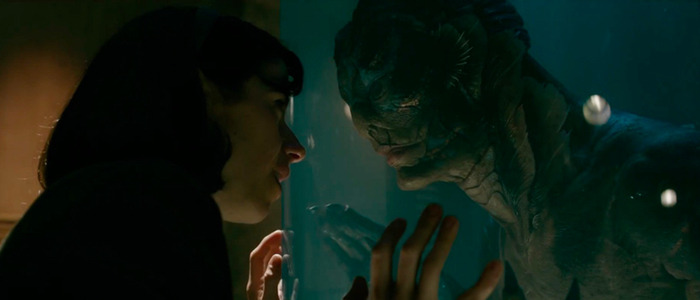 (Welcome to The Best Movies You've Never Seen, a series that takes a look at slightly more obscure, under-the-radar, or simply under-appreciated movies. In this edition, we celebrate the Academy Awards with a look at six movies that were nominated for Best Picture over the years and then barely spoken of again!)
The 90th Academy Awards were this past weekend, and without spoiling anything for those who haven't watched it yet, some movies won and far more lost. As is always the case on the Monday morning after, a flurry of hot takes were turned into posts that I'll never read. The thesis on a few of them boils down to a suggestion that certain films, despite their Oscar nomination (and in some cases their win), are bound to be forgotten within a decade. It seems unlikely for the films I've seen associated with the idea (Get Out, The Shape of Water), but it's a definite possibility in general.
Odds are you're familiar with all of the Best Picture nominees from this century and probably into the '80s, but dig back a bit further and you might be surprised. Just because you don't recall a film, though, doesn't mean it's not worth remembering. And just because no one's talking about an older movie, that doesn't mean it's not worth being a part of the conversation. So with that in mind, here are six great movies that were nominated for Best Picture and then mostly forgotten.
Johnny Belinda (1948)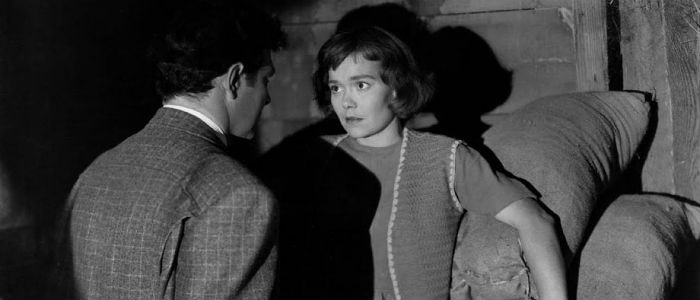 Belinda is a mute young woman resented by her father from the very beginning after her mother died during childbirth. Viewed as a dummy by her family, she finds compassion in the local doctor, who realizes she's very intelligent in spite of her affliction. She's raped one night by a local man and gives birth to her own child as a result, and then things take a turn for the even worse as town gossip leads to shunning, financial hardships, and murder.
As with this year's Best Picture winner, The Shape of Water, our heroine here is fully capable of thought, emotion, and love despite being judged as otherwise simply for being mute. Rather than fornicate with a fish-like humanoid, though, Belinda's physical encounter is far from romantic. Her journey is even more wrought with obstacles, adversaries, and trouble too, and the film does good work not shying away from the topics it's raising. From the assault itself to the dangers of mob mentality and rumor-mongering, it's a tense and draining watch as each triumph is met with a new tragedy. Happily, the performances and story hold our attention and hope through to the end.
Jane Wyman does tremendous work as Belinda and delivers real emotion and depth without speaking a word, and she won an Oscar for her effort. Johnny Belinda earned a whopping eleven more Academy Award nominations including three more for acting in addition to nods for writing, editing, directing, music, and of course, one for Best Picture. The film was remade for television in the late '60s and the early '80s with Mia Farrow and Rosanna Arquette in the lead roles, respectively, but no one talks about those versions either.
A Letter to Three Wives (1949)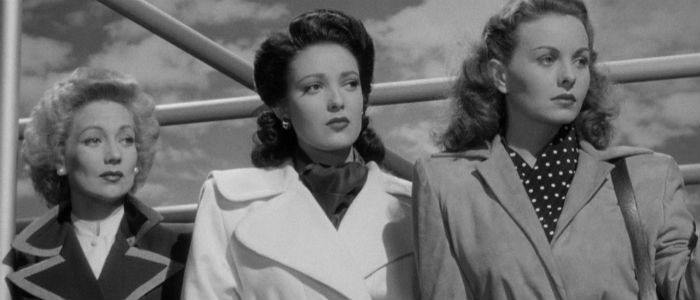 When three best friends arrive for a scheduled boat trip, they're disappointed to learn the fourth in their group won't be attending. A letter arrives just as they board saying that not only will Addie not be joining, but that she's also leaving town...with one of their husbands.
The beauty of this romantic drama begins with this pretty smart setup that sees the three women trapped away from home for several hours without knowing which of their husbands has strayed. Each of them has reason to suspect it's their own, and each are given flashbacks that highlight time in their marriage that might suggest their husband has chosen Addie over them. There's sweetness, laughs, pain, and more to be found with each of their marriages, and the film leaves viewers invested to the point of building real concern as to which of them is about to have her heart broken. The three leads (Jeanne Crain, Linda Darnell, Ann Sothern) give distinct but equally effective performances, and a young Kirk Douglas stands out as one of the husbands.
The film smartly leaves Addie as someone never really seen and instead only heard as narrator, and to that end, she becomes the women's own doubts made human. She's built up in their minds as an unbeatable force, and while they hope their marriages are intact, they're deeply concerned all the same. It builds to a suspenseful and affecting end as the women enter their homes, one by one, to discover the truth, and if that's not enough to draw you in, did I mention it also features the first known use of autotuned dialogue? (Well, first known to me anyway.) A Letter to Three Wives lost Best Picture to All the King's Men, but it won for Best Director (Joseph L. Mankiewicz) and Best Screenplay (also Mankiewicz).
The Country Girl (1954)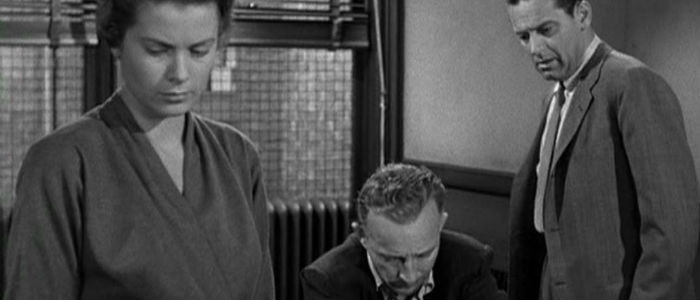 Frank is something of a has-been performer who's been out of the limelight for years, but he's given another chance when his old friend Bernie casts him in a new stage production. Bernie comes to believe that Frank's wife, Georgie, is a destructive influence and the reason for the troubles that have kept him out of work, but the truth is something all together different.
Writer/director George Seaton's (Miracle on 34th Street) drama is a solid film throughout, but its greatest strength comes from a trio of spectacular lead performances. Bing Crosby gives Frank a broken down attitude and a barely hidden layer of shame far removed from the happy-go-lucky crooner her portrayed in his better known films. William Holden also delivers as the more put-together and judgemental Bernie. It's Grace Kelly who captures viewers hearts, though, as the woman blamed by both men for Frank's shortcomings. She carries the burden of both expectations and reality, and she stays true to her character throughout.
There are several better-remembered movies about alcoholism, from Days of Wine and Roses to The Lost Weekend, but while The Country Girl is about more than just addiction, it deserves to be included among them. It spreads its reach to the collateral players around the alcoholic and finds the damage to be just as weighty. The film was nominated for seven Academy Awards, including Best Picture and Best Director, but it only won two. Seaton's script took home an Oscar, and Kelly pocketed the other in what was seen as a major upset as Judy Garland was predicted to win for A Star Is Born.
A Thousand Clowns (1965)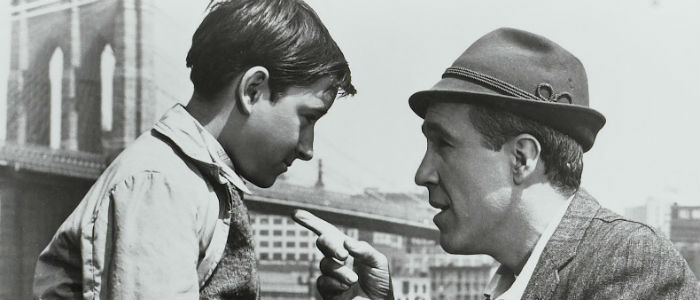 Murray is a rebel who'd rather enjoy life and barely scrape by than settle down into a real job working for the man, but his carefree lifestyle draws criticism when Child Protective Services takes issue with the home he's building for his nephew.
The film at its core is a tale about one man's refusal to conform to societal expectations, and he fights the good fight for a long time. He's the kind of parental figure that we could use more of in the real world but constantly see challenged onscreen – one who values humor and experience over responsibility – and both he and the boy (Barry Gordon) have a fantastic relationship. Their little slice of New York City paradise is interrupted by authority in the form of William Daniels and love in the form of Barbara Harris, and both threaten to derail Murray's life plan. Drama builds from the conflict, but a strong sense of humor pervades it all. Murray's attempts to make people laugh takes on a defensive feeling at one point, but it remains funny and heartfelt.
Jason Robards and Gordon originated their roles on Broadway as Murray and young Nick, respectively, and both are terrific. Their chemistry is aces, and both deliver the sharp dialogue with an easy charm and killer comedic timing. A Thousand Clowns was nominated for four Academy Awards, and while it lost for Best Picture, Music, and Writing, the film won for Martin Balsam's supporting turn as Murray's more straightlaced brother.
A Touch of Class (1973)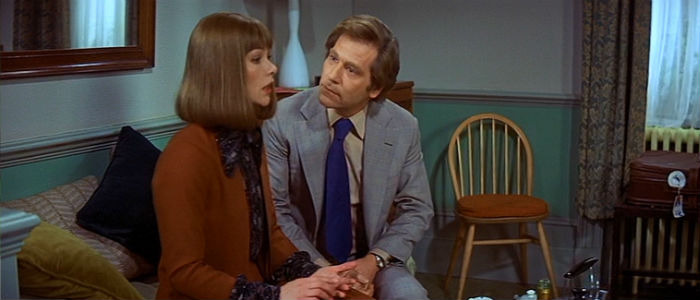 Vickie is a divorced woman open to an uncomplicated sexual relationship. Steve is a man open to sex, period, and despite being married, he leaps at the chance to begin an affair with Vickie. It isn't an easy thing, though, and the two find increasing challenges in their pursit of sex without strings attached.
This is in many ways an extremely sad film as both Vickie and Steve reveal themselves to be extremely lonely people. Glenda Jackson presents a casually cold exterior – no ice queen, but someone indifferent to the warmth of the heart – and we watch as that outer shell is melted by the comfort of companionship. George Segal, meanwhile, begins exactly as you expect from Segal with the film's biggest laughs and hijinks before finding how badly he's messed up his life. Both are fantastic here, and as much as I love Cary Grant, it's to the film's benefit that he passed on the role of Steve.
There are some big laughs here, found both in the dialogue and physical interactions – the latter mostly on Segal's part – but they grow increasingly uncomfortable by design as the non-couple dig themselves deeper and deeper into what amounts to a very complicated sexual relationship. Jackson won the Oscar for her performance in A Touch of Class, and the film was nominated for four more including Best Picture, Music, Song, and Screenplay.
The Turning Point (1977)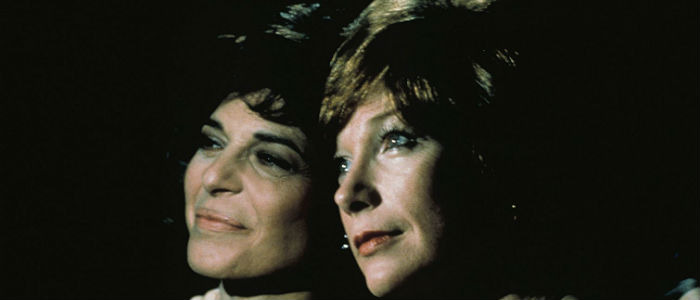 Two old friends, both promising ballerinas in their youth, reunite after years apart and see old wounds reopen in the aftermath. Deedee left the life behind after getting married and starting a family, while Emma went to become a star on the stage. Both women have their regrets, but a conflict between them is renewed when Emma takes Deedee's daughter under her wing.
The film takes ballet seriously and gives a lot of time to showcasing various dance excerpts, but the interaction between Deedee (Shirley MacLaine) and Emma (Anne Bancroft) clearly takes center stage. They play women balancing confidence and regret in their chosen lives, and the drama that grows from their feud, full-on brawl, and reconciliation is both affecting and raw. Supporting roles are played by the always reliable Tom Skerritt as well as two actual dancers in Leslie Browne and Mikhail Baryshnikov. Browne is actually the daughter of Isabel Mirrow Brown who, along with Nora Kaye, is one of the two friends upon whom the film is loosely based.
Director Herbert Ross is probably best known for a handful of popular titles like Steel Magnolias and The Secret of My Success, but his interest in dance went well beyond Kevin Bacon's refusal to obey small-town rules in Footloose. Nijinsky and Dancers came in the '80s, but it's this late '70s feature that stunned with an incredible eleven Academy Award nominations... and an even more stunning eleven losses.