'Prospect' Trailer: Pedro Pascal Stars In An Eerie SXSW Space Western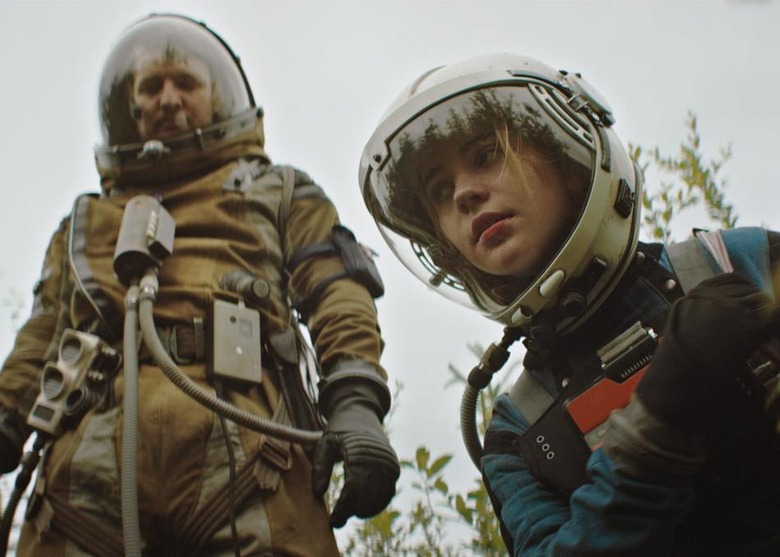 The moment Pedro Pascal strutted on screen in Kingsman: The Golden Circle, he proved he was ready to be a bonafide movie star. The actor has been stealing scenes since he first appeared in Game of Thrones, going on to play a starring role in the Netflix series Narcos. Now, he will finally be the lead in a feature film.
Prospect, a science-fiction "space Western" from directors Zeek Earl and Chris Caldwell, stars Pascal as a father who travels with his teen daughter (Sophie Thatcher) to mine for riches on a toxic alien planet. The film will premiere at the SXSW festival later this week. See the first Prospect trailer below.
Prospect Trailer
The trailer is short in plot but long on mood. There are eerie shots of the dense woods that cover the toxic alien planet the father-daughter pair are mining. And despite being an independent film, the effects look impressive, with Pascal's character weeding out a strange substance from the ground. Soon, the moodiness is traded for thrills, as Pascal and Thatcher's characters meet their competition in the harsh terrain. Someone is stabbed, machinery malfunctions, and Thatcher pulls a gun on her father. It's definitely an intriguing trailer that plays to its strengths.
The film also stars Jay Duplass, Andre Royo, Sheila Vand, and Anwan Glover.
Prospect is based off Early and Caldwell's chilling short film of the same name. Funded by Kickstarter and released in 2014, the ambitious coming-of-age sci-fi short captured the attention of festival-goers at SXSW. Now, its feature film version is premiering at the very same festival.
You can see the short film below.
Here is the synopsis for Prospect:
A teenage girl and her father travel to a remote alien moon, aiming to strike it rich. They've secured a contract to harvest a large deposit of the elusive gems hidden in the depths of the moon's toxic forest. But there are others roving the wilderness and the job quickly devolves into a fight to survive. Forced to contend not only with the forest's other ruthless inhabitants, but with her own father's greed-addled judgment, the girl finds she must carve her own path to escape.
Prospect will screen at SXSW at the Alamo Lamar theater on March 10 and 11, and at the Stateside Theatre on March 14. You can find more information here.