The Biggest 2018 Oscars Snubs And Surprises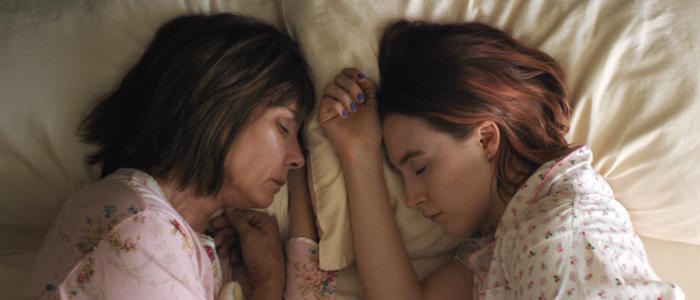 The 90th Academy Awards wrapped up its illustrious ceremony Sunday night, leaving filmmakers, actors, and producers either overjoyed or just over it. And now that it's the morning after, it's time to lick our wounds and talk snubs.
Thankfully, there was no horrifying mix-up like last year's infamous ceremony. (Though there were many wry nods to it.) The =Academy Awards ceremony was perhaps one of its most predictable in years, with many who deserved it taking home the golden statue. But there were still a few egregious snubs and pleasant surprises that deserve to be spotlighted. Here are the biggest 2018 Oscars snubs and surprises of the night.
Snub: Lady Bird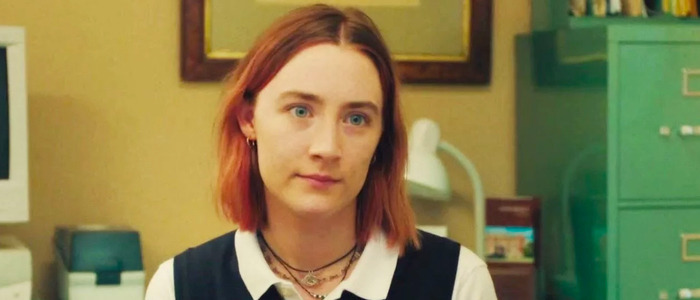 Lady Bird went home empty-handed despite its five nominations. The film was up for Best Picture, Best Director and Screenplay for Greta Gerwig, and acting nods for Saoirse Ronan and Laurie Metcalf. The profound coming-of-age film accumulated a score of trophies throughout awards season, including Golden Globes wins for Best Comedy and Ronan's lead performance as the bullish titular teen. The film also earned a slew of screenplay and directing wins for Gerwig at the Film Critics Awards and indie ceremonies like the Gotham Awards. Gerwig is the only the fifth woman to be nominated for Best Director at the Oscars, so fans thought that she could score a dark horse win for the historic nod, if not for original screenplay. But the biggest snubs here are Ronan and Metcalf, who gave incredibly human performances as a turbulent daughter-mother pair.
Surprise: Get Out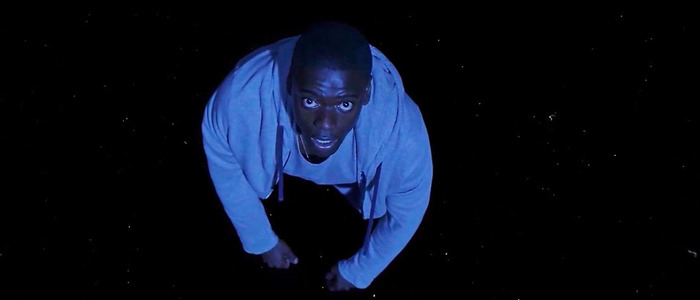 In perhaps the biggest surprise of the night, Jordan Peele pulled an upset with the Best Original Screenplay win for Get Out. The category seemed like it was in the bag for Three Billboards Outside Ebbing, Missouri, a Best Picture front-runner that had slipped in public opinion in recent weeks. But Peele's eerie social thriller has been slowly building momentum in the past few awards ceremonies. The Best Picture longshot turned into a dark horse when it won the top honor at the Independent Spirit Awards the day before the Oscars — an award that for the last four years has translated into an Oscars Best Picture win. Indeed, Get Out's unexpected Original Screenplay win had people wondering whether it could win Best Picture later that night, though the award ultimately went to The Shape of Water. But it's a huge win for Peele, who can now call himself an Oscar winner for his breakout directorial debut. It also makes him the first African-American writer ever to win Best Original Screenplay.
Snub: Martin McDonagh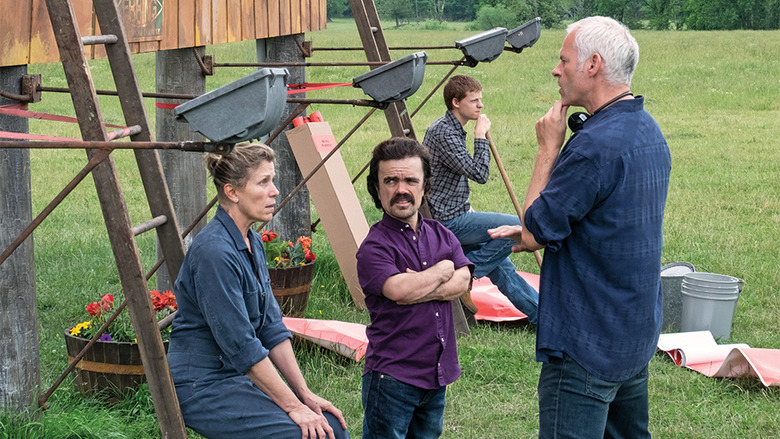 The Oscars already snubbed Martin McDonagh once with the Best Director nominations, but the Irish writer-director was at least expected to earn a Best Original Screenplay win for his awards favorite Three Billboards Outside Ebbing, Missouri. The sharp, brutal small-town drama has swept awards season, dominating the Golden Globes, BAFTAs, Critics Choice, and Independent Spirit Awards. But on Oscar night, Three Billboards walked away with only acting wins for McDormand's searing performance as a grieving and vengeful mother, and Rockwell's blustering cop.
Surprise: Roger Deakins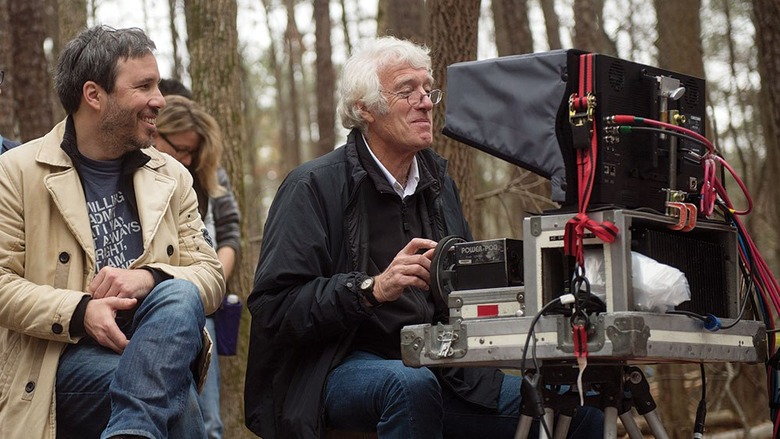 You did it, nerds. Roger Deakins finally won his long-deserved Oscar. The acclaimed cinematographer finally ended his 13-film losing streak with his stunning work in Blade Runner 2049. That's right, Deakins has been nominated 14 times! A longtime Coen brothers collaborator, Deakins is responsible for the incredible shots in films like Skyfall, No Country for Old Men, The Shawshank Redemption, and Sicario. But it's his new partnership with Blade Runner 2049 director Denis Villeneuve that earned him his long-awaited Oscar for Best Cinematography.
Snub: Mudbound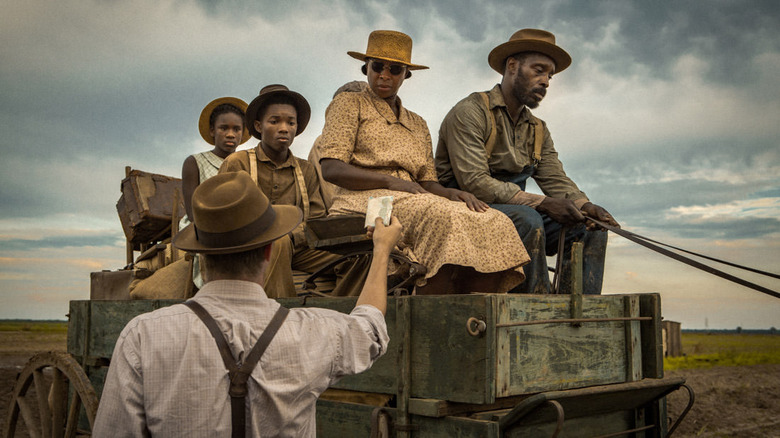 A longshot in all of its categories, Mudbound failed to win in any of its four nominations. Dee Rees' disquieting historical drama boasted historic nominations all around, including Rachel Morrison as the first female cinematography nominee and Rees in Adapted Screenplay. Best Supporting Actress nominee Mary J. Blige was also up for Best Song in an unprecedented double nomination. But Morrison lost to Deakins, while Rees missed out on a historic win to James Ivory for Call Me By Your Name.
Surprise: The Shape of Water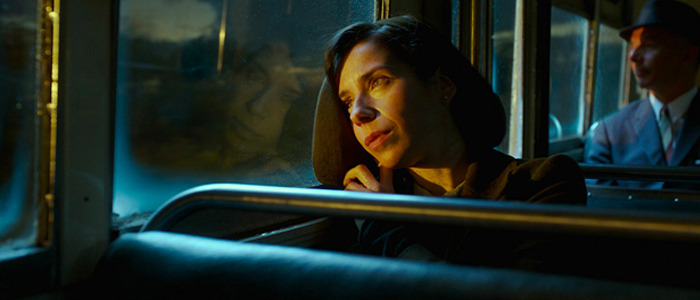 The Shape of Water dominated the Oscars with a whopping 13 nominations, and it walked away with four wins. While Guillermo del Toro's lovely Cold War fairy tale was a shoo-in for Best Director and Production Design, its Best Picture win was a pleasant surprise. The category was a toss-up, with Three Billboards as the longtime front-runner and Get Out edging in as a new favorite. And as a weird, whimsical genre film, The Shape of Water was an unusual Best Picture winner. But the film earned the double whammy of Best Picture and Best Director for del Toro, a once-common pairing that has been split for the past decade. The Shape of Water also has the distinction of being the first female-led Best Picture winner since 2004's Million Dollar Baby.
Snub: The Post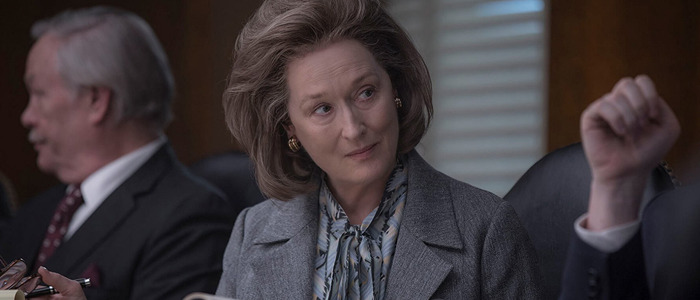 The Post would have once been an Academy favorite. But the Steven Spielberg-helmed historical drama starring a who's who of prestigious actors went home empty-handed. The film only scored two nominations — Best Picture and star Meryl Streep for Best Actress — but failed to win either. To be fair, Best Picture was a longshot after The Post all but disappeared from awards conversations. And a Streep nomination is almost a given. But it's a sign of the changing times, with former Academy favorites like a period drama directed by an acclaimed filmmaker no longer winning top prizes.
Snub: War for the Planet of the Apes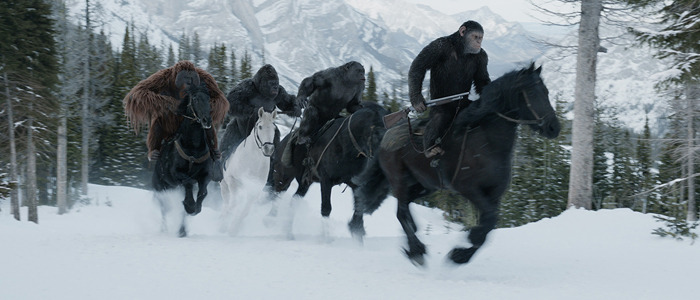 The Planet of the Apes franchise has been at the forefront of cutting-edge motion-capture technology. And that technology has never been better than in War for the Planet of the Apes, Matt Reeves' emotionally charged epic. The genre film only scored one nomination for Best Visual Effects, but it seemed like the front-runner to win. VFX supervisors Joe Letteri, Daniel Barrett and Dan Lemmon had been nominated for their work in previous films Rise and Dawn of the Planet of the Apes, and third time seemed like it would be the charm. But the award ultimately went to (the still deserving) Blade Runner 2049.
Snub: Baby Driver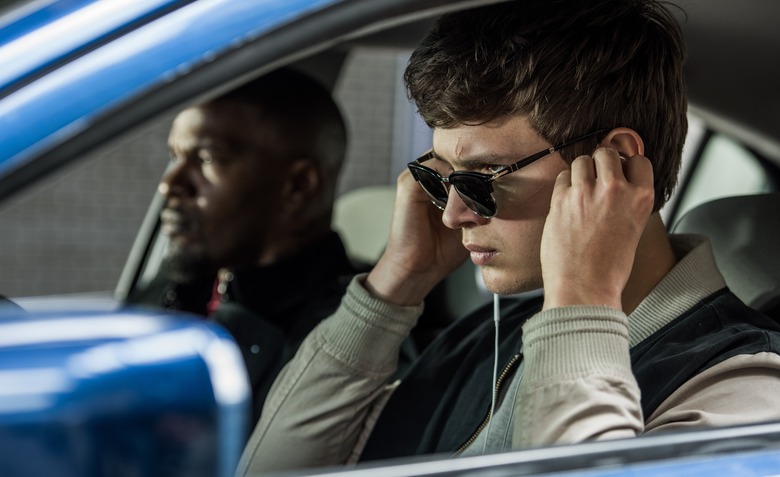 Christopher Nolan's war epic Dunkirk swept technical awards for editing, sound mixing, and sound editing, leaving Baby Driver in the dust. Dunkirk and Baby Driver were nose-to-nose for the past few technical ceremonies, with Baby Driver scoring wins at the Critics' Choice, BAFTA, and NME Awards. But Edgar Wright's kinetic, sonically-driven heist film lost in all three of its categories.