Cool Stuff: 'Shape Of Water' Funko POP Figures Include The Sexy Fish Man, And Also Guillermo Del Toro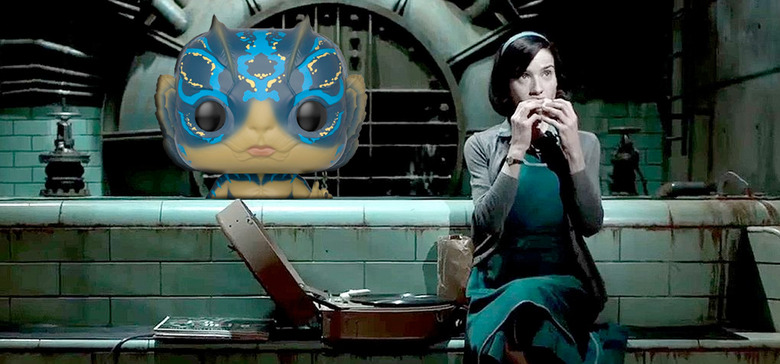 Guillermo del Toro's Oscar nominated adult fairytale The Shape of Water is getting the Funko POP treatment. Three new figures inspired by the film will be released: one representing Sally Hawkins' character Elisa, one representing Doug Jones' sexy-as-hell Amphibian Man, and one representing director del Toro himself. See the Shape of Water Funko POP figures below.
You may or may not be ambivalent about Funko POPs – the toy series that recreates movie and pop-culture characters in minature form – but either way, you have to admit these are pretty darn cool. Entertainment Weekly has revealed a new Shape of Water line of Funko POP figures, based on Guillermo del Toro's Academy Award nominated film.
Elisa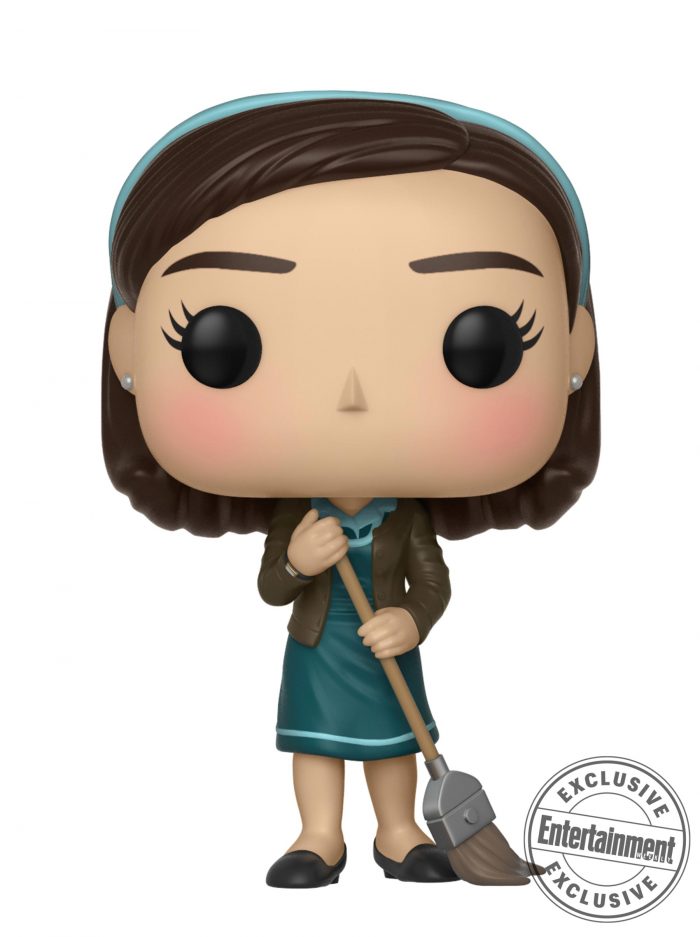 First up is a figure representing the character Elisa, played in the film by Sally Hawkins. She's got her broom, she's got her uniform, she's got some blush on her cheeks. What else do you need?
Amphibian Man
Next up is the Fish Man, or Amphibian Man, or whatever you want to call him. Just like the movie, this Funko figure is ripped. There's no shot of the Fish Man's rear end here – something that was meticulously designed for the film for maximum sex appeal. In the book Guillermo del Toro's The Shape of Water: Creating a Fairy Tale for Troubled Times, it's explained "When it came to his sex appeal, one attribute was key...The amphibian man had to have a great butt." Elsewhere in the book, del Toro goes on to say (via Syfy), "Every female in the del Toro household was crucial...'Too much derriere, not enough derriere, the shoulders are not beautiful enough.' The butt we show abundantly in the movie. It was a very delicate sculpture process because it always had to be run by my household."
Guillermo del Toro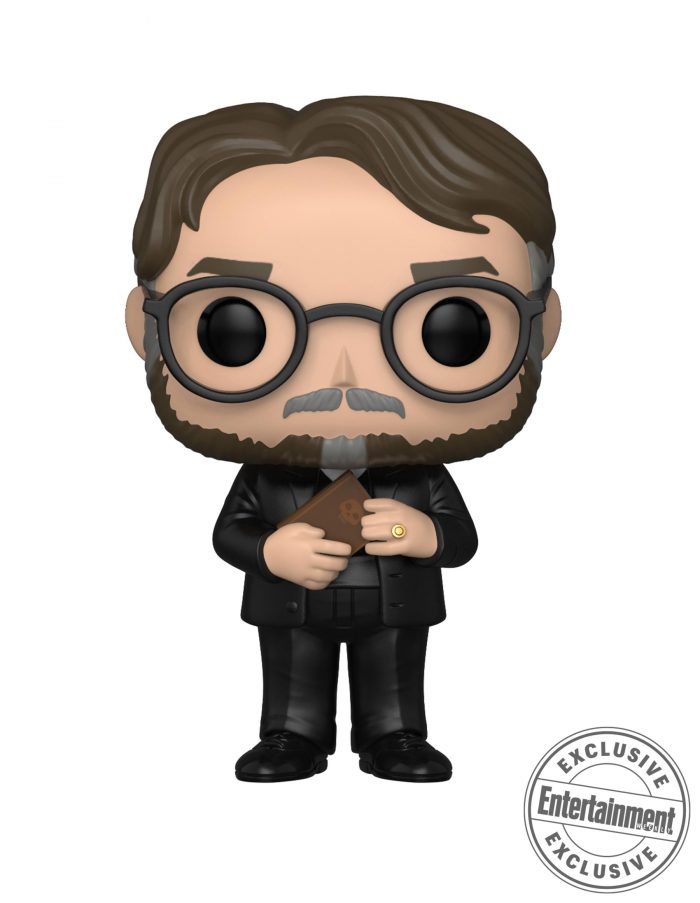 Last, but certainly not least, here's a figure representing director Guillermo del Toro himself. As much as I loved The Shape of Water, I don't know if I'll be purchasing the other to figures. I will definitely be purchasing this del Toro Funk POP, however. It's adorable, folks. Funko has created some other director POPs as well: Ghostbusters director Paul Feig has one, as does Guardians of the Galaxy helmer James Gunn. There's also a Pulp Fiction Funko POP representing Jimmy, Quentin Tarantino's character from the film. Personally, I'd like Funko to unveil a whole line of director POPs. Give me Martin Scorsese in toy form, please. I will purchase that in a second.
No word on when these Shape of Water Funko POPs will be hitting shelves, but look for them soon.