Jennifer Lawrence Lost The Audition For Tim Burton's 'Alice In Wonderland'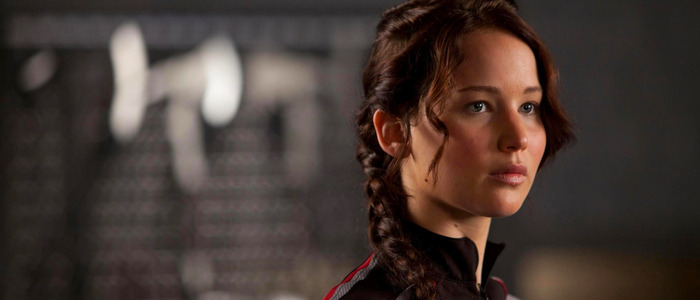 Jennifer Lawrence is a big, Oscar-winning star, so she probably doesn't have to audition for many parts anymore. However, there's one role Lawrence lost from her auditioning days that still haunts her: Alice from Tim Burton's Alice In Wonderland.
These days filmmakers would jump at the chance to have Jennifer Lawrence in their film without question. Early in her career, however, she still had to go through the drudgery of auditions. During a recent appearance on the Howard Stern Show (via ET), the Red Sparrow actress revealed that there's one particular audition she lost that "devastated" her: Tim Burton's Alice in Wonderland:
"Emma Stone and I had this conversation once, 'cause we used to always audition for the same thing... She got one thing that I was dying for, but the one thing that really killed me — the only time I've ever been truly devastated by losing an audition ... was Tim Burton's Alice in Wonderland."
Burton ultimately cast Crimson Peak's Mia Wasikowska in the lead role for his 2010 Alice in Wonderland, which also starred Johnny Depp doing his usual hammy schtick as the Mad Hatter. The hectic, candy-colored film wasn't exactly loved by critics (it's at 52% on Rotten Tomatoes), but it went on to become a massive blockbuster for Disney. The film was such a hit Disney greenlit a sequel, the James Bobin-directed Alice Through the Looking Glass. That film, which also starred Wasikowska, was even worse than the first one, and ended up being a bit of a box office bomb. Perhaps Lawrence should feel happy she didn't get saddled with that franchise after all?
Lawrence goes on to praise Wasikowska work in Burton's Alice, saying "[S]he was perfect and amazing, and I couldn't have had a British accent." Lawrence is probably right about the accent thing – her Russian accent in Red Sparrow seems a bit shaky.
During the rest of the interview, Lawrence reveals some other parts she auditioned for and lost out on. One was Twilight, which the actress doesn't seem too upset about losing. "I didn't really know what it was," she said. "You just get, like, five pages, and they're like, 'Act, monkey!'" Lawrence then goes on to talk about the YA franchise she did end up starring in: The Hunger Games. "I had such a solid indie career at that point, that I was like, 'This is perfect. I get to act and I'm not famous,'" she said. "I knew [The Hunger Games] was gonna be a life-changer, and the other fear was only being known for that character."