'Cloak & Dagger' Trailer: Superheroes Get Split-Screened For Freeform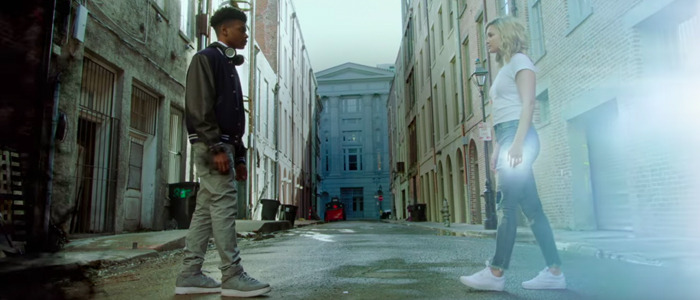 Marvel and Freeform (formerly ABC Family) have released a trailer for Cloak & Dagger, their new superhero series aimed at the young adult crowd. But what secrets lie within? Watch the latest Cloak and Dagger trailer below, and join us for a very serious and not-at-all-joking attempt to get to the bottom of this new show.
Cloak and Dagger trailer
That's the new trailer, but what does it really tell us about the show?
There's a Cloak, and There's a Dagger
Here's what we know for sure: the series follows Tandy Bowen (Olivia Holt) and Tyrone Johnson (Aubrey Joseph), two teenagers from different walks of life who discover they're mysteriously linked to each other – and oh yeah, they have superpowers, too. In the comics, Tyrone, aka Cloak, wears a giant cloak and has the power to cover villains in darkness, while Tandy, aka Dagger, has the ability to produce prisms of glowing light. Andrea Roth, Gloria Reuben, Miles Mussenden, Carl Lundstedt, James Saito, and J.D. Evermore co-star, and Freeform ordered ten one-hour episodes for the show's first season.
Will Carnage Make a Cameo?
Cloak and Dagger showed up briefly in the 1994 video game Spider-Man and Venom: Maximum Carnage, when they swing in to help Spidey in a time of need.
Will Carnage will appear in this show? Or maybe Tom Holland's Spider-Man? Or how about Tom Hardy's Venom? I played this random video game a lot as a kid, so that must mean it will tie in to this new show on Freeform, right? It's pretty obvious that it's going to – otherwise, why did I waste so many hours of my childhood playing that game?
Does This Show Tie in to the 1984 Cloak & Dagger Movie?
Here's the most important question of all: does Marvel's Cloak & Dagger link up in any way to the completely separate 1984 adventure movie Cloak & Dagger, which starred E.T.'s Henry Thomas? In that film, the inimitable Dabney Coleman pulls double duty by playing the young protagonist's straight-laced father and his imaginary friend, a fictional action hero named Jack Flack.
Does that duality mirror the separation of these comic superheroes in this show? Probably not! But one of the film's big plot points involves the young hero, Davey, trying to protect a video game cartridge that contains classified military secrets. Wait...did you catch that? A VIDEO GAME CARTRIDGE? Perhaps one similar to Maximum Carnage? Boom! It's all connected. I knew it.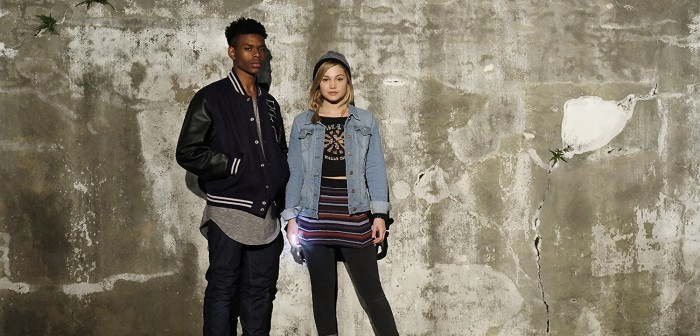 Seriously, though, the new trailer for Marvel's Cloak & Dagger doesn't really give us much to work with in terms of speculation of where the show might go or what secrets may be lurking inside it. The show will be having its own panel at WonderCon later this month on March 23, so we'll probably find out some more information then. In the meantime, go check out the Cloak & Dagger movie if you've never seen it, and/or play some Maximum Carnage. They're both legitimately fun!
Cloak & Dagger arrives on Freeform on June 7, 2018.