Margot Robbie In Negotiations To Play Sharon Tate In Tarantino's 'Once Upon A Time In Hollywood' [Updated]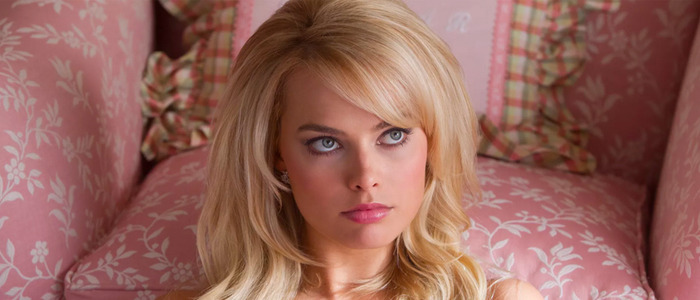 Quentin Tarantino's Manson Family movie, Once Upon a Time in Hollywood, recently added Brad Pitt to co-star alongside Leonardo DiCaprio. Now, Margot Robbie is officially in negotiations to join the cast as Sharon Tate.Update: Deadline confirms that Margot Robbie, long rumored to play Sharon Tate in Tarantino's new movie, is officially in negotiations. The original story continues below.
***
The highly-anticipated new film from Quentin Tarantino finally has a name. Previously (and unofficially) known as Tarantino's Manson Family movie, the new film from the Pulp Fiction director is officially titled Once Upon a Time in Hollywood. Leonardo DiCaprio has already been announced to star in the film, and now Variety and others report Brad Pitt has joined the cast as well. Pitt previously worked with Tarantino on Inglourious Basterds.
In a statement, Tarantino described the film as "a story that takes place in Los Angeles in 1969, at the height of hippy Hollywood." As previously reported, DiCaprio will play a former Western TV star named Cliff Dalton who finds himself struggling to stay relevant in Hollywood. Pitt will play DiCaprio's longtime stunt double, Cliff Booth. "Both are struggling to make it in a Hollywood they don't recognize anymore. But Rick has a very famous next-door neighbor...Sharon Tate," said Tarantino.
Tate was murdered by members of the Manson Family in August 1969. The part of Sharon Tate hasn't been cast yet, but sources have reported multiple times that Tarantino wants Margot Robbie. Tate's husband Roman Polanski is said to be a character in Tarantino's film as well. In the rest of his statement, Tarantino spoke of his excitement for the film:
"I've been working on this script for five years, as well as living in Los Angeles County most of my life, including in 1969, when I was 7 years old...I'm very excited to tell this story of an L.A., and a Hollywood that don't exist anymore. And I couldn't be happier about the dynamic teaming of DiCaprio & Pitt as Rick & Cliff."
The film's new title, Once Upon a Time in Hollywood, is likely a call-back to Sergio Leone films like Once Upon a Time in the West and Once Upon a Time in America.
Several other possible cast members for Tarantino's film have been mentioned in the past, including Tom Cruise and Al Pacino. Tarantino set off a bidding war for the script after he walked away from longtime collaborator the Weinstein Company. Many studios wanted a crack at the film, and Warner Bros. took their desire to woo Tarantino to the next level. The studio had their lot fille dwith cars from the 1960s when Tarantino came in for a meeting, and outfitted a conference room with "vintage furniture from the era and mock posters for the movie." Ultimately, Warner's wooing was for naught: Sony snapped up the rights to the film last November.
Once Upon a Time in Hollywood opens August 9, 2019.