David Lowery's 'Peter Pan' Will Be A 'Rollicking Adventure' Film With 'Grounded Emotion'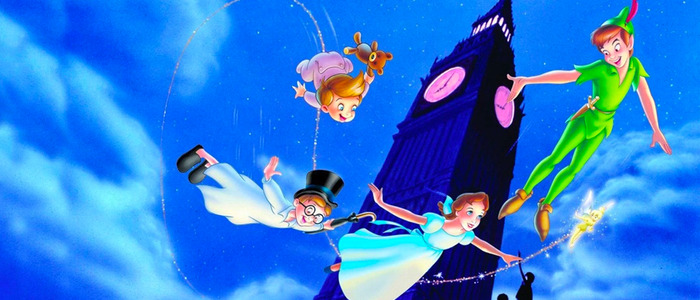 Sooner or later, Disney will get around to remaking all of their animated films as live-action. Their 1953 Peter Pan is one of many animated titles in the process of being remade, and they've hired A Ghost Story director David Lowery to get the job done. Producer Jim Whitaker recently provided an update on the live-action Peter Pan.
Hollywood will never stop trying to make live-action Peter Pan films. The live-action Peter Pan from 2003 tried to re-spin the famous tale to cash-in on the Harry Potter craze. Joe Wright took a stab at the character with the abysmal 2015 Pan. And of course, there's always Steven Spielberg's Hook.
Now, Pete's Dragon and A Ghost Story helmer David Lowery will retell the story of the boy who never grew up. Lowery's take on the material will be a remake of the 1953 Disney animated film, making this yet another classic Disney flick to get the live-action treatment. Jim Whitaker, the producer of Lowery's Peter Pan, recently provided an update on the project to Comic Book. According to Whitaker, Lowery's take will have both "rollicking adventure" and "grounded emotion":
"I would say some of the tenets of [David Lowery's] great work is a kind of grounded emotionality. And I think that's at least one part of what you can expect. But it'll be a big, rollicking adventure, too."
Sounds good. After all, who doesn't like rollicking adventure?
David Lowery's Live-Action Peter Pan
I remain a bit unmoved about Disney's strategy to remake every single animated film in their vault, but Lowery is such a talented filmmaker that I can't help but be curious about this project. I had almost zero interest in a Pete's Dragon remake, and then I saw Lowery's film and cried my eyes out in the theater.
Back in 2016, Lowery provided some insight into how he was approaching the film:
"Peter Pan is one of my favorite stories. It's always been something I care deeply for so it was completely the opposite of Pete's Dragon where it wasn't one of my cherished childhood favorites but this one is. I really have a wonderful working relationship with Disney. Everyone there is just terrific and I wanted to make another movie with them. They suggested this project and asked if I'd be interested and we decided to have a go at it. So we're working on the screenplay right now and it's still in the very early stages. We just started writing it but it's a lot of fun and we're excited to have that responsibility because when you're dealing with a movie like that, that's one of the most famous Disney films of their animated classics, then you need to be very careful with how you adapt it. So we're taking it one step at a time but having a lot of fun doing it."