'Westworld' Season 2 Cast: Returning Characters Find Themselves In Hot Water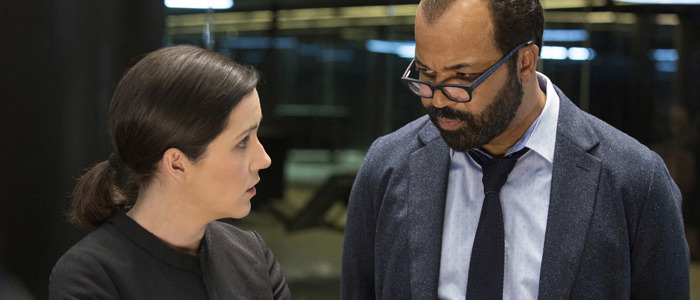 The first season of HBO's labyrinthine sci-fi series Westworld ended with some surprising turns and big revelations. But if you're invested in the fates of the show's supporting characters, the season one finale probably felt like a cruel joke. What's up with the mysterious disappearance of Elsie Hughes? Did Stubbs survive his encounter with Ghost Nation? Did Charlotte Hale make it out of that dinner party alive?
A new report has some information about the fates of those characters (plus a few more), and let's just say that they're not exactly thriving in the new world overrun by angry androids. Read more about the Westworld season 2 cast below.
Entertainment Weekly has an update on a few of the key supporting players from the show and where they'll be when we meet back up with them at the start of the upcoming second season. Let's run through a few of the highlights, shall we? Warning: light spoilers for season 2 lie ahead.
Elsie Hughes and Ashley Stubbs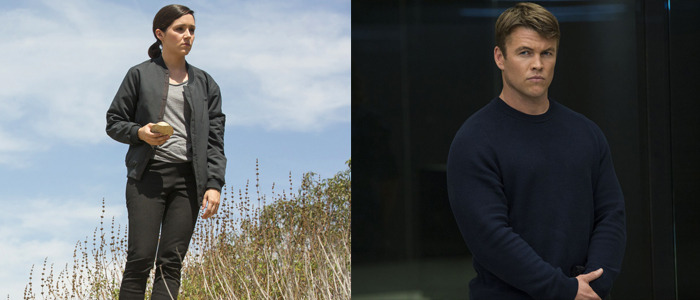 Hughes (Shannon Woodward) is Westworld's resident behavioral programming guru. She vanished late in season one, and the last we saw of her was in a flash of Bernard/Arnold's memory in which it appeared he was choking her to death. But it turns out she survived that attempt on her life.
When we last saw Stubbs (Luke Hemsworth), the park's head of security, he was following a signal that was ostensibly from Hughes. When he came upon the location where she was supposed to be, he encountered a group of Ghost Nation hosts – a tribe of "bloodthirsty savages" who occasionally popped up as a dangerous force in the narrative. The tribe disobeyed Stubbs' command and overtook him, but EW says he's still breathing.
"They're finally getting to experience Westworld as guests and not in the managerial halls, but I'm not sure they're enjoying their experience," co-showrunner Lisa Joy told EW.
Charlotte Hale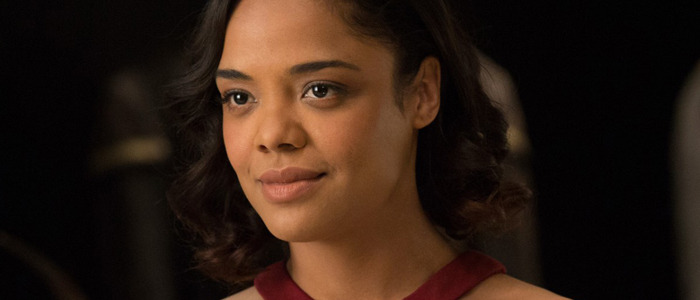 Hale (Tessa Thompson), the ruthless Delos board member who spent season one scheming to push Dr. Robert Ford out of his key position, was one of the many attendees at Ford's party announcing his new narrative. But when Ford was assassinated by Dolores (Evan Rachel Wood) and began opening fire on the guests, Hale's fate was left hanging in the balance. Thankfully for Tessa Thompson fans, Hale is definitely returning.
"She is back and causes trouble," Joy says. "She went from this controlled person playing this chess game with Ford. He takes out her king and queen in one fell swoop. Now she's left at the mercy of the hosts like everyone else."
The Man in Black and Robert Ford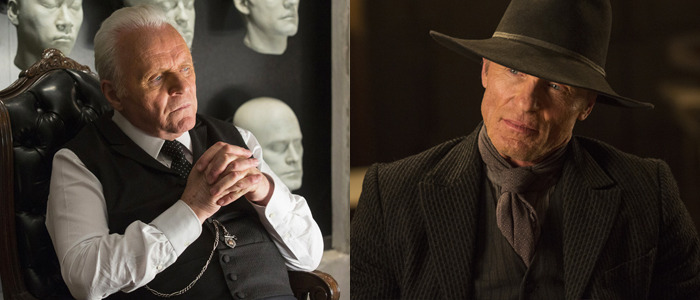 After playing with the timeline, season one eventually revealed that the villainous Man in Black (Ed Harris) and new park guest William (Jimmi Simpson) were the same character. The Man in Black was taking a smoke break during the first stages of the finale's uprising, and he took a bullet in the arm from an approaching line of hosts who may as well have been singing Twisted Sister's "We're Not Gonna Take It." Both Harris and Simpson will be back in season 2, and the Man in Black's not doing so well: "He gets a bit of damage done to him, that's for sure," Harris explained.
As for Robert Ford, Anthony Hopkins was shot point blank in the finale, so he won't be coming back. But since this show loves its flashbacks, we're going to see another actor play a younger version of Ford earlier in the timeline. And as season 2 explores the early days of the park, we'll also learn how Simpson's William became such a prominent figure in Delos Incorporated.
You can read more about how we'll reunite with Lee Sizemore (Simon Quarterman), Peter Abernathy (Lewis Herthum), and Clementine Pennyfeather (Angela Sarafyan) in the full EW article.
Westworld returns to HBO with season 2 on April 22, 2018.