'Best F(r)iends' Trailer: Tommy Wiseau And Greg Sestero Reunite 15 Years After 'The Room'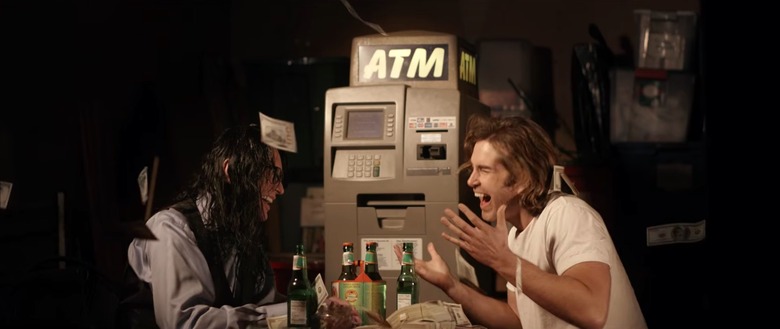 When you write a tell-all memoir about your eccentric friend, relationships will inevitably become frayed. But as we saw in last year's The Disaster Artist, Tommy Wiseau is not your typical friend. And his and Greg Sestero's friendship is now forever tied to the cult favorite "worst movie ever" The Room.
Wiseau and Sestero have never really been separated, having done The Room midnight screening rounds together for nearly a decade now. But they haven't appeared in a feature film with each other since 2003. That's all about to change with the aptly titled Best F(r)iends.
Best F(r)iends Trailer
"Trust me... Friendship before money."
With that mantra, Sestero and Wiseau dive into the moody, slightly confusing trailer for Best F(r)iends. The trailer follows a drifter (Sestero) as he befriends a strange mortician (Wiseau), and they hatch an "underground enterprise." Much like The Room, there's greed, jealousy, betrayal, and Wiseau rattles off a monologue not unlike the lines he spoke 15 years ago. But this time, he's seemingly in a much better-directed film.
That's because Wiseau plays no part in the production of Best F(r)iends, which is written by Sestero and directed by Justin MacGregor.
It was The Disaster Artist that brought this project into existence. Sestero had apparently been moved by an early cut of the film, and decided to create a film to make amends with Wiseau. Sestero wrote the script for Best F(r)iends and its sequel Unmasked in a "two-volume cinematic saga" about friends who end up enemies. You can see the poster for volume 1 of the saga below.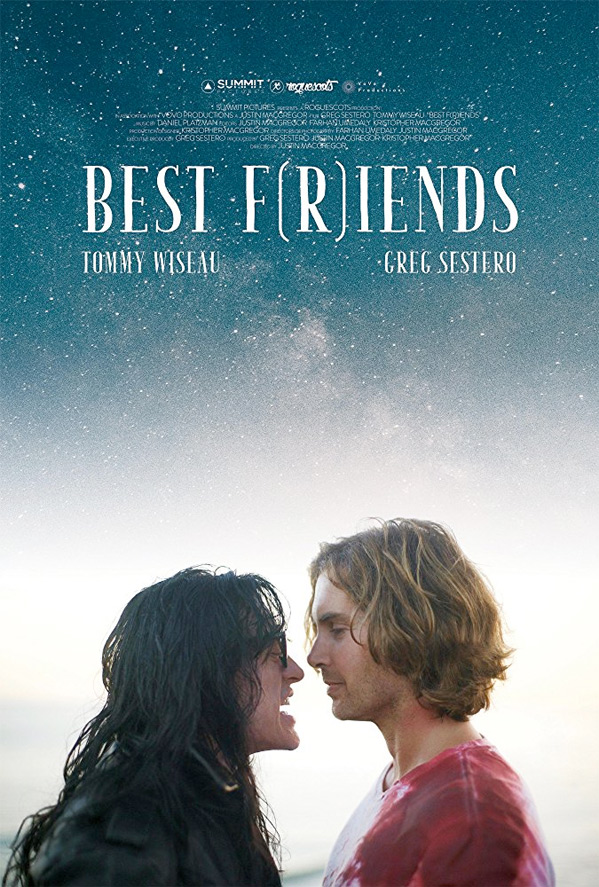 As Wiseau's profile rises, I feel a little bad for Sestero, who was the co-author of The Disaster Artist but received little credit or acknowledgement for the success of the film. He didn't even get a cameo in the movie! But it seems that Sestero harbors no ill feelings — at least toward Wiseau — as the two of them embark on not one, but two feature films together.
Here is the official synopsis for Best F(r)iends:
When a drifter (Sestero) is taken in by a peculiar mortician (Wiseau), the two hatch an underground enterprise off the back of the mortician's old habits. But greed, hatred, and jealousy soon come in turn, and their efforts unravel, causing the drifter to run off with the spoils and leaving the mortician adrift. An expedition across the South West introduces wild and crazy characters through a series of twisted and dark foibles as both men learn a valuable lesson about friendship and loyalty.
Best F(r)iends played at Beyond Fest last year. Fathom Events will show Best F(r)iends in theaters for two nights only, with Volume One on March 30 and April 2, 2018, and Volume Two on June 1 and June 4, 2018. Click here for more info and tickets.