'The Kindergarten Teacher': Netflix Snags Maggie Gyllenhaal's Award-Winning Sundance Drama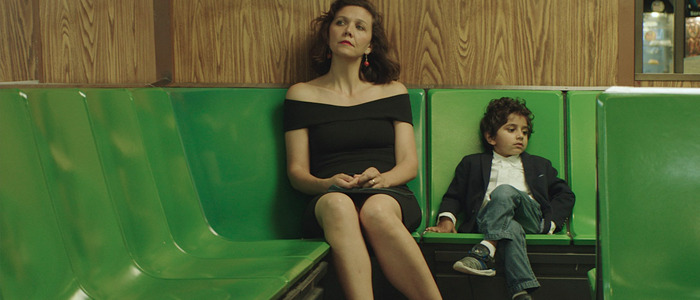 Another Sundance movie has found a home. Netflix has scooped up the rights to writer/director Sara Colangelo's The Kindergarten Teacher in the U.S. and Canada, and they'll make the film available for subscribers to stream sometime this year. Maggie Gyllenhaal produced the movie and stars as a teacher who becomes dangerously obsessed with nurturing the talent of one of her young students. Read more about The Kindergarten Teacher Netflix deal below.
The Hollywood Reporter brings the news about the streaming service's acquisition of Colangelo's film, which tells the story of a teacher (Gyllenhaal) who loves poetry and becomes consumed with the idea that one of her five-year-old students may be the next great poet. Netflix has yet to announce a release date. We also aren't sure if they'll give the film a small theatrical run; last year, Netflix gave another Sundance acquisition, Mudbound, a brief stint in theaters.The Kindergarten Teacher is based on an Israeli film that came out in 2014. Take a look at that trailer below:
As you can see, the lead character isn't exactly sympathetic. But that's exactly the way Colangelo wanted it. We spoke with her at this year's Sundance Film Festival, where she won the directing award in the dramatic film category, and she was especially passionate about that topic:
"I'm sick of women having to be so likable all the time. We're nuanced creatures, like men. Men get to be antiheroes in cinema, and we should too. I think it makes for wonderful cinema and it makes for something that I think women relate to, too. Even though this is a warped and twisted tale, at moments, I think there's a side to this that we can understand. I like the story, because I find that I myself vacillate between saying, 'I totally get this as an artist or somebody that appreciates the arts,' and then sometimes I'm like, 'Oh, gosh. What are you doing now? This is making me incredibly uncomfortable, and you're crossing a sacred boundary.' But I like that. I like the ride of that as somebody in the audience. It's not perfectly linear all the time. You're going back and forth. I was interested in that too, narratively."
/Film writer Ethan Anderton even dubbed Maggie Gyllenhaal's character the Best Antagonist in our Sundance wrap-up coverage, and you can read why right here.
The Kindergarten Teacher will be available to stream on Netflix sometime in 2018. Be sure to check out our full review right here.