'Making A Murderer' Sequel 'Convicting A Murderer' Announced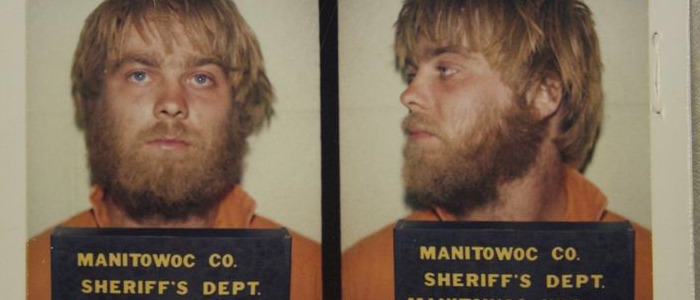 Making a Murderer became a cultural phenomenon when it hit Netflix in 2015. Audiences obsessed over the true crime series, desperate to know the truth about what happened to Teresa Halbach, and if Steven Avery was truly guilty of the crime. Now the Steven Avery story will continue with Convicting a Murderer, a Making a Murderer sequel series that will present a whole new side of the case.
Laura Ricciardi and Moira Demos' documentary series Making a Murderer received a lot of acclaim, but it also garnered a fair share of criticism. Many contended that Making a Murderer presented a one-sided story clearly intended to benefit accused murderer Steven Avery. Now, Convicting a Murderer will attempt to tell a different side of the story.
The series comes from documentary filmmaker Shawn Rech. Rech will have "unprecedented access to District Attorney Ken Kratz, Lead Investigator Tom Fassbender, and other major players in State v. Avery." Rech released the following statement:
"When 'Making A Murderer' was produced, many on the law enforcement side of the story could not, or would not, participate in the series, which resulted in a one-sided analysis of the case...This docu-series will examine the case and the allegations of police wrongdoing from a broader perspective. It will also share with viewers the traumatic effects of being found guilty and vilified in the court of public opinion."
In other words, if you think Steven Avery is guilty despite the evidence on display in Making a Murderer, Convicting a Murder might present a completely different side of the story. Avery was found guilty of the 2005 first-degree murder of Teresa Halbach. Making a Murderer presented compelling evidence that law enforcement had tampered with evidence, essentially framing Avery for murder. Avery's nephew, Brendan Dassey, was also charged as an accomplice to the crime. Dassey confessed to the murder, but later recanted his confession.
Of his approach to Convicting a Murderer, Rech added:
"We fight for the truth. We'll present all of the evidence in the Avery case from the perspective of both the prosecution and the defense and see if viewers feel the same way they did two years ago following the first season of 'Making A Murderer'."
Regarding the controversy surrounding Making a Murderer, and the accusation that the filmmakers left out essential evidence, co-director Laura Ricciardi said:
"We're not prosecutors, we're not defense attorneys, we do not set out to convict or exonerate anyone...Of course we left out evidence. There would have been no other way of doing it. We were not putting on a trial, but a film. Of what was omitted, the question is: was it really significant? The secret is no."
In addition to Convicting a Murderer, which is currently looking for a home, Making a Murderer season 2 is also in the works for Netflix.