Bond Watch: 'Bond 25' Screenplay Being Worked On By 'Trainspotting' Writer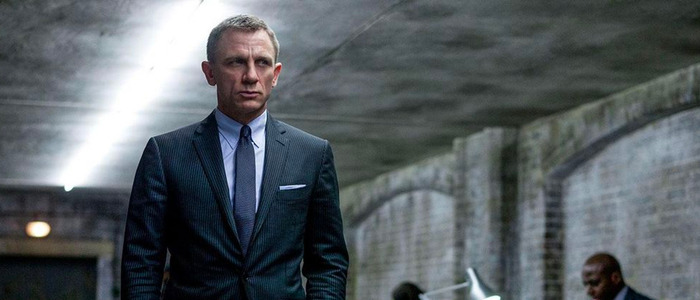 Danny Boyle may be the frontrunner to helm Bond 25, and if he takes the gig, it could reunite him with Trainspotting screenwriter John Hodge. More on the Bond 25 screenplay below. Bond Watch!
It's been less than 24 hours since word broke that Danny Boyle was the frontrunner to direct the next James Bond film. Now, here's an update: not only is Boyle the likely frontrunner, but the job might reunite him with screenwriter John Hodge. Deadline reports that Boyle came up with a general idea for the film, and now Hodge is hashing it out into a screenplay.
MGM and the producers already have a script on hand, written by Neal Purvis and Robert Wade. Purvis and Wade have a history with the franchise – they have writing credits on Casino Royale, Skyfall and Spectre. But if the producers approve of Hodge's script, they're likely to chuck Purvis and Wade's work into the rubbish bin.
There's two ways of looking at this. One is to remain positive, and say that Boyle and Hodge reuniting has potential. The duo have a long history together – Hodge wrote scripts for Boyle's Shallow Grave, Trainspotting, A Life Less Ordinary, The Beach, Trance, and Trainspotting 2. Another way of looking at this is to ask: how the heck do they not have a solid script in place yet? Spectre came out in 2015, and they're still not sure what script they want to use?
This same sort of wishy-washy approach to the screenplay happened with the development of Spectre, and we all know how that turned out (not well). Deadline indicates that if MGM doesn't want to use Hodge's script, Boyle will likely walk from the project entirely. Which means producers might have to go with their other top choice for the gig, White Boy Rick director Yann Demange. Blade Runner 2049 filmmaker Denis Villeneuve and Hell or High Water director David Mackenzie are also allegedly on the short-list to direct, should Boyle or Demange not land the gig.
As previously reported, the producers really want a "name" director to take on the film, which definitely tips the scales in Boyle's favor. If Boyle doesn't want to direct the film without Hodge's script, there's a pretty good chance producers will give the go-ahead to whatever Hodge writes just to land Boyle. That's not to say that's a bad thing: Boyle and Hodge work together well, and the two of them teaming-up for Bond 25 is intriguing. Still, I can't help but feel this whole affair has a strange slap-dash approach that might hurt the film in the end.