Paul Thomas Anderson Writing New Movie With His Daughter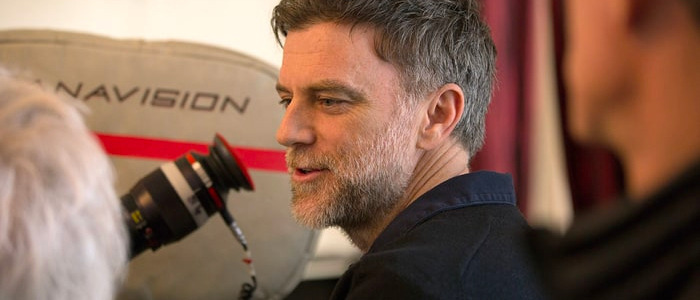 Phantom Thread director Paul Thomas Anderson is already working on something new, and here's a twist: he's writing the script with his 8-year-old daughter. More on Paul Thomas Anderson's new movie below.
Paul Thomas Anderson's Phantom Thread is nominated for six Academy Awards this year, but he's not content to sit back and rest on his laurels. The filmmaker has a variety of projects cooking. One is a potential film with recent breakout star Tiffany Haddish. And now the filmmaker reveals he's cooking up a new project with a surprising co-writer: his 8-year-old daughter Lucy.
Speaking with The Los Angeles Times, Anderson was asked if he would ever make something like Wes Anderson's Isle of Dogs – a foray into non-R-rated filmmaking. Anderson confirmed that he is indeed working on something more family friendly, with the help of his daughter Lucy:
"Well, I'm working right now on a story with my daughter Lucy. She's 8. She has taken it upon herself, realizing that if I wasn't going to do it, she would do it with me. We're trying to hash out something right now. It's a good collaboration too. It keeps you on your toes. I was trying to guide the story to something a little bit darker, where my instincts wanted to take it, and she was politely, very sweetly reminding me I was aiming it that way and brought it back. We had a good run at it and took a break. We've got to get back to it."
There's no more details about just what the film will be about, but the prospect of Anderson branching out and making a more family-friendly film is intriguing. The aforementioned Wes Anderson only trafficked in R-rated, adult-oriented films until making the slightly-more-family-friendly Fantastic Mr. Fox, and that worked out surprisingly well. I'm very curious to see just what this film will turn out to be.
Paul Thomas Anderson: Surprisingly Charming!
The tidbit about Anderson writing a new film with his daughter is just one piece of info from a very delightful interview. Some other fun anecdotes: Anderson recounts the underwhelming reaction he got when he informed his family Phantom Thread picked up multiple Oscar noms:
As Anderson's children — three daughters and a son, ages 12, 8, 6, and 4 — stirred and made their way to the kitchen table, Anderson poured four bowls of cereal, sat down and said, "Guys, guess what film got six Oscar nominations?" There was a pause. Then Minnie, the youngest, asked, "Can I have a spoon?"
"I thought, 'I really should share it with them. Maybe they're going to think this is really cool,'" Anderson says, laughing. "And it landed like a ... thud."
Anderson also confirms that his own family now refers to him as "Woodcock" at times, after Daniel Day Lewis' Phantom Thread character Reynolds Woodcock:
"It becomes a thing. Even around my house, it's a good way to let somebody know that they're getting a little itchy and fussy. "Cool out, Woodcock." Maya [Rudolph] will do that. "All right, Woodcock." But it works in reverse as well, by the way. I can use it on her. It's a nice reminder not to take yourself so seriously."
The moral of this story is Paul Thomas Anderson and his family sound very charming, and I'd like them to adopt me.