'Tomb Raider' Clip Looks Exactly Like The Video Game, But Is That Enough?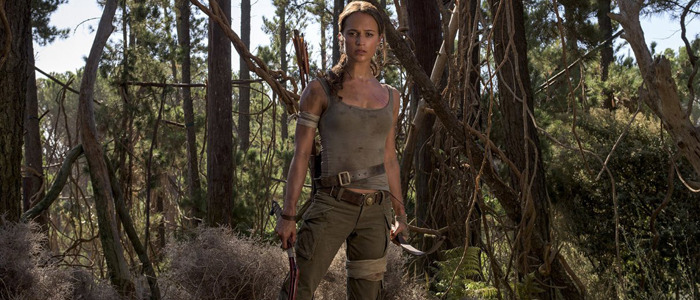 How important is accuracy to a film adaptation of a video game? This new Tomb Raider clip from Warner Bros.' upcoming movie reboot proves that director Roar Uthaug has absolutely nailed the visual aesthetic of the 2013 video game, but is capturing that aspect enough to pull off a successful adaptation? Check out the new clip below.
Tomb Raider clip
Lara Croft (Alicia Vikander) finds herself in a tight spot here, floating through a raging river, shambling across the husk of a rickety old plane, and eventually dodging trees as she floats through the sky grasping onto a parachute. All of this is spot-on with how it appeared in the 2013 game (itself a reboot of the game series that began in 1996): there, Lara must maneuver around dangerous obstacles in the water, jump around in sections of a plane before it tumbles below her, and avoid sharp tree branches while parachuting over an island. (In the game, the slightest touch of those obstacles or branches sends a piece of rebar or a branch plunging through Lara's neck, graphically killing her.)
Is Accuracy Enough?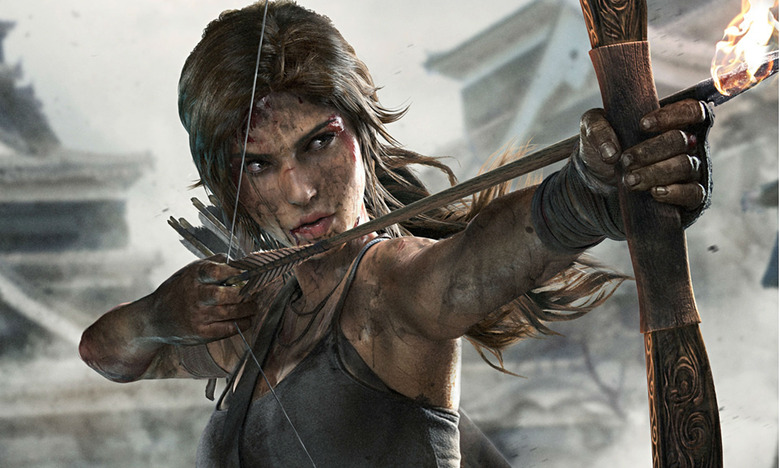 Here's why Hollywood can't seem to make a great adaptation of a video game: just because a film recreates a scene from the game doesn't automatically make it exciting or interesting.
Playing a video game is an active experience, giving the player the power to make decisions that affect the gameplay. When you have to time a jump perfectly, you feel a tiny sense of satisfaction because you performed a task correctly. Watching a movie is a largely passive experience – you could argue it's more engaging if you're watching a film with a critical eye, but that's still an entirely different dynamic than actually controlling a character's actions.
Seeing Vikander's Lara Croft go through the same motions of the video game character doesn't get me particularly excited. Fans of the game might be stoked to see something familiar, but it's nothing more than the fleeting flash of recognition that accompanies a Stan Lee cameo in a Marvel movie. Yep, there he is. For the film version of Tomb Raider to succeed on its own terms, it's going to have to bring a heck of a lot more to the table than fidelity to its source material, and none of the trailers have shown me it's going to be able to do that yet.
Here's the film's official synopsis:
Lara Croft is the fiercely independent daughter of an eccentric adventurer who vanished when she was scarcely a teen. Now a young woman of 21 without any real focus or purpose, Lara navigates the chaotic streets of trendy East London as a bike courier, barely making the rent. Determined to forge her own path, she refuses to take the reins of her father's global empire just as staunchly as she rejects the idea that he's truly gone. Advised to face the facts and move forward after seven years without him, even Lara can't understand what drives her to finally solve the puzzle of his mysterious death.
Leaving everything she knows behind, Lara goes in search of her dad's last-known destination: a fabled tomb on a mythical island that might be somewhere off the coast of Japan. But her mission will not be an easy one; just reaching the island will be extremely treacherous. Suddenly, the stakes couldn't be higher for Lara, who—against the odds and armed with only her sharp mind, blind faith and inherently stubborn spirit—must learn to push herself beyond her limits as she journeys into the unknown. If she survives this perilous adventure, it could be the making of her, earning her the name tomb raider.
Tomb Raider blasts into theaters on March 16, 2018.
H/T: Collider