The New Expanded Universe: Where To Start With 'Star Wars' Comics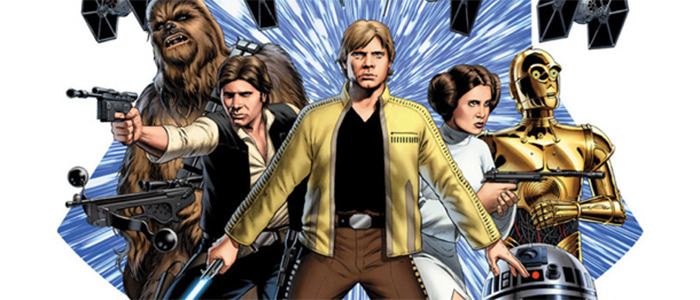 Ever since Disney acquired Lucasfilm in 2012, the company has been trying to reinvent the vast, fluid, and beloved Star Wars Expanded Universe. For those of us who loved the EU, it was an upsetting decision, but one that made a whole lot of business sense. Disney is a corporation who likes to control the narrative, so it's unsurprising that they want to stay on top of the new Star Wars canon.
It's been six years and Disney has actually done a pretty fantastic job of diversifying and solidifying the greater world of Star Wars outside of the movies, with a huge selection of novels and comics that expand the universe of the new films. It can be a little overwhelming working out where to start, but these fantastic Marvel and IDW comics offer the best possible entry point for the updated Star Wars galaxy.
Star Wars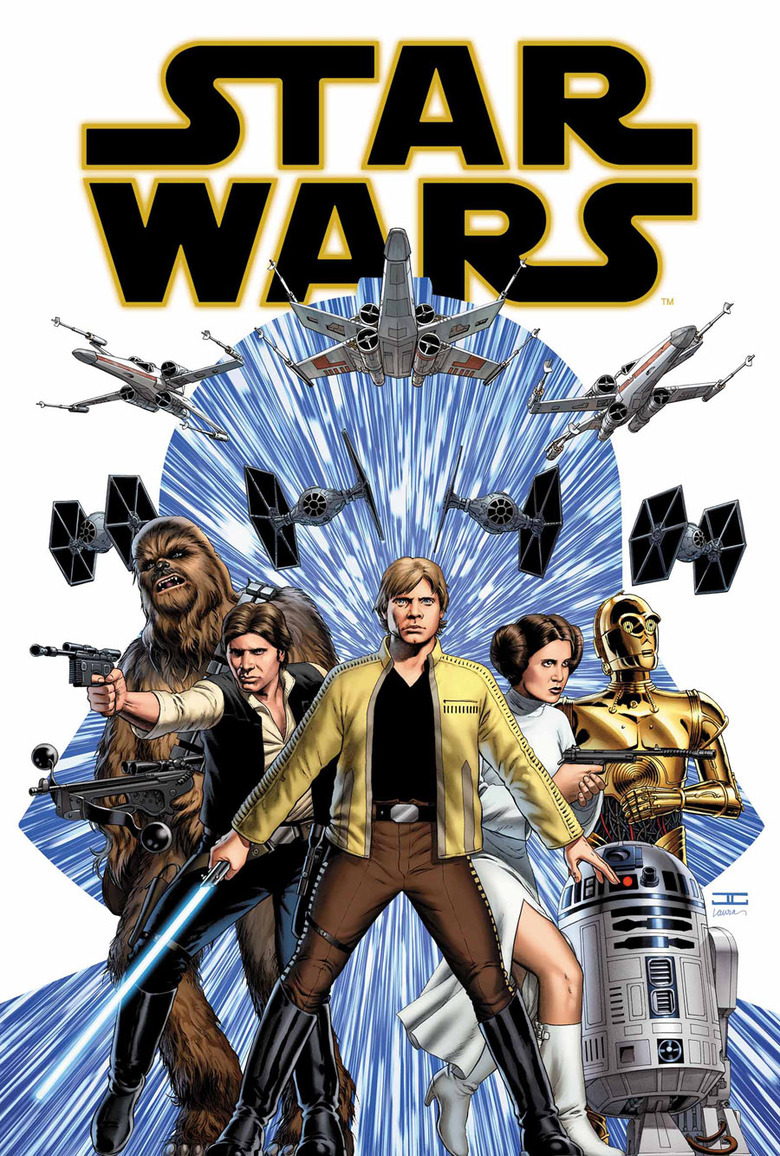 Jason Aaron, John Cassady, and Laura Martin
The flagship title of the Marvel Star Wars line, this introduction to the new comics continuity saw critical darling Jason Aaron team up with Planetary's John Cassady and superstar colorist Laura Martin to take us back to the iconic original trilogy. This first story arc focuses on the classic crew as they battle the Empire after the destruction of the Death Star. This is a perfect entry point for fans of the original movies, as Aaron, Cassaday, and Martin take fans back to the era just after A New Hope and expand on the legends that we all know and love that many of us grew up on.
Darth Vader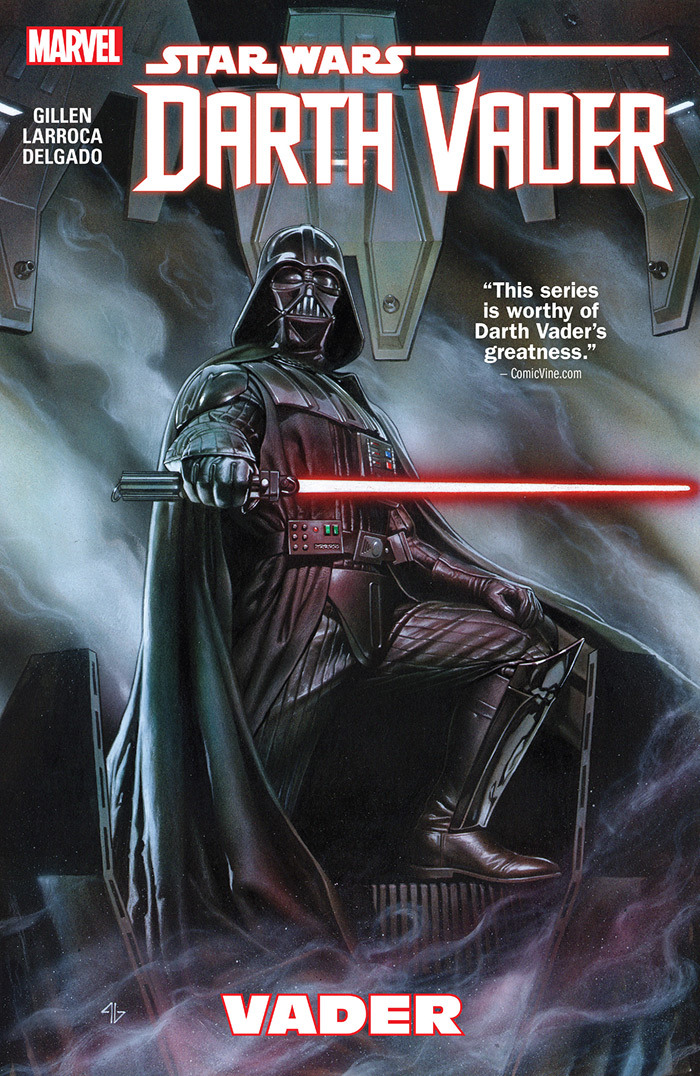 Kieron Gillen, Salvador Larocca, and Edgar Delgado
Everyone loves a villain. In main Star Wars canon, there are none more villainous than Darth Vader and this is one of the standout series from the new line of comics. Taking place directly after A New Hope, this story follows Vader attempting to come to terms with Palpatine's Machiavellian acts whilst also seeking a very personal vengeance on the Rebels who destroyed the Death Star. Salvador Larocca and Kieron Gillen craft a great story for Dark Side fans, especially those who always wondered why the little boy who was so great at making droids never really bothered to do that after becoming Vader.
Obi-Wan & Anakin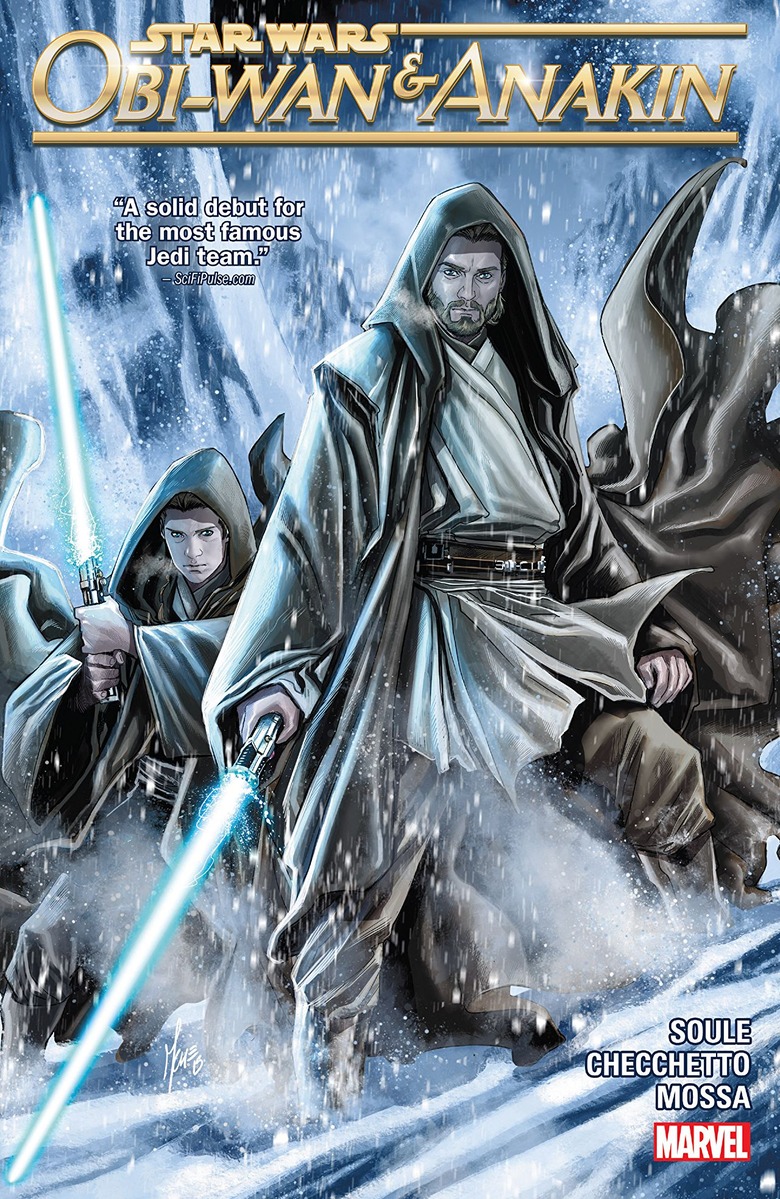 Charles Soule, Marco Checchetto, and Andres Jose Mossa
This miniseries takes readers back to the years following The Phantom Menace, before best two friends became fierce foes. If you're a fan of the Master/Padawan relationship, this is the comic for you. Exploring Obi-Wan and Anakin's friendship as it's tested during a routine mission to a remote planet, this book is heartbreaking for audiences who know just where these two men will end up. An exciting and fully contained story, this is a great comic for anyone who loves Star-Lore, as well as a fantastic entry point to the greater Star Wars canon.
Princess Leia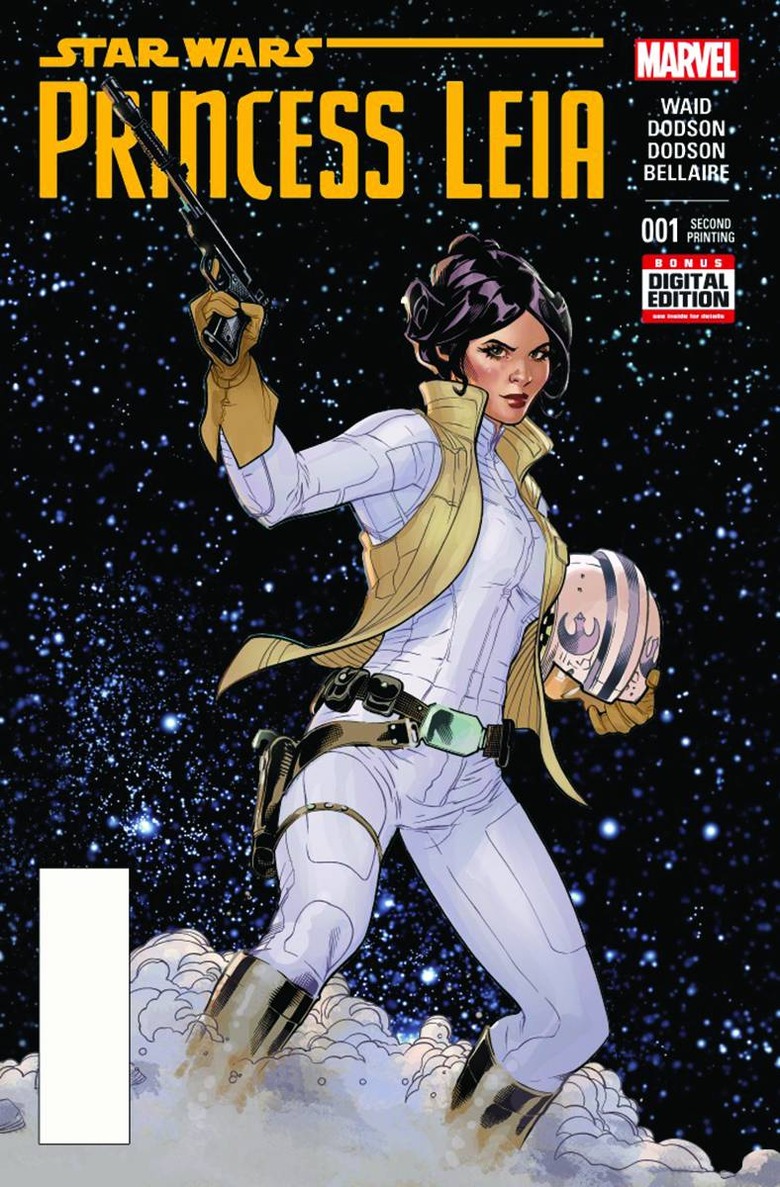 Mark Waid, Terry & Rachel Dodson, and Jordie Bellaire
Though we long to see the day that a woman is allowed to write a Princess Leia book – check out the Forces of Destiny and Star Wars Adventures entries below for women writing Star Wars books – this is a fun and adventurous book, with the fantastic Rachel Dodson on inks. This five-issue miniseries follows everyone's favorite Princess as she deals with the destruction of her home planet of Alderaan and attempts to find other survivors like her around the galaxy. The creative team does a great job of creating a portrait of a young woman fighting to preserve her culture and heritage against the background of an expansive galactic war.
Chewbacca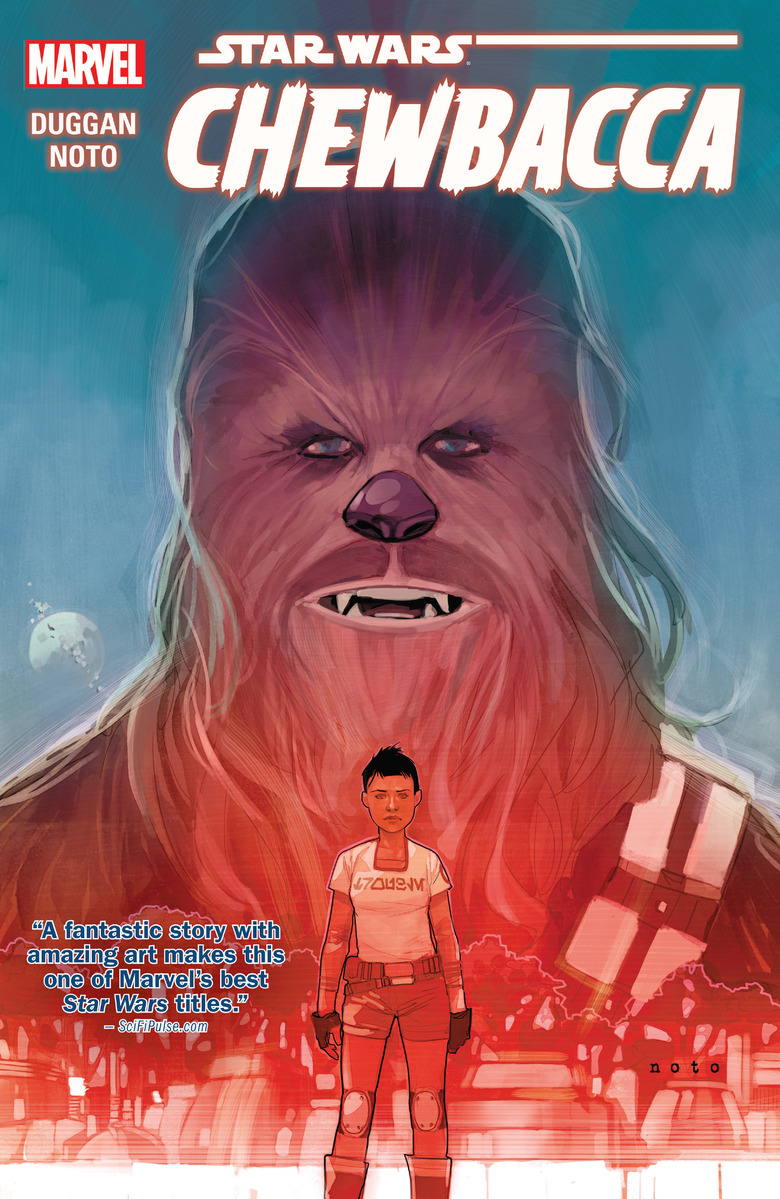 Gerry Duggan and Phil Noto
This is one of the most fun and inventive of the Star Wars comics. It's always a joy to see creators work out how to tell a story where the main character doesn't speak in anything but roars. Duggan and Noto do a great job of creating a world that revolves around Chewie without ever making him stray from his mother tongue of Shyriiwook. The story focuses on Chewie helping a young girl named Zarro, who has escaped from a slave colony and enlists the Millennium Falcon co-pilot to help free her people. It's an accessible action comic that's perfect for fans of the famous furry one.
Poe Dameron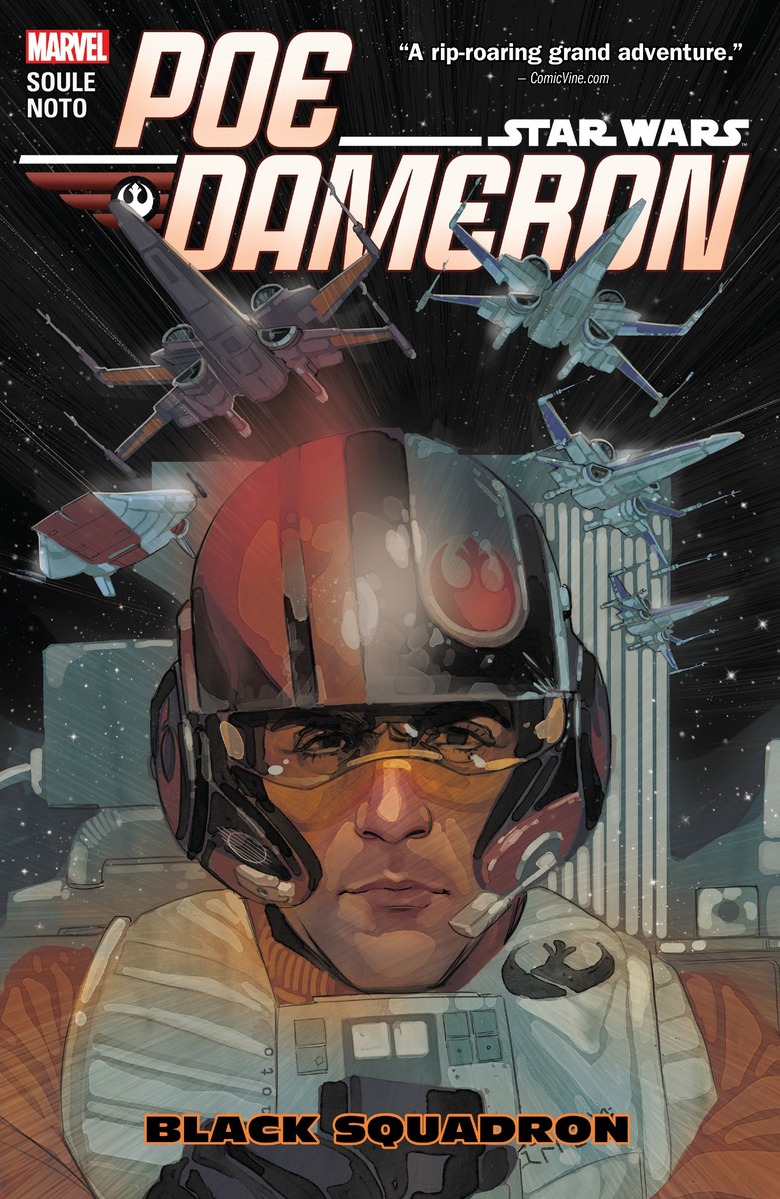 Charles Soule, Phil Noto, Jordie Bellaire, and Chris Eliopoulos
If you loved The Force Awakens and its cast of new characters, this is the Star Wars comic for you! Set directly before Episode VII and leading right up to the mission on Jakku that starts the new trilogy, this story follows Poe and BB-8 as they fight the First Order alongside the rest of the Resistance. Noto does a splendid job of bringing Poe to life, whilst Chris Eliopoulos crafts some of the sweetest backup comics known to man. The best thing is that this comic is still ongoing, so you can still dive right into the ongoing story.
Doctor Aphra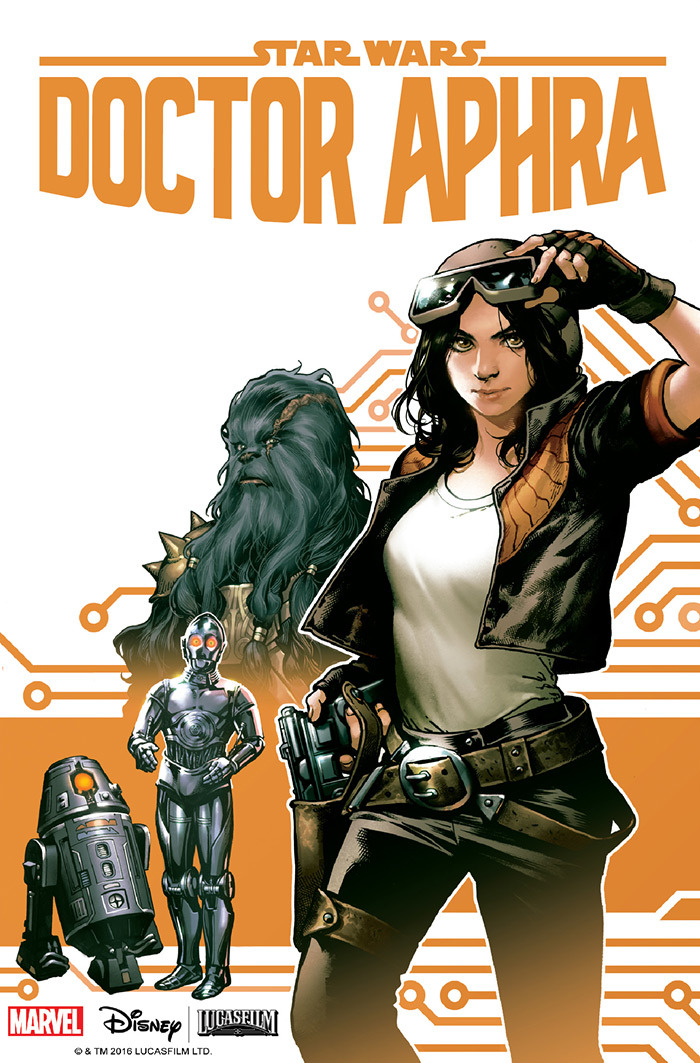 Kieron Gillen, Salvador Larocca, and Edgar Delgado
After a 25-issue run on Darth Vader, Kieron Gillen turned his skills to Doctor Aphra, a radical new character who debuted during his barnstorming run on the classic villain's solo title. Introduced as an ally to the Sith lord, Aphra is a talented explorer and archaeologist who, alongside her two assassin droids (evil analogs of C-3PO and R2-D2), served Vader before the two parted ways over the matter of...well, some attempted murder. In this series, we see Aphra exploring the galaxy, hunting for rare space artifacts, and it is an utter joy. Think Indiana Jones in space, but starring a really cool young woman who's also trying to avoid bounty hunters, the Empire, and a whole bunch of people who want her to pay her debts.
Lando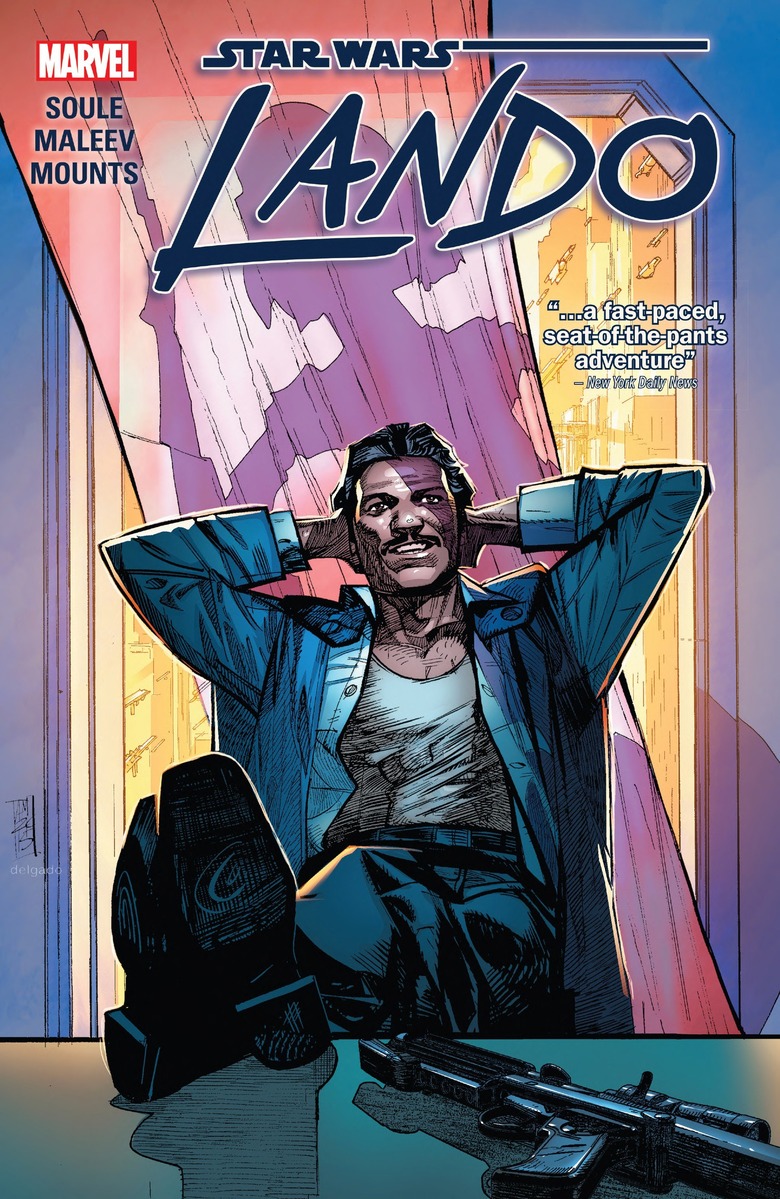 Charles Soule, Alex Maleev, and Paul Mounts
The most stylish man in the galaxy needed his own story, and Marvel was there to give it to him in this 2015 miniseries from Charles Soule and Alex Maleev. This is a perfect comic if you're excited about Solo: A Star Wars Story, as it paints a picture of Lando before the rebellion – even before Cloud City – as he teams up with his faithful partner Lobot to steal a very, very expensive ship. A slick space adventure that fits in perfectly with the casino king of cloud land, this is a great read for any Star Wars fan who can't wait to see Lando return to the big screen.
Star Wars Adventures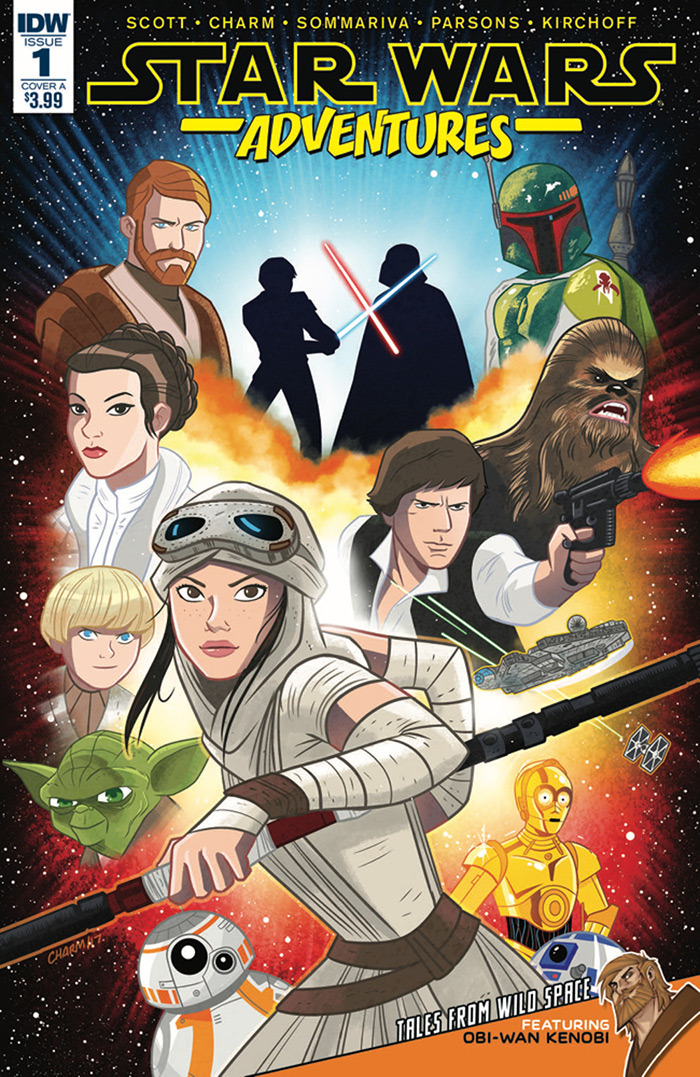 Elsa Charretier, Pierrick Colinet, Cavan Scott, Landry Quinn Walker, Derek Charm, and Sean P. Parsons
These are some of the loveliest and best additions to the new Star Wars universe. From the outset, IDW's Star Wars Adventures has added something utterly fresh to the universe we all know and love so much. From Rey and her escapades on Jakku before finding BB-8 to a young Obi-Wan, these stories are a pleasure, bringing in some of the more exciting and eclectic artists that have ever been given the keys to the Lucasfilm castle. Though these comics are aimed at a young audience, they're a pleasure for Star Wars fans of all ages. They're also completely canon, so the completionists out there should you up these quirky anthology tales, too!
Star Wars Adventures: Forces of Destiny: Ahsoka & Padme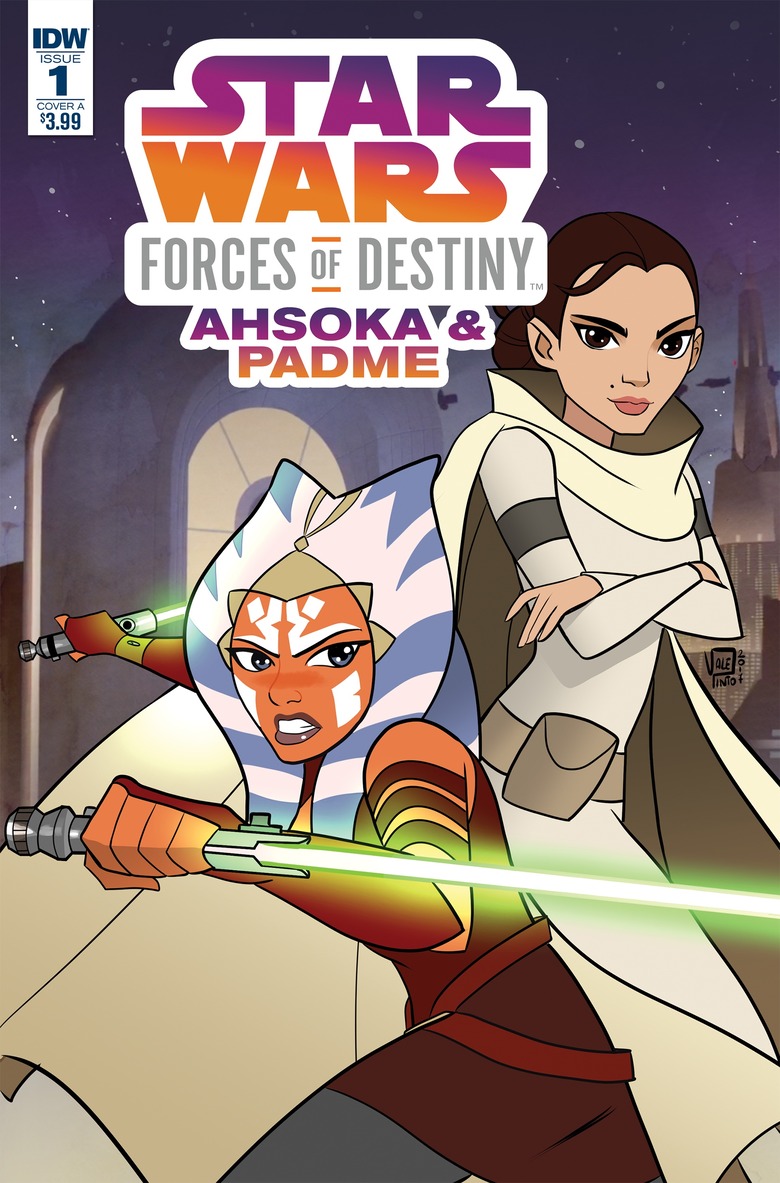 Valentina Pinto
The newest addition to the Star Wars Adventures universe are these radical Forces of Destiny comics, inspired by the animated online shorts of the same name. They're so new that they haven't even been collected in trade paperback form. But you should track down this radical issue with a focus on two fan-favorite characters. Based on the Forces of Destiny short "The Imposter Inside," this comic follows Ahsoka as she unmasks a shapeshifter who's attempting to sabotage negotiations between Padme and a new addition to the Galactic Republic. Aimed at younger readers, these books are a fun addition to Star Wars canon with a long needed focus on the women of the world of Star Wars.