'Lost' And 'Cloverfield' Cinematographer To Direct Killer Teddy Bear Movie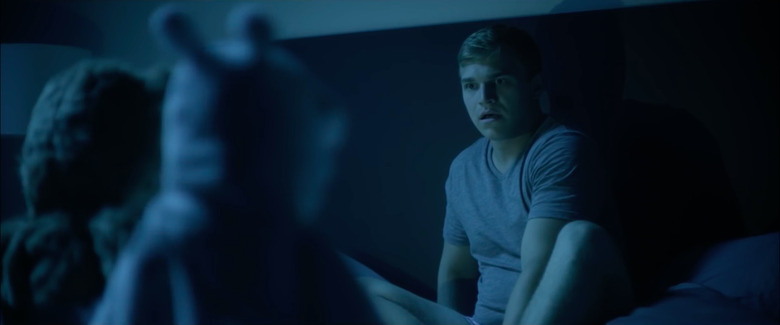 Valentine's Day may be over, but the nightmare of forgotten exes will never die. In fact, it may come back to stab you in the leg.
Two years ago, a viral short film made in the vein of Gremlins caught the eye of the internet,  and of Lost and Cloverfield cinematographer Michael Bonvillain. We wrote about the funny and smart horror short Teddy Bears Are For Lovers when it was released in 2016, which offered a premise — of vengeful teddy bears from ex-lovers — that was good enough to be a feature film. And lo and behold, Bonvillain will be turning this great short into a bonafide feature film.
Michael Bonvillain will be helming the big screen adaptation of Teddy Bears Are For Lovers, according to Deadline.Best known for his cinematography on the excellent ABC sci-fi series Lost and 2008's Cloverfield, Bonvillain will make his directorial debut with Teddy Bears Are For Lovers. Bonvillain is also reportedly in talks with Peter Jackson's Weta Workshop to build the malevolent teddy bears.
Based on the short film by David Ernesto Vendrell, Matthew Hawksworth and Almog Avidan Antonir, the feature film will be produced by Endless Media and executive produced by Inner Space and Gremlins director Joe Dante.
Bonvillain told Deadline that the project has a perfect balance of "humor, scares, and emotions," adding:
"This project, which at its heart is a love story, builds so many different layers on top of it to create an absolutely horrifying and hilarious thrill ride that keeps you entertained from start to finish. Having been involved as a cinematographer on a number of great films over the years that blended elements of horror and thriller with comedy, I'm excited to direct a project that I think hits all those notes and is hugely entertaining."
The original short film follows a college playboy Collin and his current girlfriend Sarah, as they try to escape a horde of bloodthirsty teddy bears gifted to Collin by his ex-girlfriends. You can see the original short film below.
The feature film will expand on that premise, taking place over the course of a Valentine's Day party, according to Deadline. Instead of simply killing the adorable fluffy bears, the couple must "earn the forgiveness of these begrudged and wildly different ex-girlfriends before the sun rises in order to break the curse all while confronting whether their current relationship is meant to be," Deadline writes.